Pumpkin pie energy bites
Yesterday, I was in the mood for something pumpkin flavor. I didn't want to make a pie and since I didn't have much time either I came up with these pumpkin pie energy bites that were just plain genius. No bake, gluten-free, vegan and only take 10 minutes to make.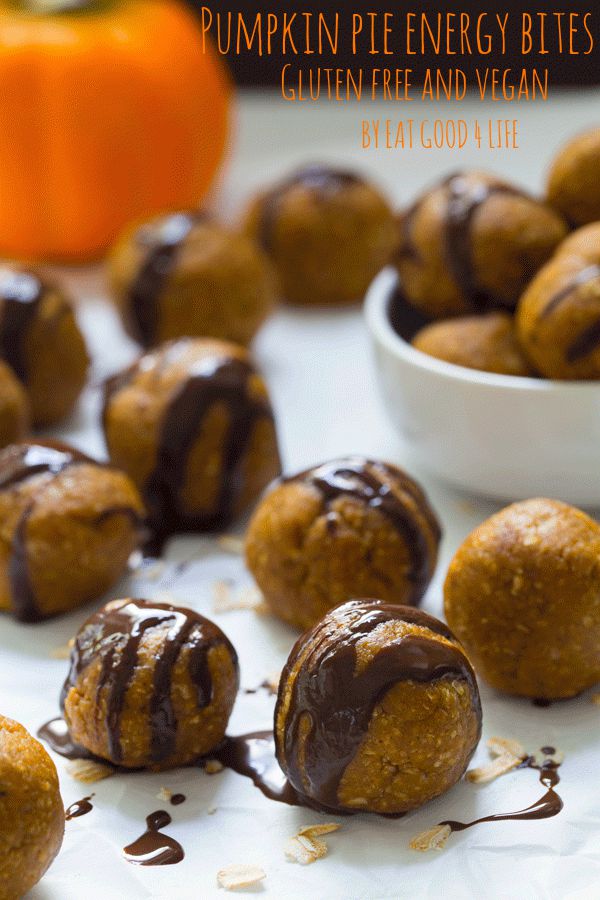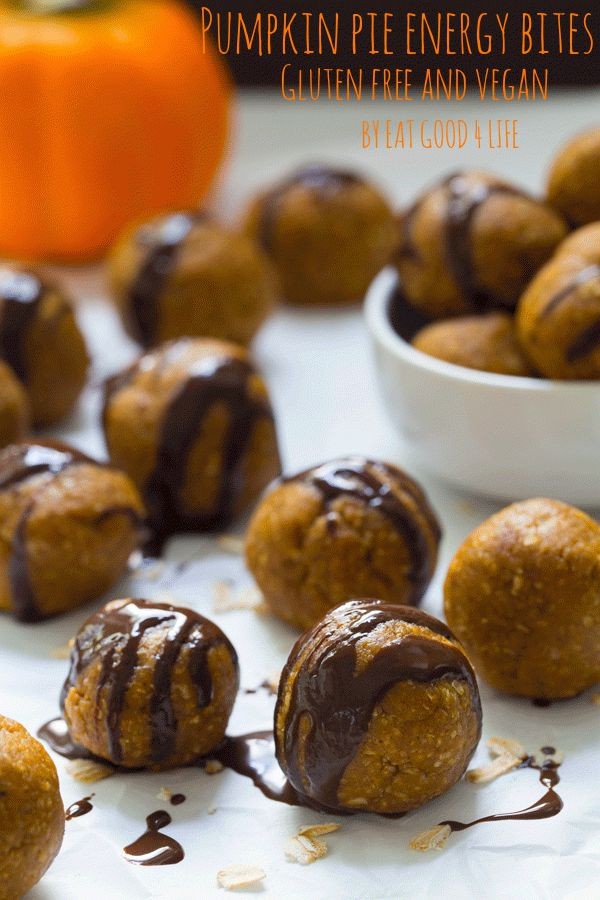 These pumpkin pie energy bites are going to change your world. Of course I didn't make tons of them but enough to last for a couple of days. My husband, the minute he tried them, not knowing what flavor they were, he was able to exactly pint point the pumpkin flavor!
I have been on the apple and pumpkin high for the last few days. I don't know if it is because of the season or because all I want to do is make desserts. Either way, I think is not a bad thing.
On another note, I don't know if any of you know, that I spent the last 3 months traveling through out Spain and much of the South of the U.S. I am going to post some of the spots we visited while in Spain in case any of you guys are going there or would like to go in the near future. I will cover a bit of North and South Spain which is were most of my relatives reside. Such an amazing summer we have had. Very thankful to say the least.
Well, I won't bore you any more, if you like pumpkin pie this taste exactly like it but a much easier and healthier version. Like I said, no bake, gluten-free and vegan. You will be done in about just 10 minutes. It can't get better than that!
Enjoy!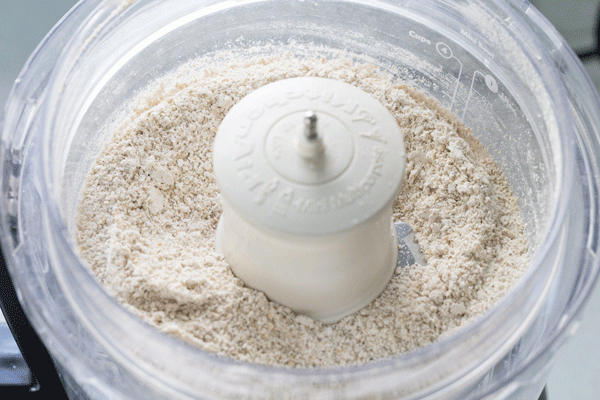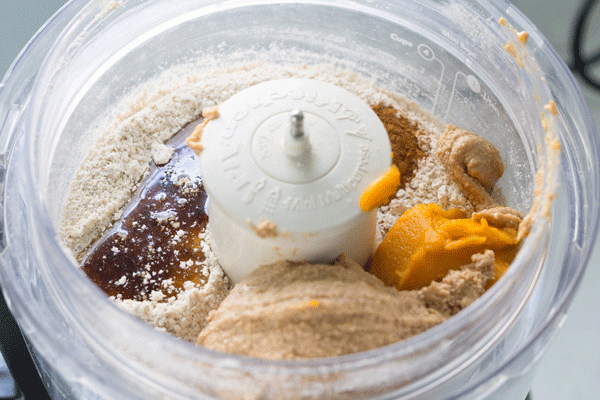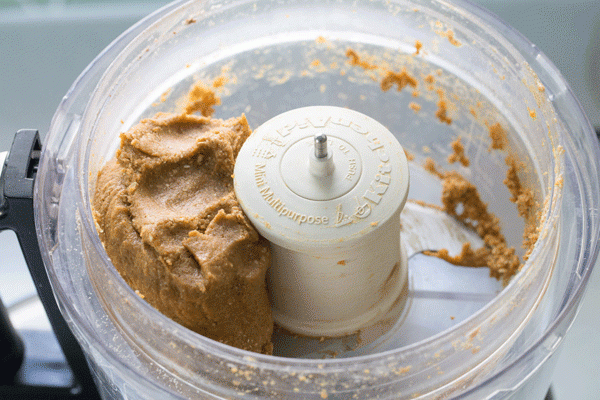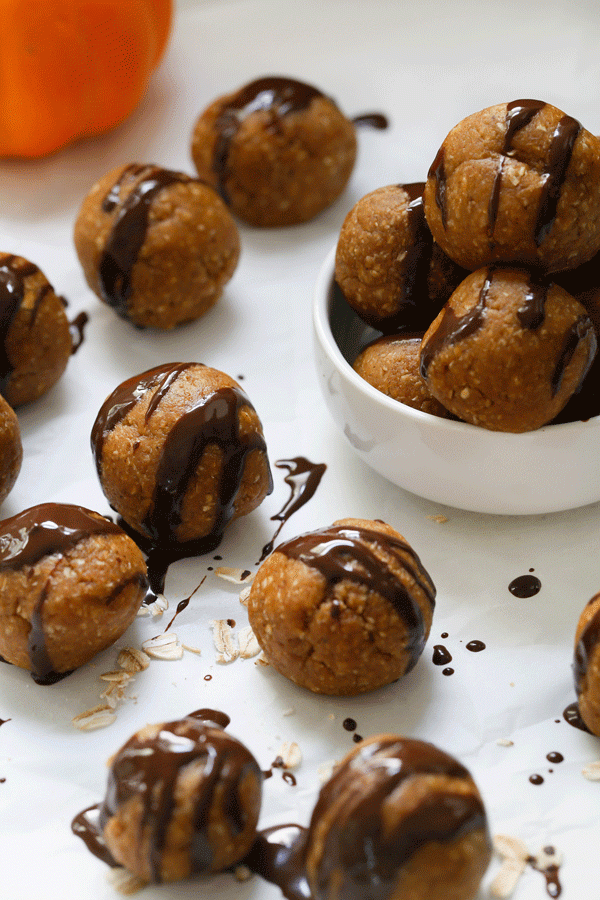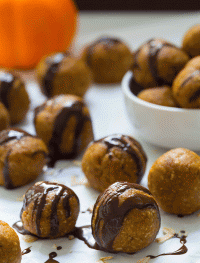 Pumpkin pie energy bites
Yield: 20 bites
Total Time: 10 minutes
Ingredients:
2 cups rolled oats
1/4 cup maple syrup
2-3 tsp pumpkin spice
3/4 cup almond butter
1/3 cup pumpkin puree
Drizzle (optional)
1/3 cup chocolate chips, vegan if need be
1 tbs coconut oil
Directions:
Place the rolled oats in a food processor and pulverize. Depending on your food processor this make take between 1-3 minutes.
Add the almond butter, pumpkin spice, pumpkin puree and maple syrup and combine until the mixture becomes together. If it doesn't just add a couple of tablespoons of water.
Transfer mixture to a bowl and roll the dough into bite-size balls. I stored mine covered in a glass bowl in the refrigerator.
If using the drizzle, just place the chocolate and coconut oil in a safe microwave bowl and melt in 30 seconds intervals stirring in between until it melts. Drizzle over bites.
NOTE: You can add chocolate protein powder and flaxseed meal to the mixture if you like, however, you will have to increase the amount of maple syrup or add a bit of water to make the dough come together.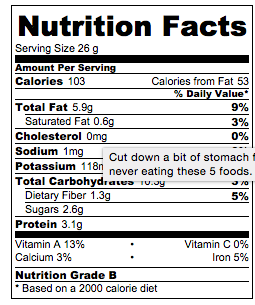 Nutrition facts does not include chocolate drizzle.