Pumpkin Spice Bars
These pumpkin spice bars are nothing but awesome. You can decrease the sugar content further if you like and use coconut oil instead as well. As is it is just perfect though!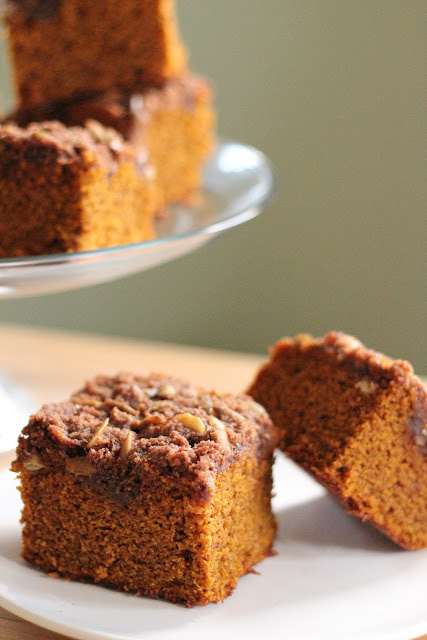 Well, I am not a pumpkin kind of person but with the holidays approaching I figured I should make something indicative of the season. These pumpkin spice bars hit the nail on the head for sure!!
These bars have quite a few spices that makes them unique. It is a first for me, as I have never used cloves, and pumpkin spice before in baking, or at least that I can remember. I have used pumpkin puree in several desserts without really noticing the pumpkin flavor, but with this spices in the mix, sure this cake tastes like pumpkin.
I baked it last night and already half of it is gone. My hubby takes it to work in the mornings,  and then eats more when he gets back from work.
This is pretty much what happens when I bake. I love to bake so I am glad someone, rather than just myself gets to eat my creations. My kids get to eat them as well, although no so much of them :-)
This pumpkin spice bars are is easy to put together, just see in the instructions.
In any event, this pumpkin bars are comforting and something you will be making often.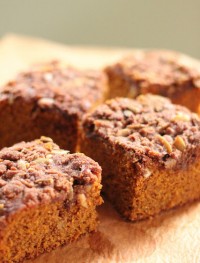 Pumpkin Spice Bars
Yield: 10-12 bars
Total Time: 1 20 minutes
Ingredients:
Directions:
Butter and flour a 9 inch square pan. Preheat oven to 350F.
In a bowl, with a wire whisk, combine first 5 ingredients. Add the rest of the ingredients and mix.
In a separate bowl combine topping ingredients.
Pour batter into prepared square pan followed by topping ingredients. Bake for 55 to 65 minutes or until tester comes out clean. Let it cool in the pan and cut into squares.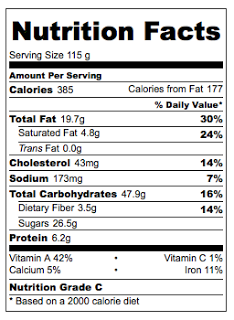 Nutrition facts calculated based on the recipe giving 10 servings.