Pumpkin oatmeal bowl
I think I have been obsessed with oatmeal breakfast bowl's lately. Ever since I bought steel cut oats last week I have been on a mission and this pumpkin oatmeal breakfast bowl is the proof. It is also gluten free and vegan.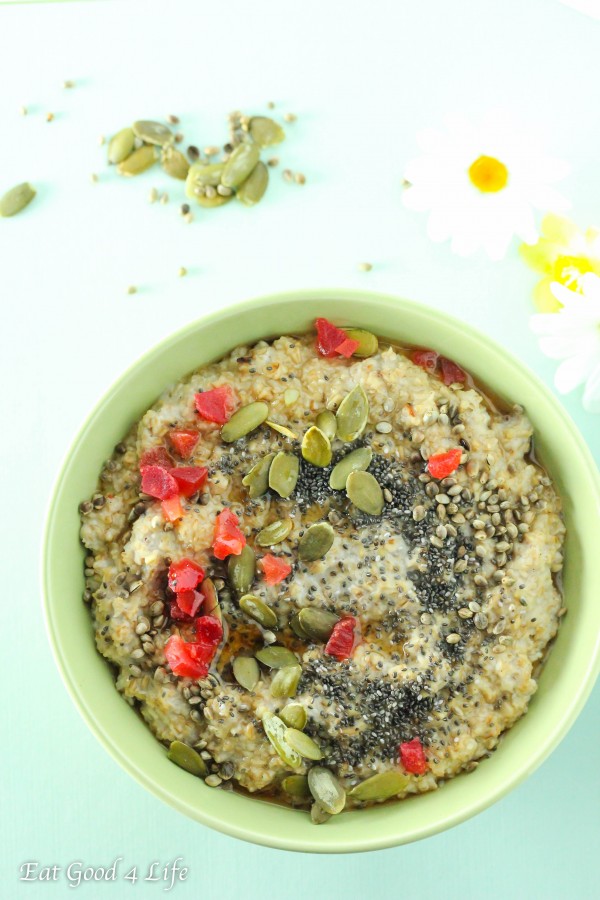 I love the fact that I can make this pumpkin oatmeal breakfast bowl in bulk and store in a large glass mixing bowl for the up to a week.
I normally have the oatmeal lukewarm but sometimes have it cold. Most likely than not I aslo add some extra nuts and milk and have it as a snack rather than for breakfast. My kids have this as an after school snack sometimes. I love it because it is so filling and nutrient dense that it will keep them going until dinner.
I love how these oatmeal bowl recipes are so versatile. You can literally add any add-ons like nuts, dried fruit, and flavor the oatmeal to your favorite flavor. The sky is the limit when it comes to these recipes.
On another note, have you guys thought about what you are cooking/baking for thanksgiving? I don't have a clue as to what we are going to eat just yet. For starters, we are in this tiny apartment, with a tiny kitchen so I don't plan to get to fancy or elaborate on the menu for that day too much. Second, my family doesn't even like turkey so what I might to do? I don't have a clue. I suppose I will come up with some options the day before or right around there!
Anyhow, I live you with this pumpkin oatmeal bowl that is nothing but delicious, filling and nutritious. If you have any simple recipe ideas for thanksgiving pass them along!
Enjoy!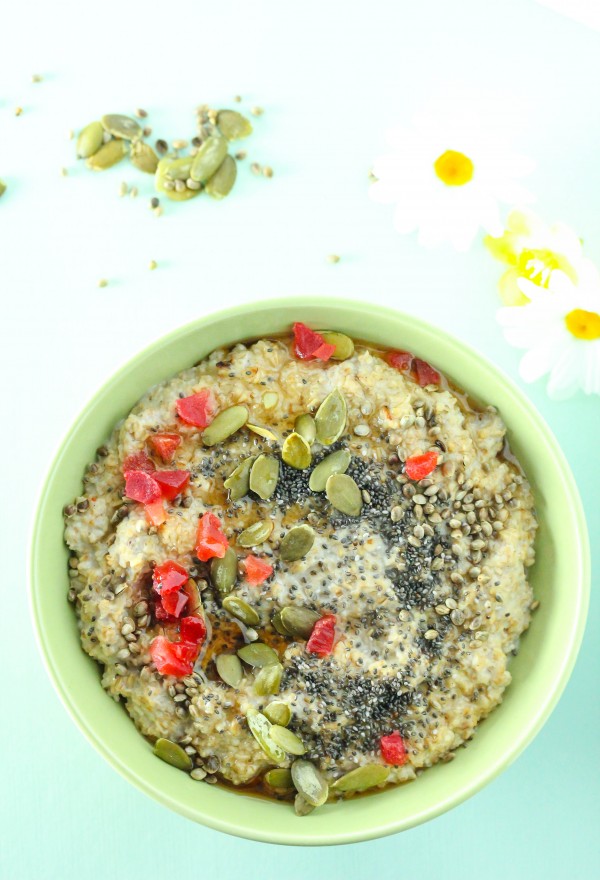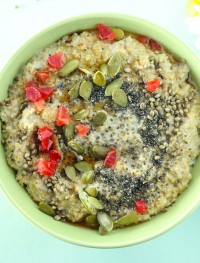 Pumpkin oatmeal bowl
Yield: 8-10 servings
Total Time: 15-20 minutes
Ingredients:
Directions:
In a large sauce pan add the steel cut oats, pumpkin puree, pumpkin spice and almond milk. Cook over medium to low heat until the oats have soften. About 10 minutes. You may add more milk if the mixture becomes too dry.
Transfer the oats to a large mixing bowl and add the rest of the ingredients. Combine.
Store in the refrigerator for up to one week. You can serve this cold or warm, however you like best.