Potato Croquettes
In Spain, which is where I come from, croquettes are very popular as a tapa dish especially around the holidays. Croquettes are normally made in Spain with a base of flour and milk, however, today I decided to make these potato croquettes using boiled potatoes for the base.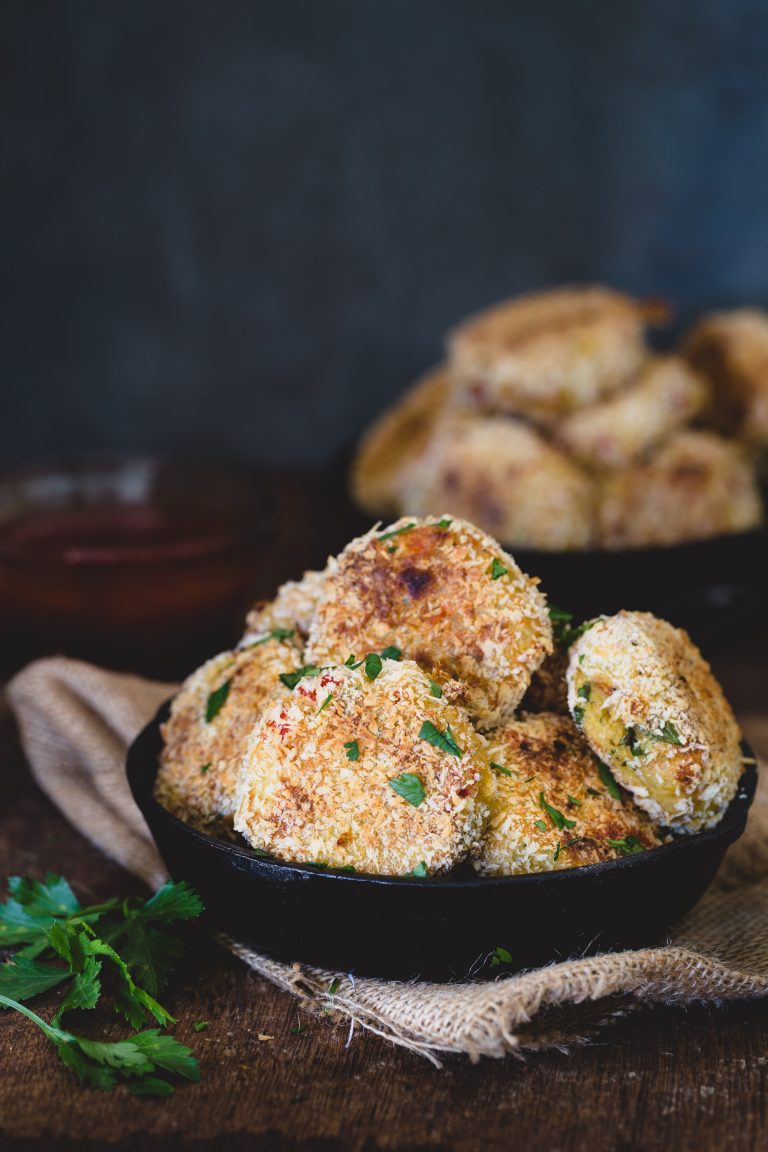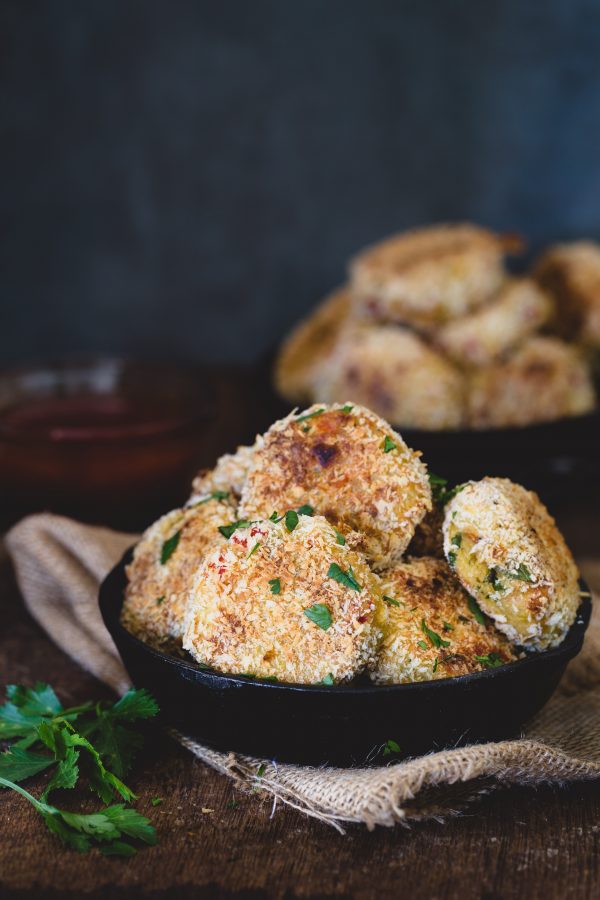 Typically, around the holidays, foods that we enjoy the most are finger type foods. Tapas style is most predominant in our culture, especially in the South. Rather than sit around the table people stand and walk around interacting with family members.
For us, food is a huge component around the holidays. Everyone is always excited to gather around and enjoy the company and food. It is most definitely one of the ways we like to strengthen bonds with family and friends around this time.
Because my food philosophy involves trying to keep things healthier, rather than deep frying these potato croquettes, which would have been the conventional way of preparing them, I decided to bake them instead. I was a little bit skeptical at first but with the ingredients I choose, especially Land O'Lakes® Salted Butter, it made the croquettes taste out of this world. I also made sure to add plenty of garlic and together with the butter together this was a match made in heaven. We Spaniards love garlic!
Land O'Lakes® Butter always makes everything taste better so I was very pleased at how they turned out. Not only I was pleased but so was my family, which are the toughest critics. In the end, there were no croquettes left so that was a good sign as well.
You could also serve these potato croquettes with a dipping sauce. In Spain we tend to eat croquettes plain, since they are already tasty enough, but if you like some sort of sauce go ahead. I am sure they will still taste terrific!
I am looking forward to the rest of the holiday season and to see what else my family and I can share around the table. These potato croquettes have definitely been a huge success so I hope to match whatever I make for them next.
Enjoy!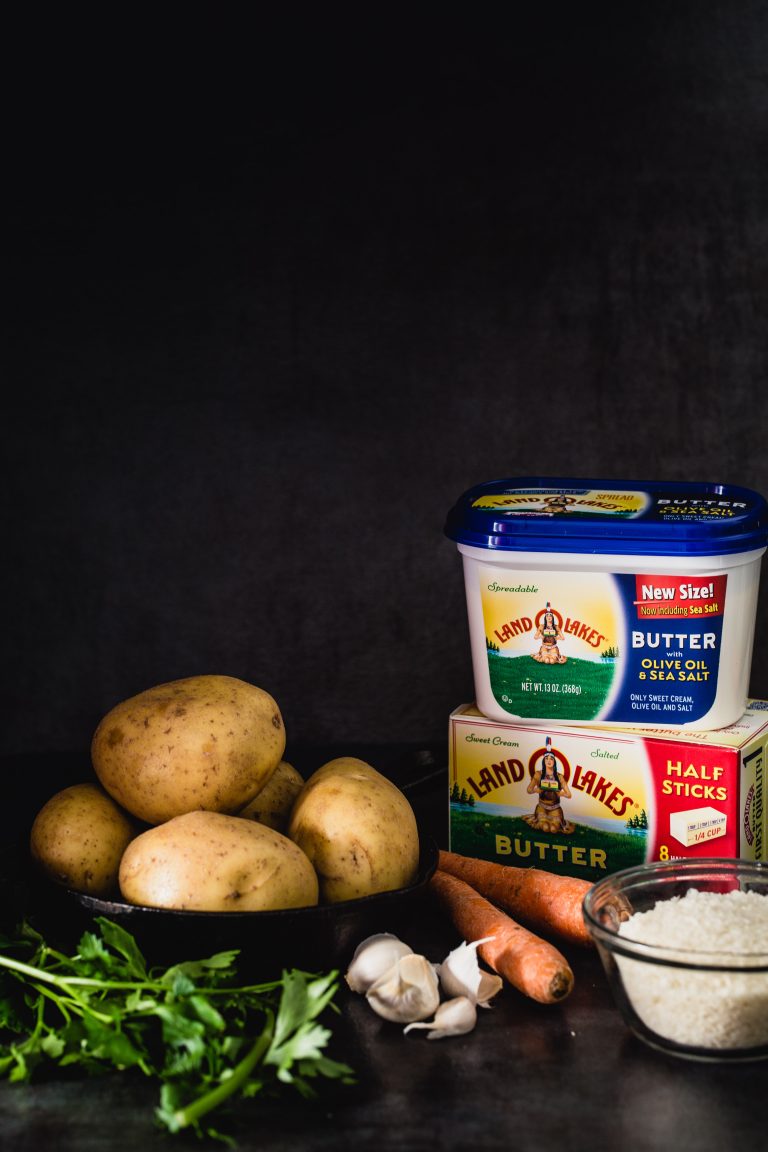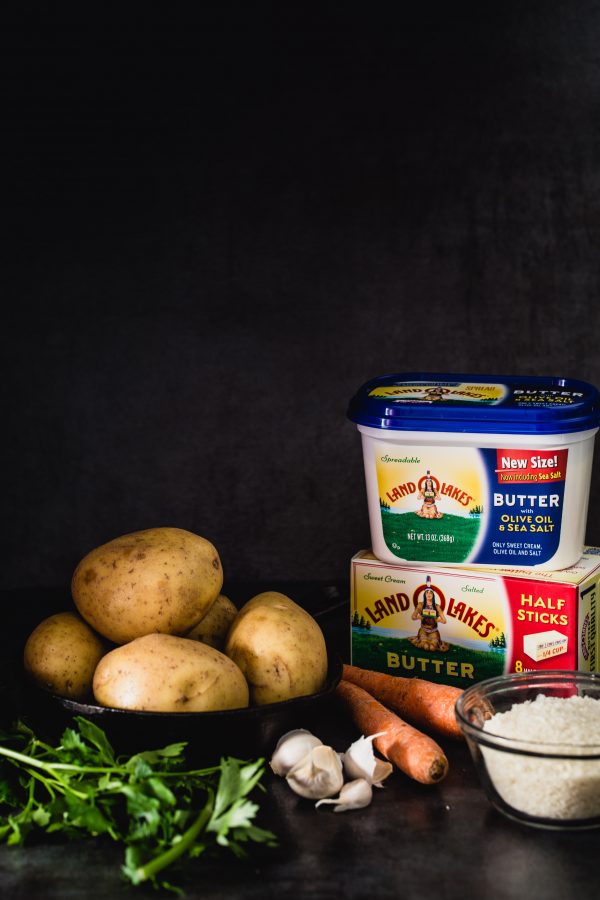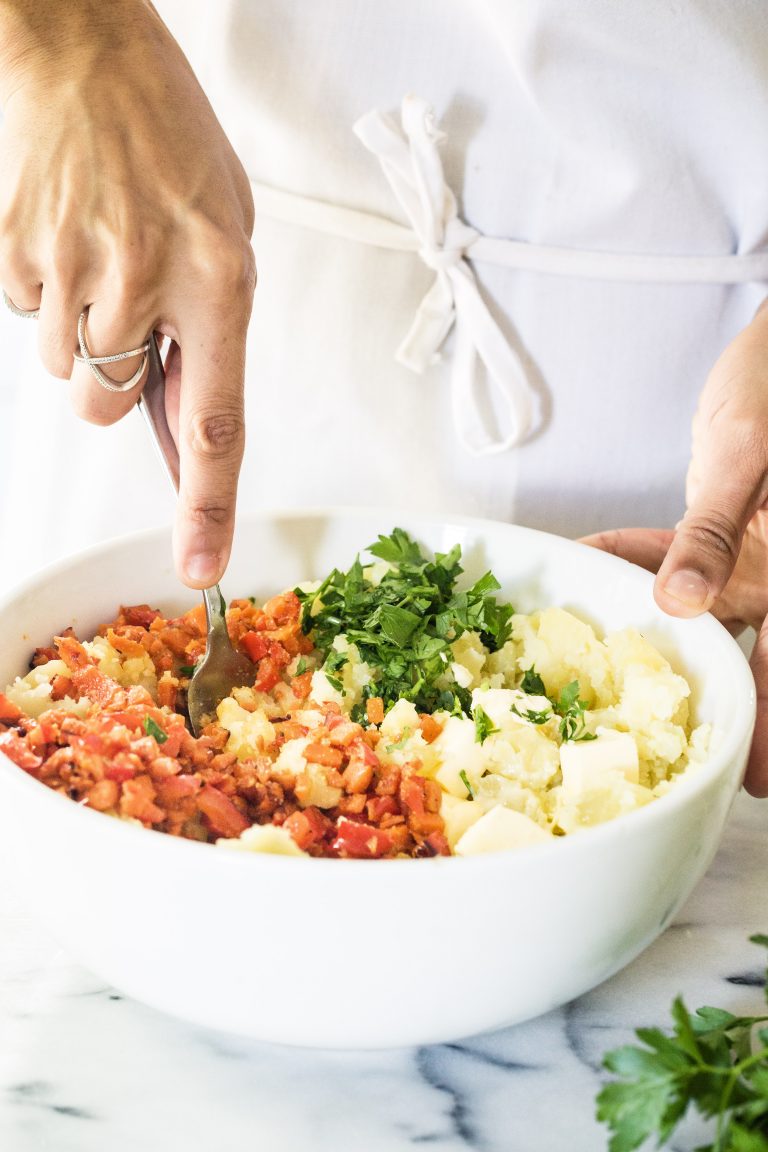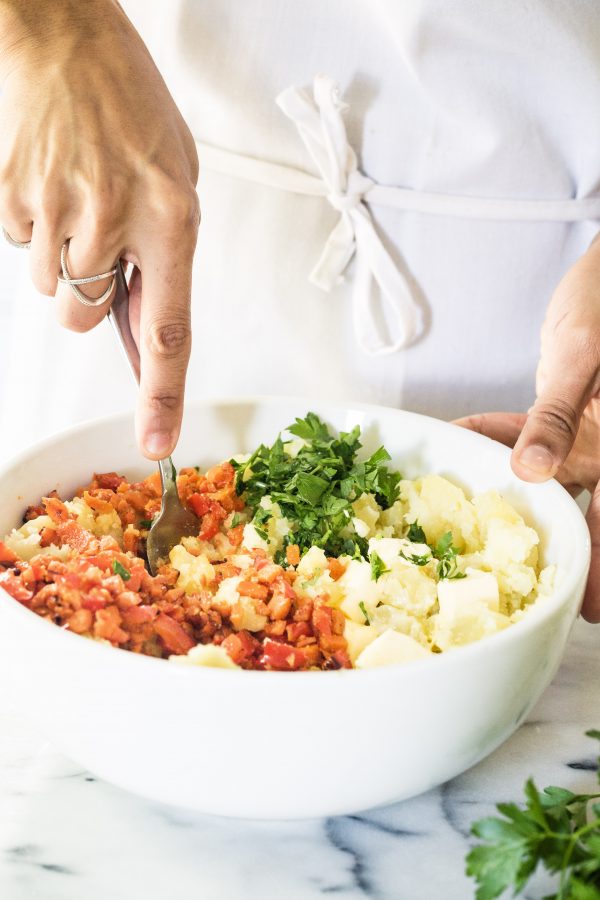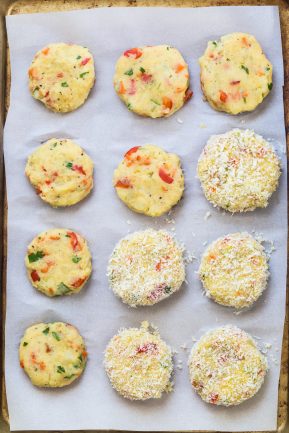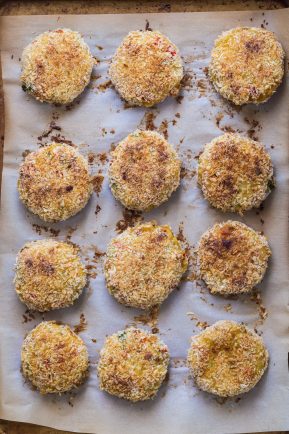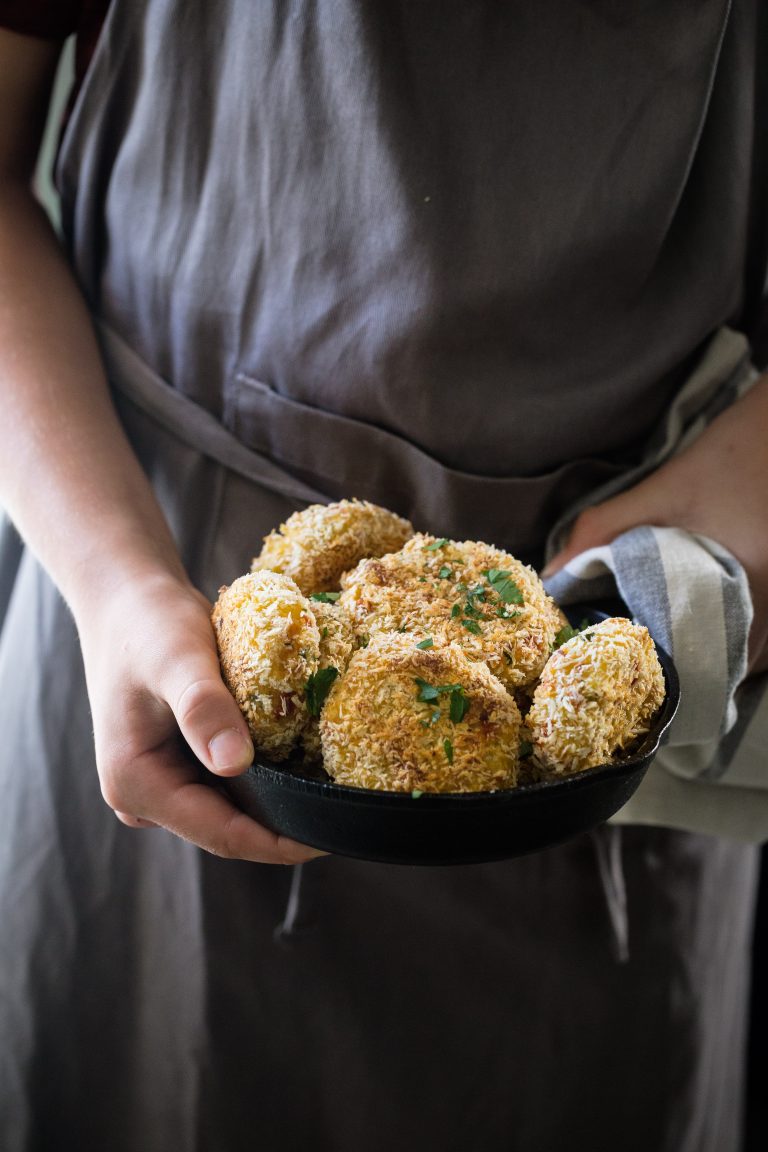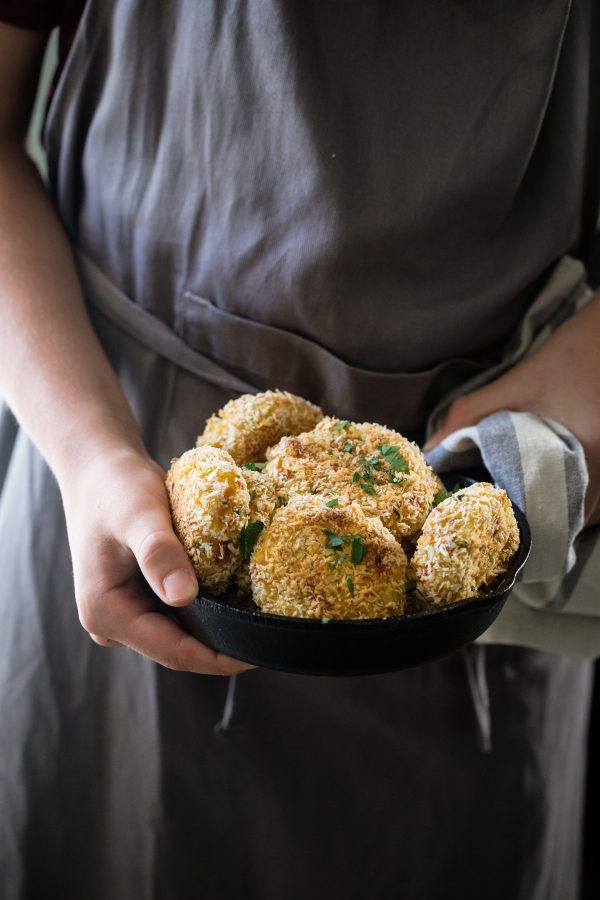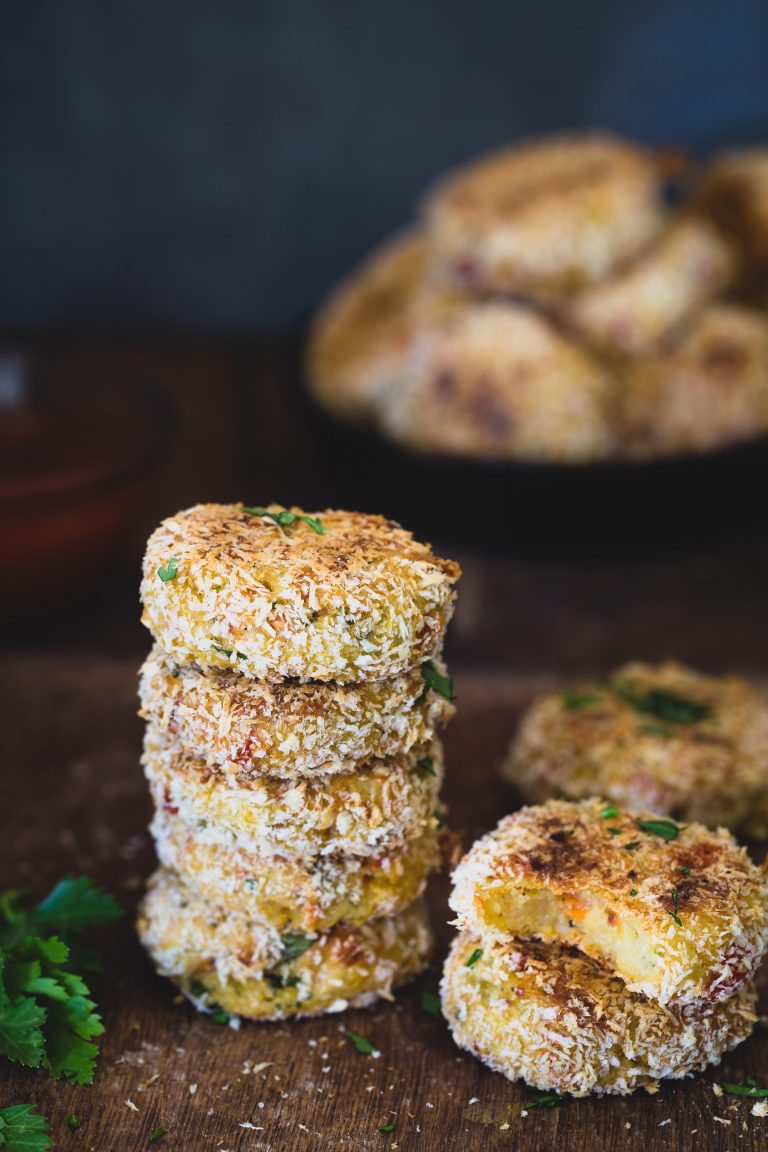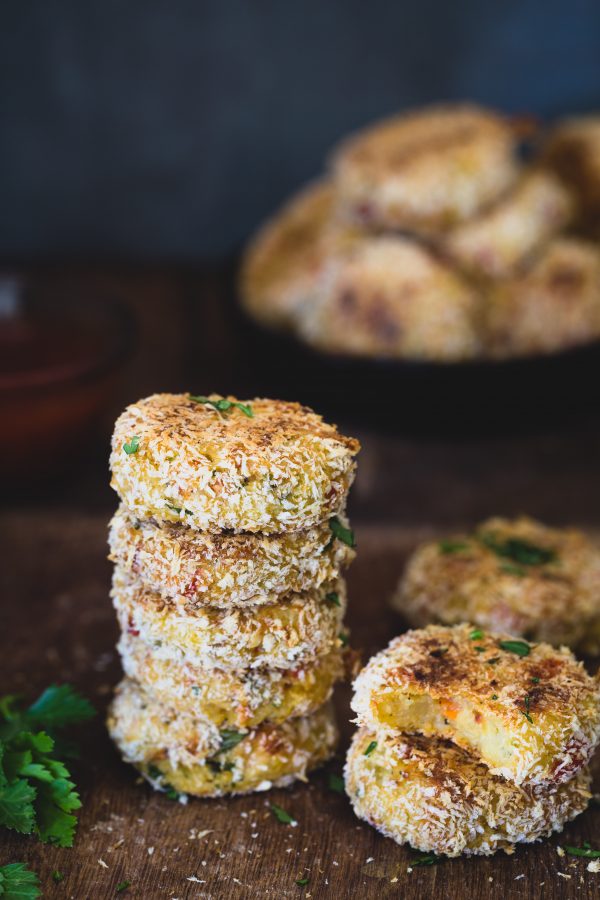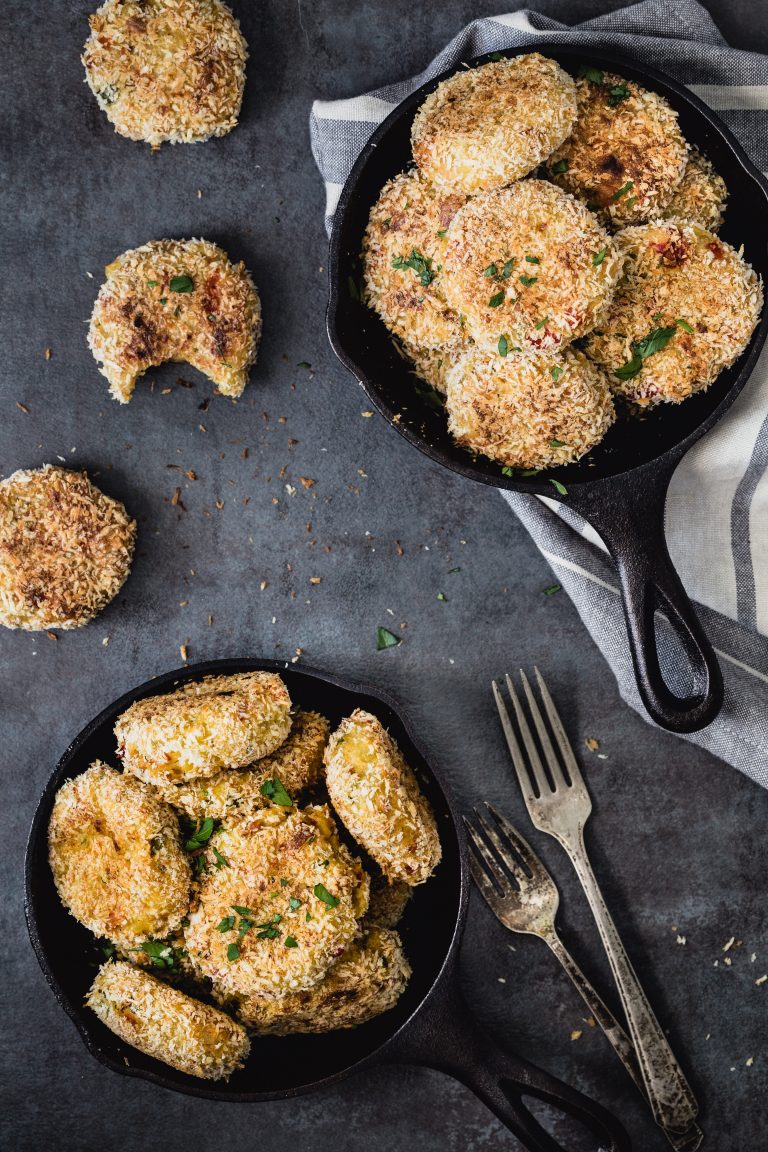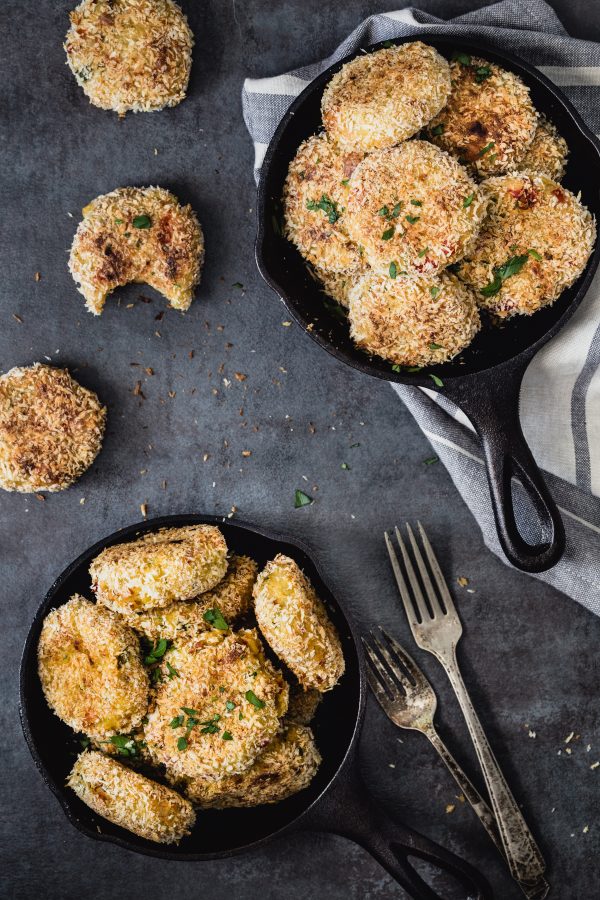 This recipe is sponsored by Land O'Lakes® Butter. The opinions and text are all mine. The end.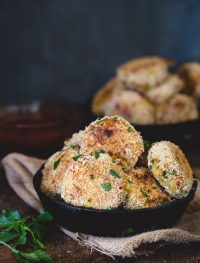 Potato Croquettes
Yield: 24 croquettes
Total Time: 1 hour
Ingredients:
1.5 lb potatoes
¼ cup milk
1/4 cup Land O'Lakes® Salted Butter
¾ tsp salt
1-2 cloves garlic, minced
2 carrots, finely chopped
1 red bell pepper, finely chopped
1 cup fresh parsley
1/2 tsp salt
2-3 tsp olive oil
2 eggs
2 cups Panko bread crumbs
Directions:
Boil potatoes until tender, about 15-20 minutes. Drain potatoes and let them cool. Peel potatoes and add to a large mixing bowl. Mash potatoes with milk, butter, and salt. Set aside.
Add olive oil to a nonstick skillet. Add the carrots, peppers and garlic. Cook for 2-3 minutes until they soften, 2-3 minutes. Add the vegetable mixture to the potatoes and mix until combined. Also add the chopped parsley. At this time you can preheat oven to 450F.
Line two cookie sheets with parchment paper and set aside. Measure out approx. 2 tbsp of potato mixture, roll it into a ball and flatten into a patty. Arrange patties on parchment paper.
Place panko bread crumbs in a plate and bitten egg on another. Dip each croquette on the beaten egg followed by the panko break crumbs. Place them back into the prepared baking sheet already breaded.
Repeat this step with the mixture until you are done using it all. Bake croquettes for 10 minutes on each side. Serve while they are still warm.