Portobello stuffed pizza
I am a sucker for portobello mushrooms so today I decided to experiment with them to make portobello stuffed pizza. While I didn't know if the recipe would turn out OK, it actually did.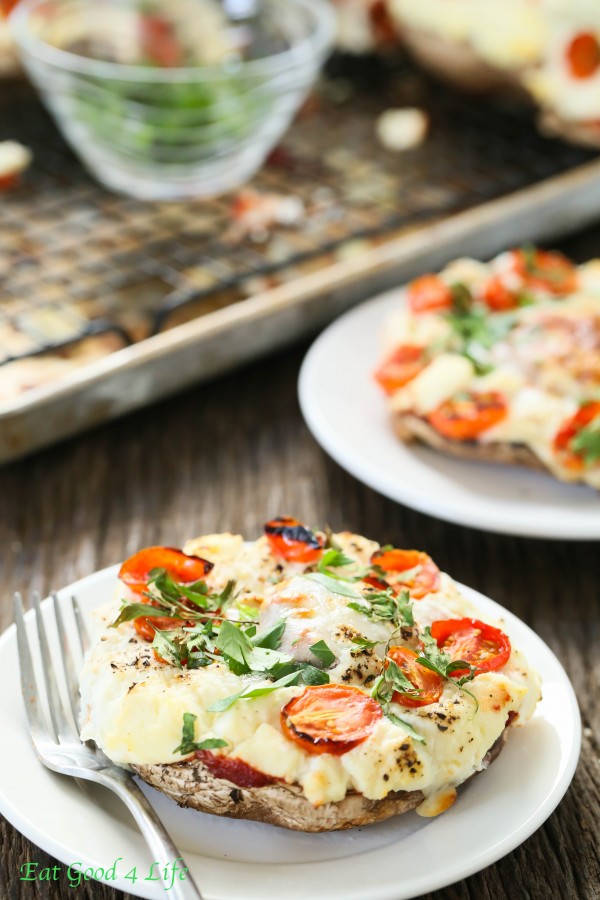 Granted some of the pieces were a little bit messy but it was super tasty and delicious to say the least. My kids actually loved them and my husband wanted to have seconds. I didn't make enough this time around so maybe next time!
I normally prepare portobello mushrooms in the grilling pan but today I wanted to change things up a bit and get more creative with them. I have seen many recipes for stuffed portobellos before, I mean who hasn't? They are pretty much all over the internet. I wanted to create my own version, a version that was easy enough and something that I could actually use for dinner. So glad I tried these portobello stuffed pizza…they were the absolute bomb!
On another note, I don't know if I mentioned it over facebook but I am currently in Napa Valley, CA. Has any of you been here before? I never have. Today, I am visiting some of the wineries and I really can't wait. My family back in Spain own wineries. They make their own wine so it will be interesting to see how wineries operate here in the USA.
When I go to Spain this coming summer, which will actually be in about just 6 weeks, I will be taking pictures to show you all about my family business. Because I drink sweet wine, I normally don't drink their wine, something that they are not too happy about, but hey, I can't help that I have such as sweet palate. So just sweet wine for me thanks!
Anyways, I hope you enjoy this Portobello stuffed pizza. If you like mushrooms you will like this version. A bit messy but so so good.
Enjoy!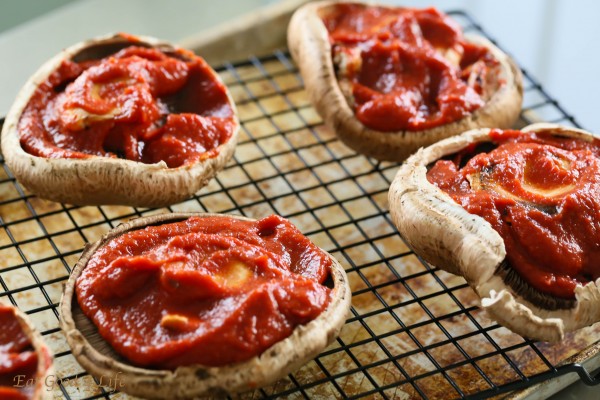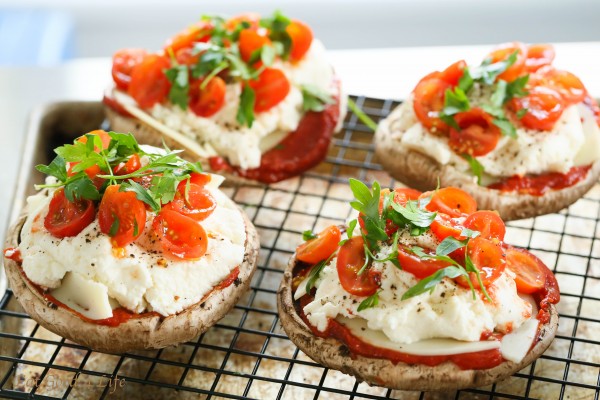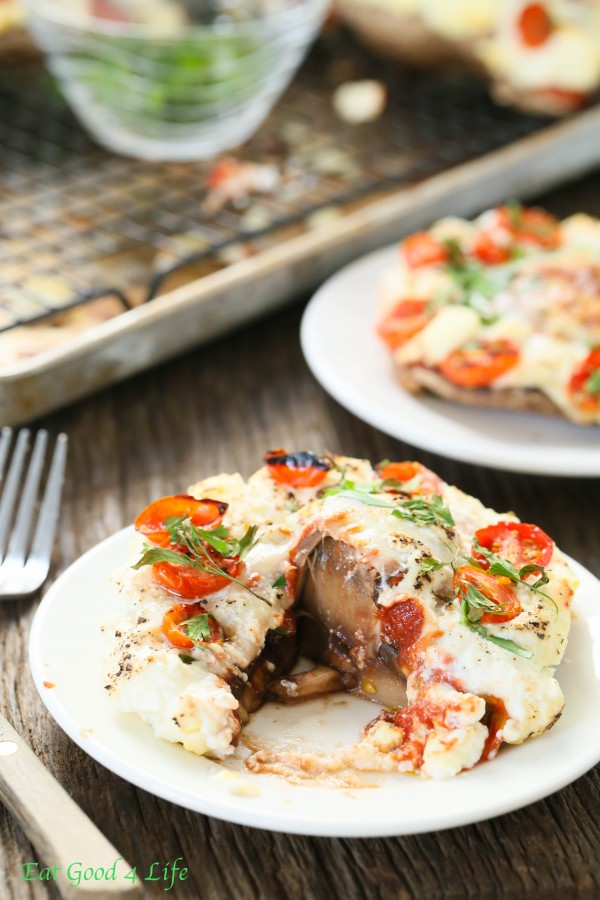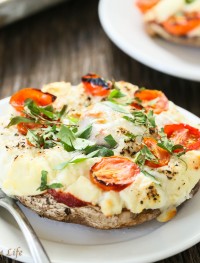 stuffed portobello mushroom
Yield: 6 pizzas
Total Time: 30 minutes
Ingredients:
6 large fresh portobello mushrooms
15 oz ricotta cheese
6 oz tomato paste
6 slices provolone cheese
3 oz cherry tomatos, sliced
Fresh parsley, chopped
Crushed black pepper
Celtic salt to taste
Directions:
Preheat your oven to 375F.
Place a cooling wire rack on top of a cookie baking pan and set aside. This will allow for the portobello juices to drip down to the pan without making your mushrooms soggy.
Mix the tomato paste with 1/4 cup of water to make a thick tomato sauce.
Divide the tomato paste mixture between the portobello mushrooms and spread with a spoon as best as you can. Place one slice of provolone cheese over each mushroom followed by the ricotta cheese. Arrange a few cherry tomatoes, crushed black pepper and parsley over each mushroom. Bake for 20-25 minutes.
Note: If you would like to brown the top a bit you can place the mushrooms under the broiler for 2-3 minutes.