Pineapple, mango and basil popsicles
My favorite treat for the summer are pospsicles. These Pineapple, mango and basil popsicles are super refreshing, easy and delicious.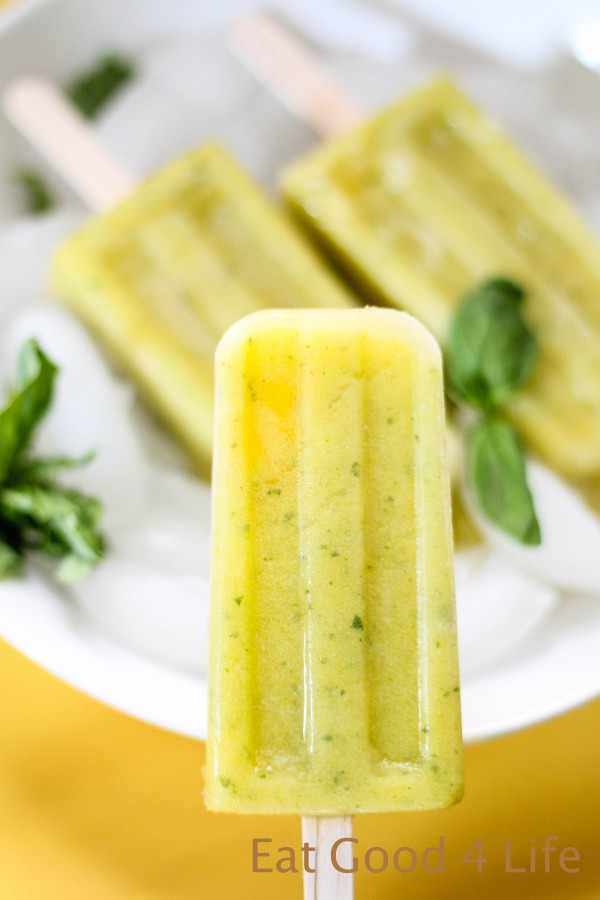 I know I know, you must be wondering, basil on a popsicle? Well yes, the flavor of the basil is amazing on fruity popsicles. Just a small amount of it is all you need to get the hint of basil. The flavor combination is truly fantastic so I highly recommend you try these.
If you are still not convinced you can try it with mint, which I am sure it will also be very very good. Either herb will be excellent on these popsicles.
Summer is truly flying by. We didn't get the hot weather until really the end of June and now, even though it is humid outside, it is raining on and off. We have had thunderstorms for at least a week straight and they are calling for another week of it. What a summer!
For these Pineapple, mango and basil popsicles you will need a popsicle mold and the wooden sticks. I did buy my popsicle mold a long time ago together with my ice cream maker. I have had them for ever and used numerous times, I just love them both. They are perfect to use in the summer.
Anyhow, let me know if you get to try these Pineapple, mango and basil popsicles. I think they have become one of my favorite popsicles.
Enjoy!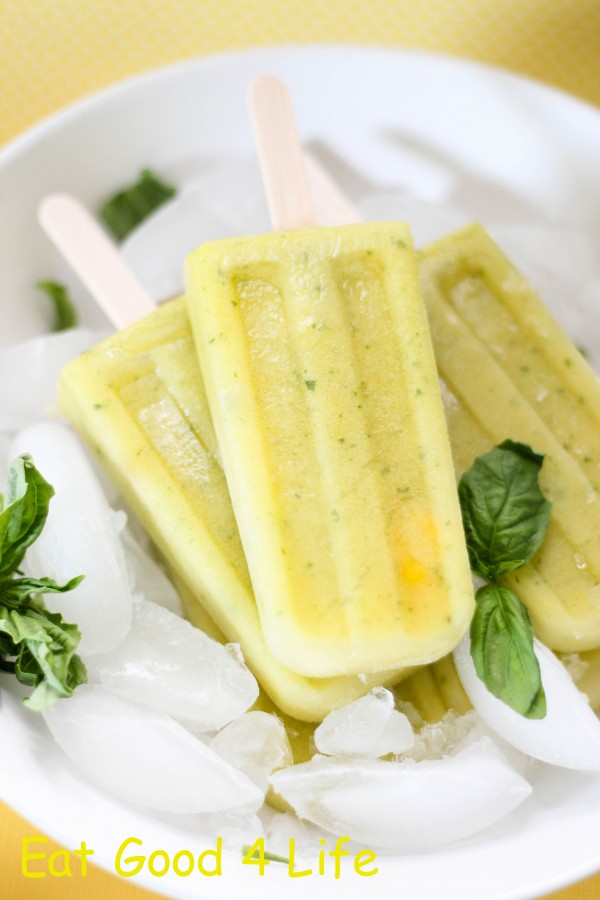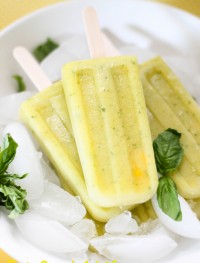 Pineapple, mango and basil popsicles
Yield: 12-14 popsicles
Total Time: 10 minutes
Ingredients:
1 large fresh pineapple or 28 oz canned pineapple
1 cup pineapple juice
1 fresh mango
6-8 large fresh basil leaves
Directions:
Place all the ingredients in your food processor and pulse until smooth.
Pour mixture to the rim of each popsicle hole in the popsicle mold and place a wooden stick on each.
The wooden stick will stay in place because the mixture is a bit thick. Freeze for at least 4 hours.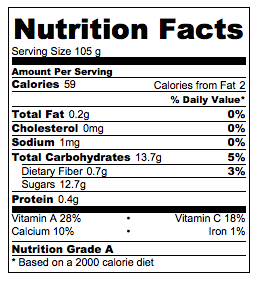 Nutrition facts calculated based on the recipe giving 12 popsicles