Pineapple coconut energy bites
I have been experimenting with energy bites for the longest I can remember. These pineapple coconut energy bites are the greatest result of my experiment and are exceptional.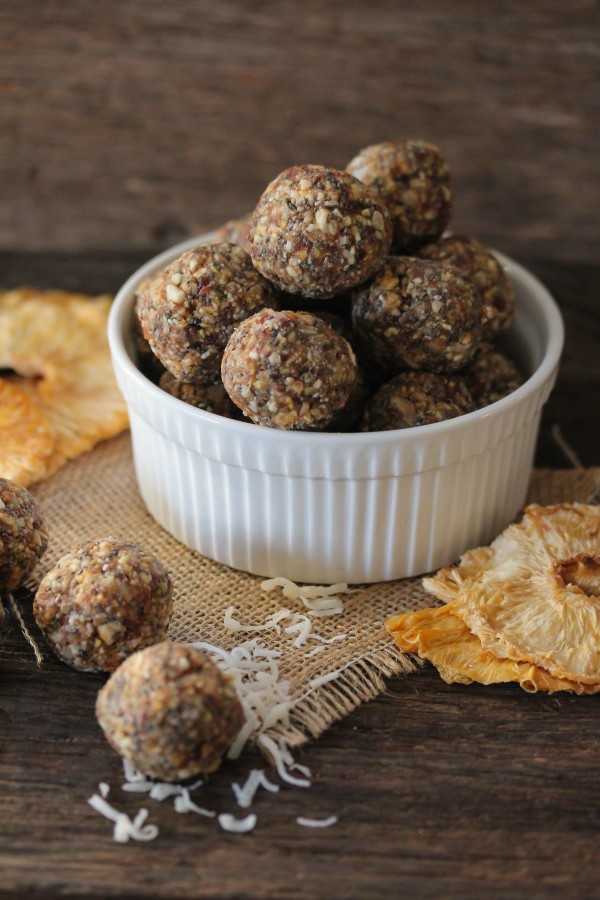 I had to hide these pineapple coconut energy bites from my husband. If he finds food or snacks that he likes, which is most of the time when I cook or bake, I have to make sure to ask in advance that he do not eat them all. Either that or I have to hide  certain food items.
Energy bites are a great way to incorporate power and nutritional ingredients to them. They are extremely convenient and easy to put together. You can store them in your fridge or counter top in an airtight container, however, I prefer to store mine in the fridge.
If you don't like pineapple or coconut you can add any other fruit of your choice. I have used dried mangoes before and that is always a huge hit. I am planning on using wild dried blueberries next. I have been waiting a long time to get them back at my grocery store and they still don't have them so I my opt for using a different fruit.
If you like you can also shape these pineapple and coconut energy bites into bars, however, these ball shapes seem more convenient to have on the go and for packing purposes.
For the pineapple coconut energy bites recipe go to Wayfair so that you can make these magnificent nutritious bites. I am sure everyone will love them.
Enjoy!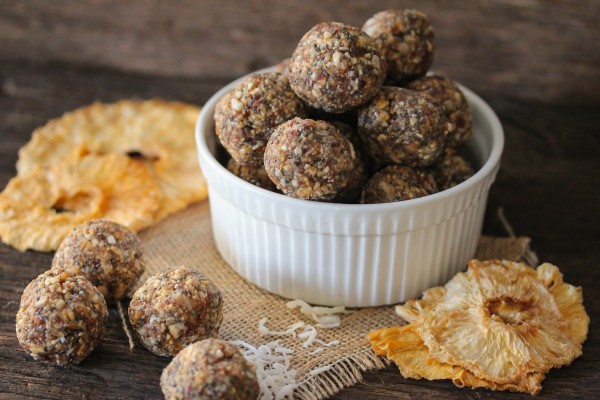 For the pineapple coconut energy bites recipe go to Wayfair. I am sharing the recipe over there. I hope you like them!