Personal Favorites of 2010
This has been my first year as a blogger. I am enjoying it a lot and to be honest I wish I started it sooner :-) Anyhow since the year is about to end I figured I post some of my ultimate favorite recipes for 2010. It was hard to choose but I did :-).
The past months I have been quite inspired to cook and bake and to be honest I don't think I will be able to keep up for the new year. I am going to start studying for my entrance exam into medical school so rather than have a posting every day I will probably have two or three. Still good though right?
Anyhow, I hope you have a great year ahead in 2011. Hard to believe, I don't even know where 2010 went. Enjoy!!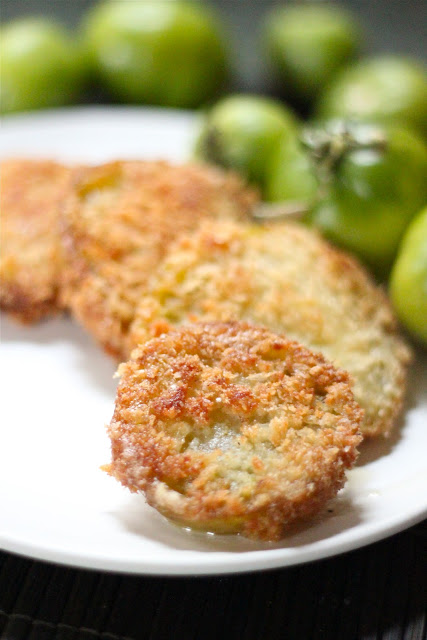 Never before I made Fried Green Tomatoes but after I made them this year these became one of my ultimate favorite fried foods. Unlike other recipes mine uses panko bread crumbs and eggs. It is just that simple.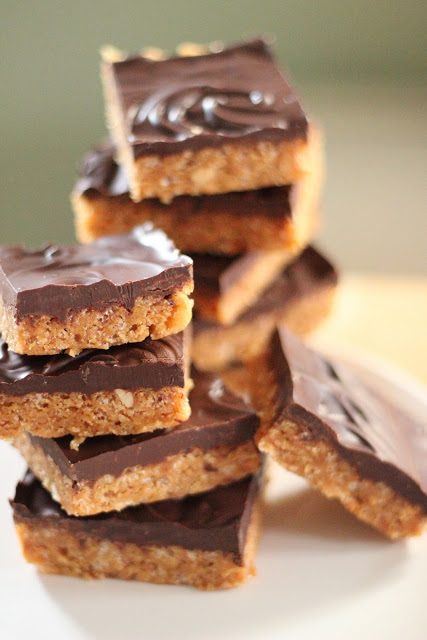 This one, Peanut Butter and Dark Chocolate Bars, were a surprise to me. Not only because they were simple to make but the end result was just superb. I made this with my son so after the settled down he enjoyed them even more!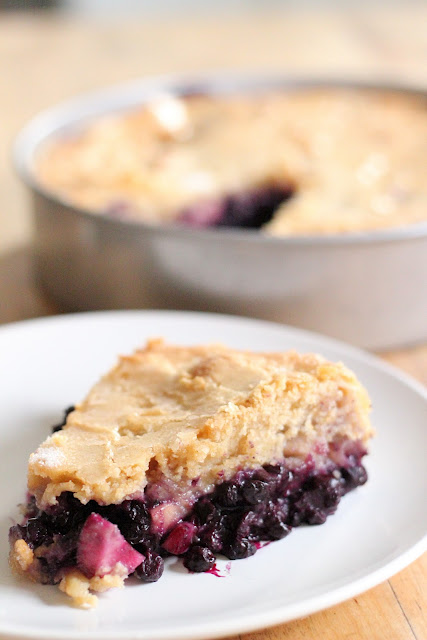 Wild Blueberry and Apple Pie is a pie that I choose to make many times at gatherings and other events not only because it is super simple to make but because it is so delicious. You can add what ever fruit you like in the bottom, the result will be as delicious as mine :-)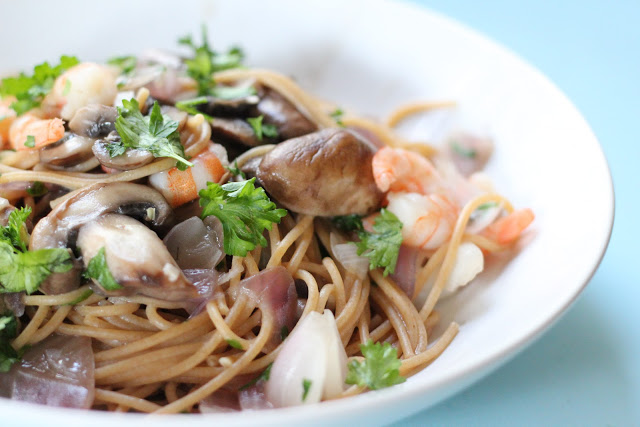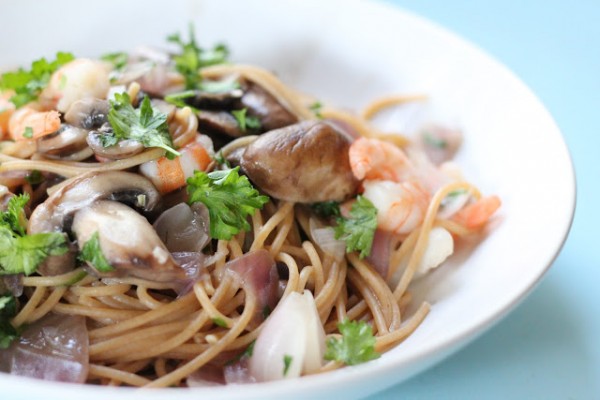 Who doesn't like wine sauce in a pasta dish? Linguine with Shrimp and Baby Portobellos in Wine Sauce is just drowning in it, well not literally, but the sauce is just superb. If you like pasta, wine and veggies this will be right up your alley.
There is not much I can say about this recipe Irish cream and pistachio fudge I just simply love it. These made it to my Christmas goodie bags this year and they will be making it to many other none events, if you know what I mean :-). Now that I found my master recipe the combinations that I would be making are endless so stay tuned.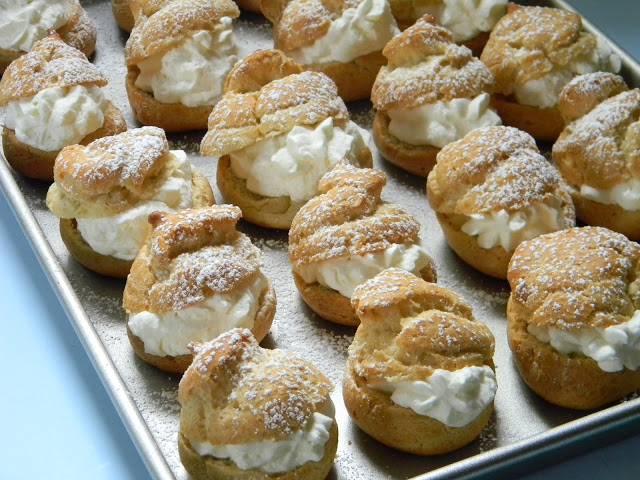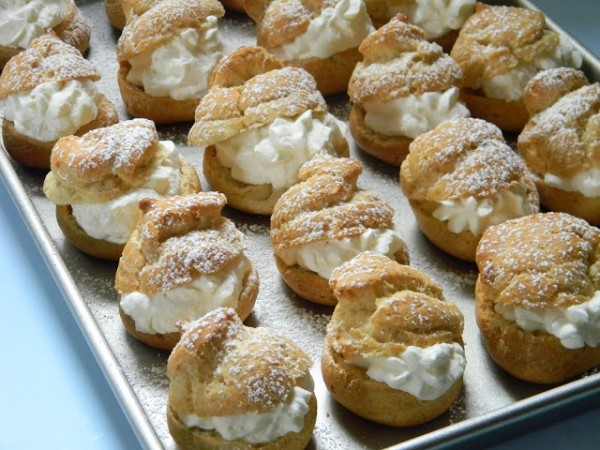 I have never made such easy, delicious and good looking Whole Grain Cream Puffs as I did this time around. If you like cream puffs try this recipe, you will not be disappointed.