peanut butter and banana breakfast oatmeal
Peanut butter and bananas oatmeal anyone? This is  the best mixture for oatmeal ever. So healthy, nutritious and full of protein.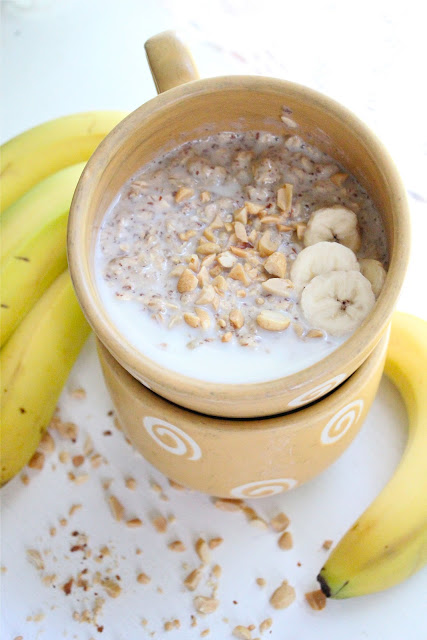 …and yet, another oatmeal breakfast variation. This was a peanut butter and bananas oatmeal using bananas that were about to go bad. You must be wondering, why is it that I make so much oatmeal? I just find it to be a very convenient and super easy to put together, especially for breakfast…and let's not forget how nutritious it can be.
When I eat this for breakfast it actually keeps me full rather long. I normally make a bit extra to have for several days because my kids also enjoy it quite a bit.
If you don't have chia seeds you can omit them, no bigy. You can also sub for any other ingredients of your preference. I think this would be great with chocolate chips, just saying :-)
Anyhow, in case you missed it here are the other oatmeal variations I made a while back. All of them are great so try your favorite:
Carrot cake oatmeal
Dark chocolate and peanut butte oatmeal
Apple pie oatmeal
Mixed berry and almond oatmeal
Enjoy!!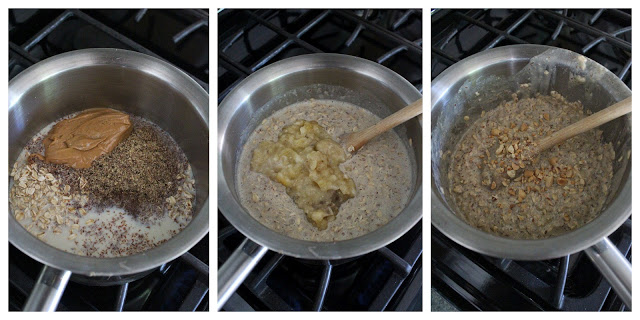 You can see the steps involved in making this oatmeal. Pretty much straight forward.
A very simple a nutritious way to start your day. Add a cup of fresh fruit on the side and you are good to go :-)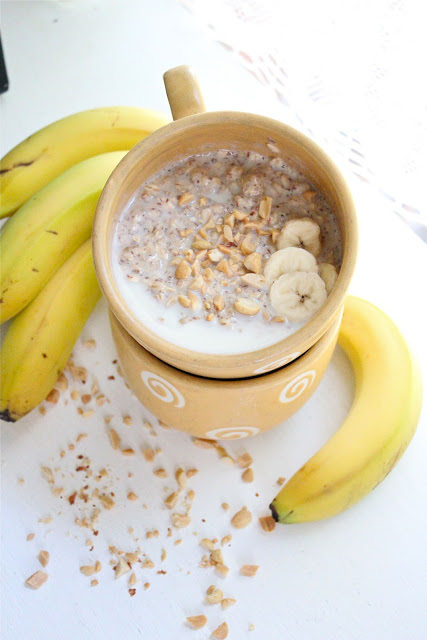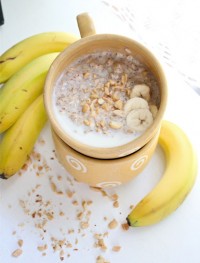 peanut butter and banana breakfast oatmeal
Ingredients:
2 1/4 cups old fashioned oats
3 1/4 cups almond milk
1/2 cup peanut butter
1-2 tablespoons unrefined sugar
1/4 cup flax seed meal, optional, wheat germ or oat bran will also work well
2 ripped bananas, pureed, I do this with a fork
1/4 cup chopped peanuts, optional
2 tablespoons chia seeds, optional
Directions:
Place all ingredients, except bananas, in a heavy saucepan and cook over medium to high heat, stirring frequently until it boils. Reduce heat and simmer for 5-10 minutes, or until milk has been absorbed and the oats have softened.
Add in the bananas and mix them through. Served with extra  milk if desired.
I have not tried making this in a microwave but I am sure it will also work well as long as you stir in between.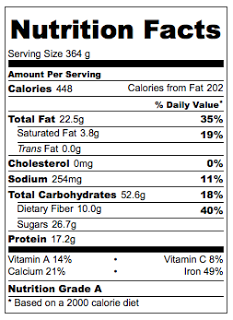 Nutrition facts calculated base on the recipe giving 5 servings. This is high in thiamin, magnesium, manganese, iron and vitamin B6.