Peanut and coconut noodles
Peanut noodles is something that I have been craving lately. I love the flavor of peanut butter on noodles and pasta so if you are like me you will love this peanut coconut noodles.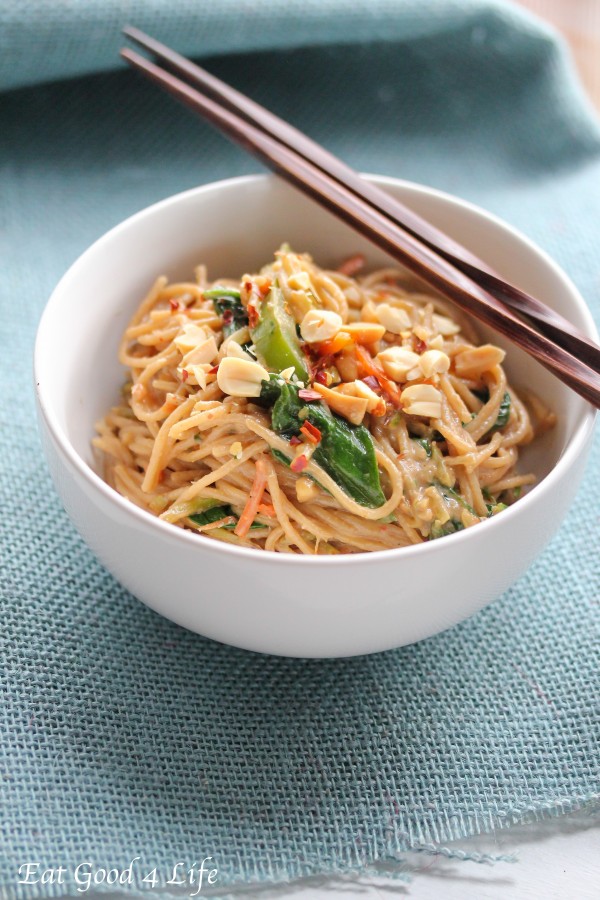 I have been using thin whole wheat spaghetti noodles when I don't have egg noodles or any other Asian noodles for that matter. I wish I add eggs noodles when I made this peanut and coconut noodles but the whole wheat thin spaghetti works rather well.
I am sure whole wheat spaghettis will be more available for most of you than egg noodles so go ahead and try the recipe with them. It will turn out great. You can also add any other veggies you may like. I choose broccoli slaw but you can also use shredded cabbage, carrots and even some soy beans.
I used coconut cream from Trader Joe's but if you can't get coconut cream just use coconut milk. Instead of using 1/4 cup of the reserved pasta water just add about 2 tbsp of it instead otherwise the sauce may be to liquid like.
On another note, the next 3 months are going to be roller coster of events and madness around here. I have a few projects going on and one of them is going to take 80% of my time. I hope my recipe posting doesn't suffer but if you see that it does just by patient.
Well, I hope that you like this peanut and coconut noodle recipe. It is easy and super tasty.
Enjoy!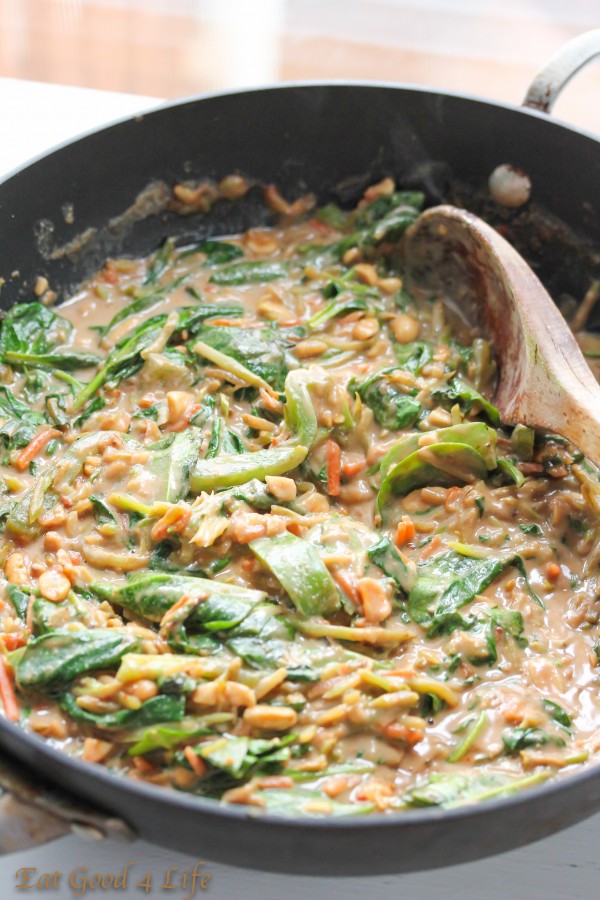 This is how the sauce will look like right before you add the pasta. You can use brown rice pasta, egg noodles or the thin whole wheat spaghetti. Any of them will be fine. You can also add or replace any other veggies of your choice.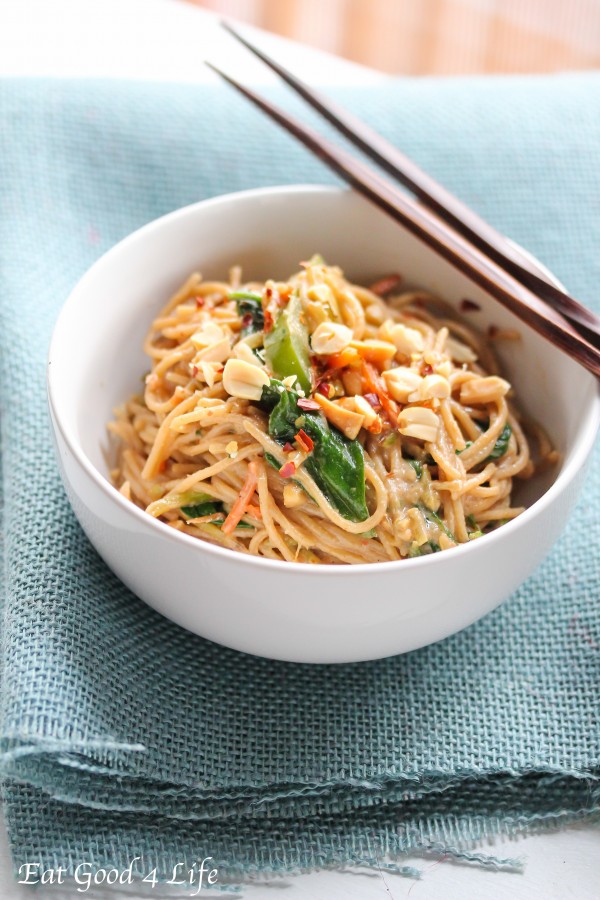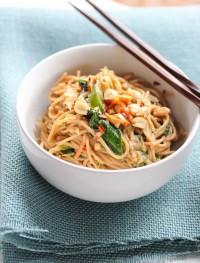 Peanut and coconut noodles
Ingredients:
1/2 cup organic smooth peanut butter
4 garlic cloves
1 tbsp coconut oil
14 oz full fat can coconut cream, or coconut milk
1 tbsp red curry paste
1/4 cup reserved pasta water
1/3 cup chopped peanuts
12 oz broccoli slaw
1 green pepper, sliced
3 oz fresh organic spinach
2 tbsp soy sauce
12 oz thin whole wheat spaghetti
Directions:
Prepare spaghetti according to package instructions.
In a large skillet add the coconut oil and sliced pepper. Cook for 3-5 minutes. Add the garlic cloves and broccoli slaw and cook for another 3 minutes or so. Add the coconut cream, pasta water, curry paste, soy sauce and peanut butter. With a wire whisk, whisk until the peanut butter dissolves and the sauce is properly combined with the veggies.
Add the fresh spinach and chopped peanuts and incorporate well. Turn heat off and toss the cooked pasta with the sauce. Serve while still warm.
Note: I used 1/4 cup of the reserved pasta water because I used coconut cream. If you use coconut milk you may need just 1-2 tbsp of the reserved pasta water.
Recipe adapted from Momtastic