Peach ice cream bars
I have been making no bake desserts all this summer and these peach ice cream bars I think have become a favorite. Gluten-free, vegan and just 6 easy ingredients.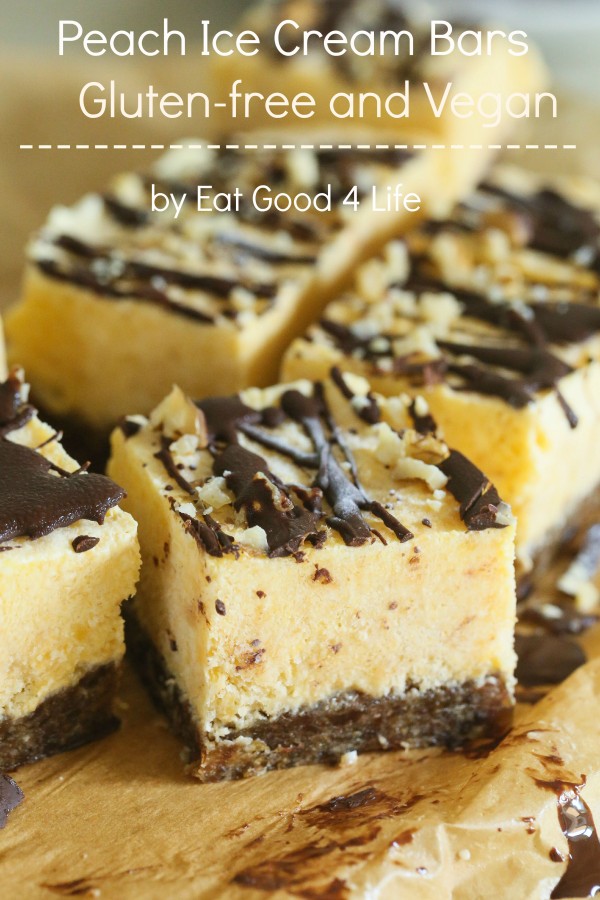 I like making simple, wholesome desserts that any of my friends and family can have.
While I am still in Spain, I am trying to keep my cooking and baking alive. I don't think traveling will stop me from keeping up from my hobby, however, moving around to different places every so many days is making it a tad difficult.
To be honest, I am looking forward to the fall already. We are in one of the hottest areas in Spain, the south, and that is kicking my behind. The fall is one of my favorite seasons. It is not too hot or cold, I love all of the new in season produce and the fact that kids go back to school that makes it even better. I am sure many of you can relate in that regard!
For these peach ice cream bars I used peaches but if you like you can use any other fruit you may like. I know peaches are still in season so I have been trying to use them quite a bit lately. I love peaches, and when ripe, they are sweet, juicy and delicious. I am sure that you will be able to get good quality peaches where ever you are.
These peach ice cream bars are also very easy to make. You can be done in a mere 15 minutes. They will keep in the freezer for up to one month, however, I don't think they will last you that long they are that good. Also, if you have leftover chocolate, you can dip them further in it before eating. I did that and they were extra delish!
Enjoy!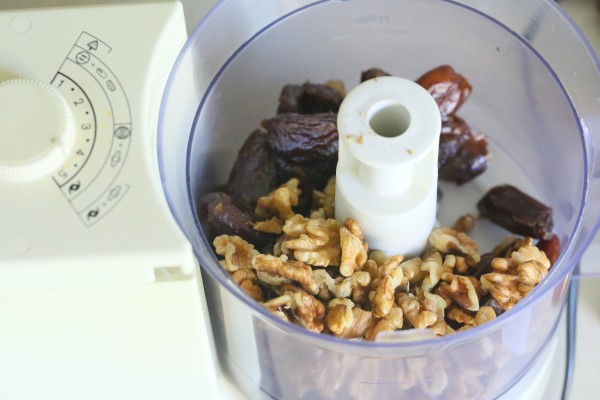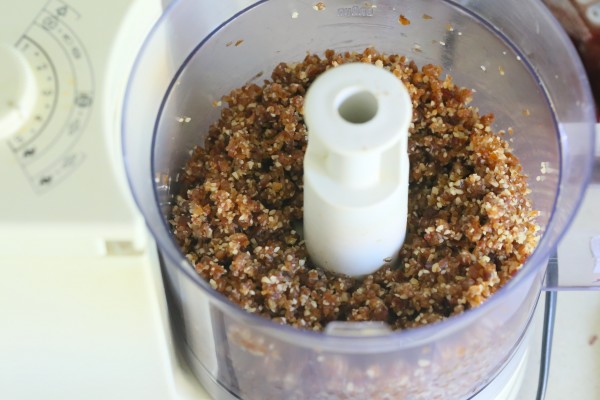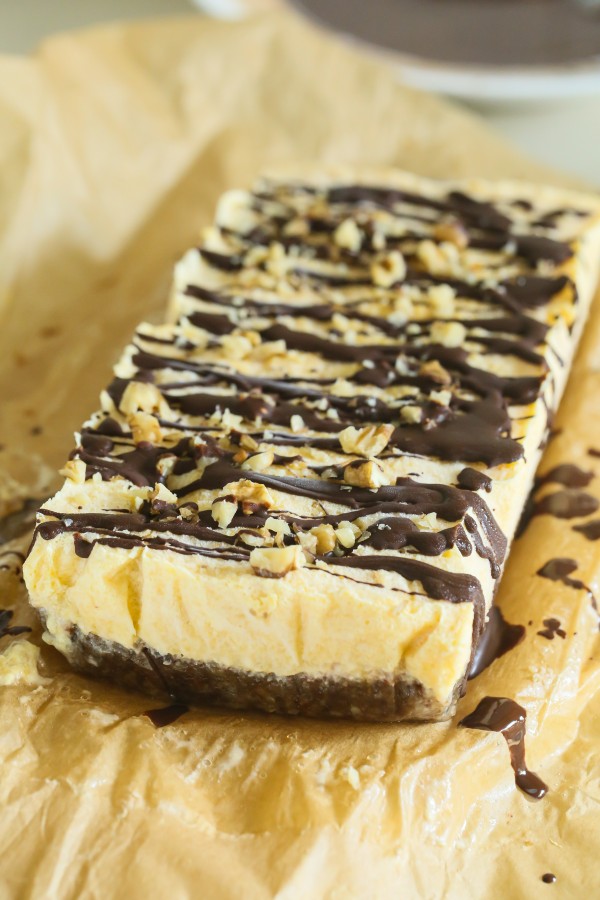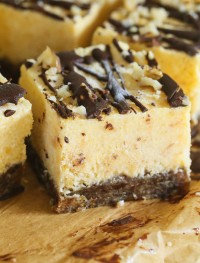 Peach ice cream bars
Yield: 8 large bars
Total Time: 45 minutes
Ingredients:
Directions:
Place the crust ingredients in your food processor and pulse until combine or until the mixture is coming together. With a spatula press evenly into the bottom of a 8x8-inch square baking pan previously lined with unbleached parchment paper.
Blend the filling ingredients in the food processor until smooth and spread evenly over the crust. Freeze while you prepare the topping. Melt the coconut oil and chocolate in a microwave at 30 second intervals until melted. Pour chocolate over the peach layer middle layer.
Freeze bars until firm. To serve, let the bars thaw at room temperature for 10-15 minutes and cut as desired.