Parmesan and Romano mashed potatoes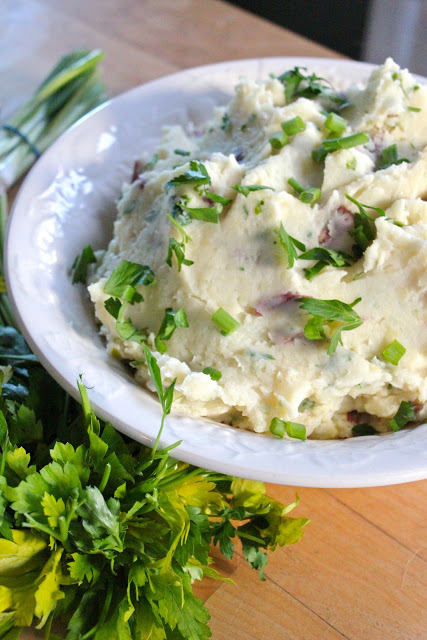 These were the mashed potatoes we had for thanksgiving. They were awesome and super simple to make. The only thing you need is a bit of time to boil the potatoes and some arm strength to mashed them…..I actually didn't need none because I asked my husband to mashed them for me :-)
My father in law also loved them. He is from the south, TN, and they eat a lot of mashed potatoes down there, so I was very pleased when he said he liked them a lot.
I always buy organic potatoes. This is one of this foods where you really want to invest a bit more money and get organic, trust me, potatoes are a must.
I paired the potatoes with chicken cacciatore which was perfect because they had a sauce that went with the potatoes beautifully. You can also see that I didn't peeled them. This way you get more fiber out of them, just make sure you was the potatoes really good before boiling.
Anyhow, I am experimenting with some recipes right now, and started studying full force for my exam as well so until my next post
enjoy!!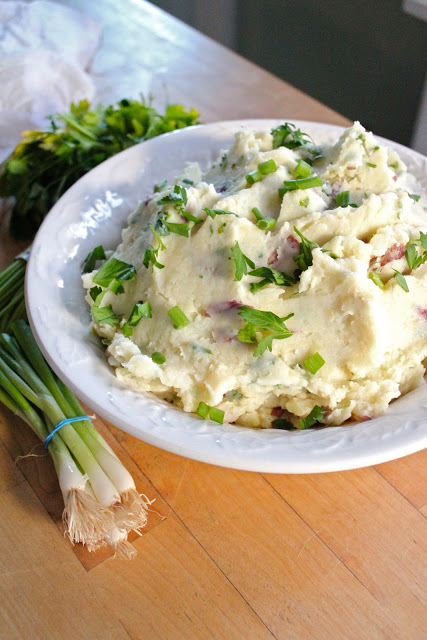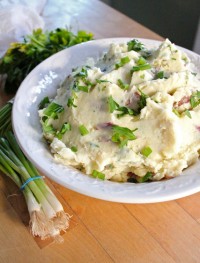 Parmesan and Romano mashed potatoes
Ingredients:
3-4 lbs organic red skinned potatoes, unpeeled, I always use organic potatoes
1/2 cup Parmesan cheese, grated
1/4 cup Romano cheese, grated
1/4 cup olive oil
1/2 cup organic milk. more if you like
4 garlic cloves, minced
Fresh parsley, chopped
Salt and pepper to taste
Directions:
Place the potatoes in a large pot of water. Cover and bring the water to a boil. Continue boiling until the potatoes are tender, about 20-25 minutes. Drain and return the potatoes back to the pot.
Add the milk, cheeses, garlic, parsley and oil and mash the potatoes. Season the potatoes to taste, with salt and pepper and serve.
Inspired from here