Papaya and coconut smoothie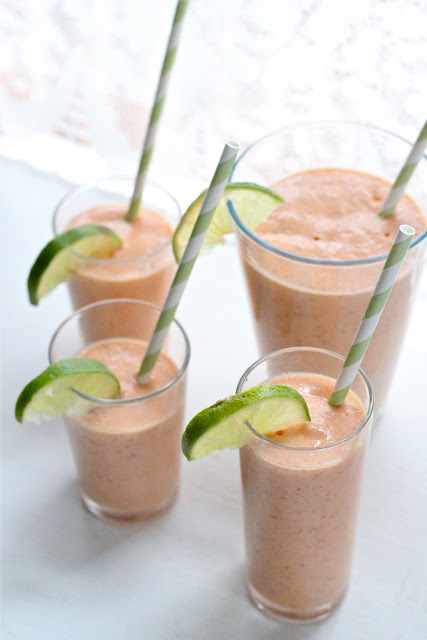 I just got back from the oriental market and found this extra large papayas. I haven't had papaya in a long time so I figured I buy a couple and use them for smoothies.
It turns out I also got tons of coconut milk so mixing the two was something that I really wanted to experiment with. I just love the coconut flavor so I knew this would be a great hit for me and my kids.
Smoothies are a great way to get the daily recommended value of fruits and veggies. If you have a tough time getting these into your diet this is the way to go. For this one you can also add fresh mangoes, pine apple and if you prefer instead of coconut milk you can do soy or almond milk.
The flax seed meal it is also optional in the smoothie but it does have great anti inflammatory properties as well as it decreases cholesterol so take advantage of it and add it in!!
Even though we do pretty good getting the necessary fruits and veggies I know I could do better so I am going to make an extra effort to have them everyday :-)
Enjoy!
Left picture is the one with all of the ingredients in the blender. Right picture right after blending :-)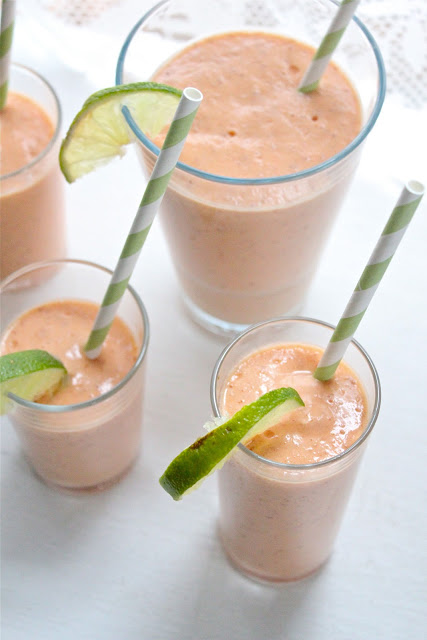 This papaya and coconut smoothie is really yummy so I hope you guys try it.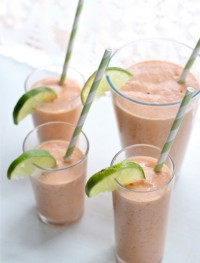 Papaya and coconut smoothie
Ingredients:
1 14oz can coconut milk
1 large fresh papaya, chopped and with no seeds
2-3 tablespoons honey
Juice of 1 lime
1/4 cup flax seed meal
1 cup Greek yogurt
2 cups ice
Directions:
Blend all the ingredients in a blender for 30 seconds to 1 minute and serve.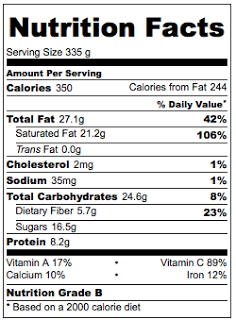 Nutrition facts based on 5 servings. This smoothie is high in manganese and vitamin C.