Panko Baked Chicken Nuggets
I have never bought chicken nuggets before and for sure I will never do. There are super easy to make and making your own is way. If you like chicken nuggets these Panko Baked Chicken Nuggets recipes is a great variation. My kids love them!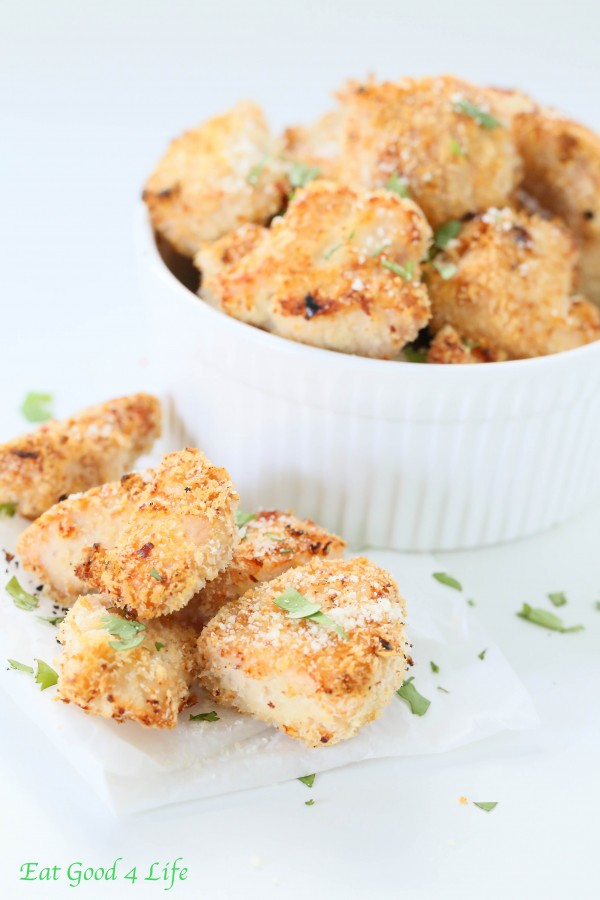 We all know how unhealthy chicken nuggets can be loaded with fake ingredients often times with artificial flavors, colorants and preservatives. These Panko Baked Chicken Nuggets recipe is a great variation which is simple and very easy. You don't even have to dip the chicken pieces into beaten eggs, just the panko mixture and bake away!
Chicken nuggets can be fried and breaded in many different ways making them even unhealthier, but this recipe is actually baked. This recipe is very popular in my household and my kids love them.
You could even freeze these Panko Baked Chicken Nuggets already breaded and then just bake an extra 2-4 minutes when ever you are ready to make them. They are a great healthier alternative to the conventional store bought.
You can season the breadcrumbs as you wish and use this breading mixture with a firm fish as well. I have done this before using tilapia and it works very well.
On another note,
on Friday I was able to tape for a Spanish TV station a program that I have been watching for a long time. It is called Madrileños por el mundo. It is a show in which people from Madrid that live around the world show case how they live in their current city. For me is NJ of course. Let me tell you how fun that was. It was exhausting but loads of fun.
Because I live in NJ I was able to show them many interesting cites. You will be able to see it in about a month. They also taped my family and my house so you will be able to see my kitchen and where the magic takes place. I will be sure to upload the video on my blog.
Anyhow, if you like chicken nuggets and normally buy them I suggest you start making them from scratch. They are super easy to make and much healthier for you.
Enjoy!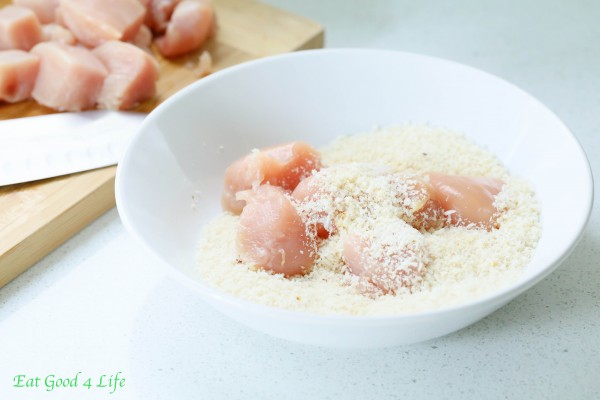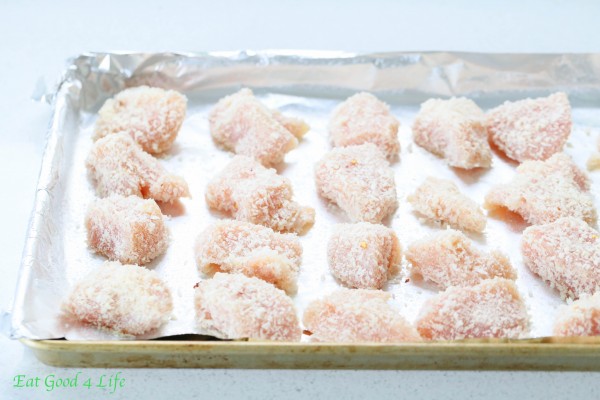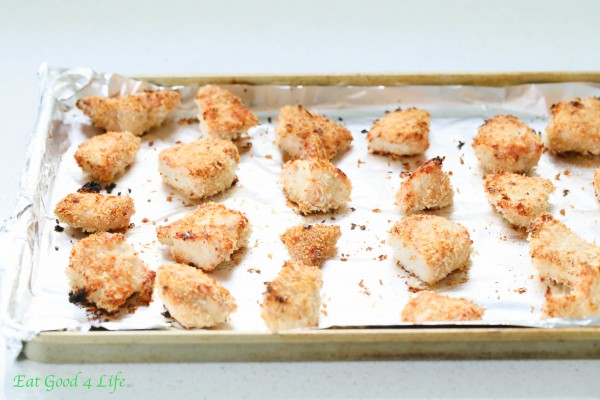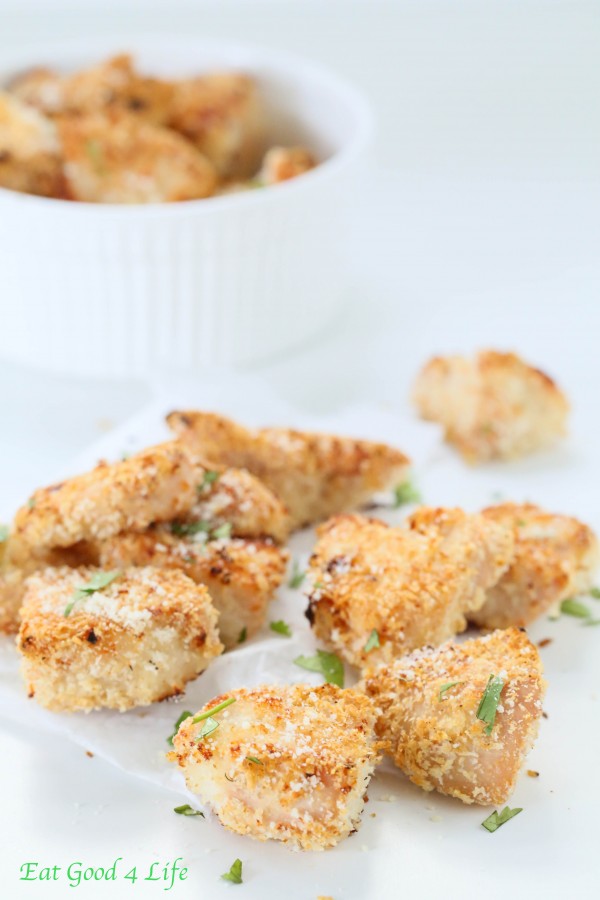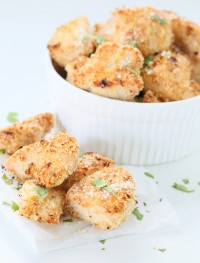 Baked chicken nuggets
Yield: 4 servings
Total Time: 25 minutes
Ingredients:
1 1/2 lb organic chicken breast, cut into cubes
2 cups panko breadcrumbs
1/4 cup Parmesan cheese
1 tsp garlic powder
1/2 tsp celtic salt
Directions:
Preheat oven to 375F. Line a square baking pan with foil paper and set aside.
Place the panko, parmesan, garlic powder and salt in a medium mixing bowl and combine.
Bread each chicken piece by coating it in the panko mixture and place in the baking pan. Bake for 8-10 minutes on each side.
For the last 2-4 minutes I put them under the broiler on high to brown a little bit.