Paneer Tikka Masala
This paneer tikka masala is just awesome. The flavors are out of this world and the recipe not only is healthy but extremely delicious as well as versatile.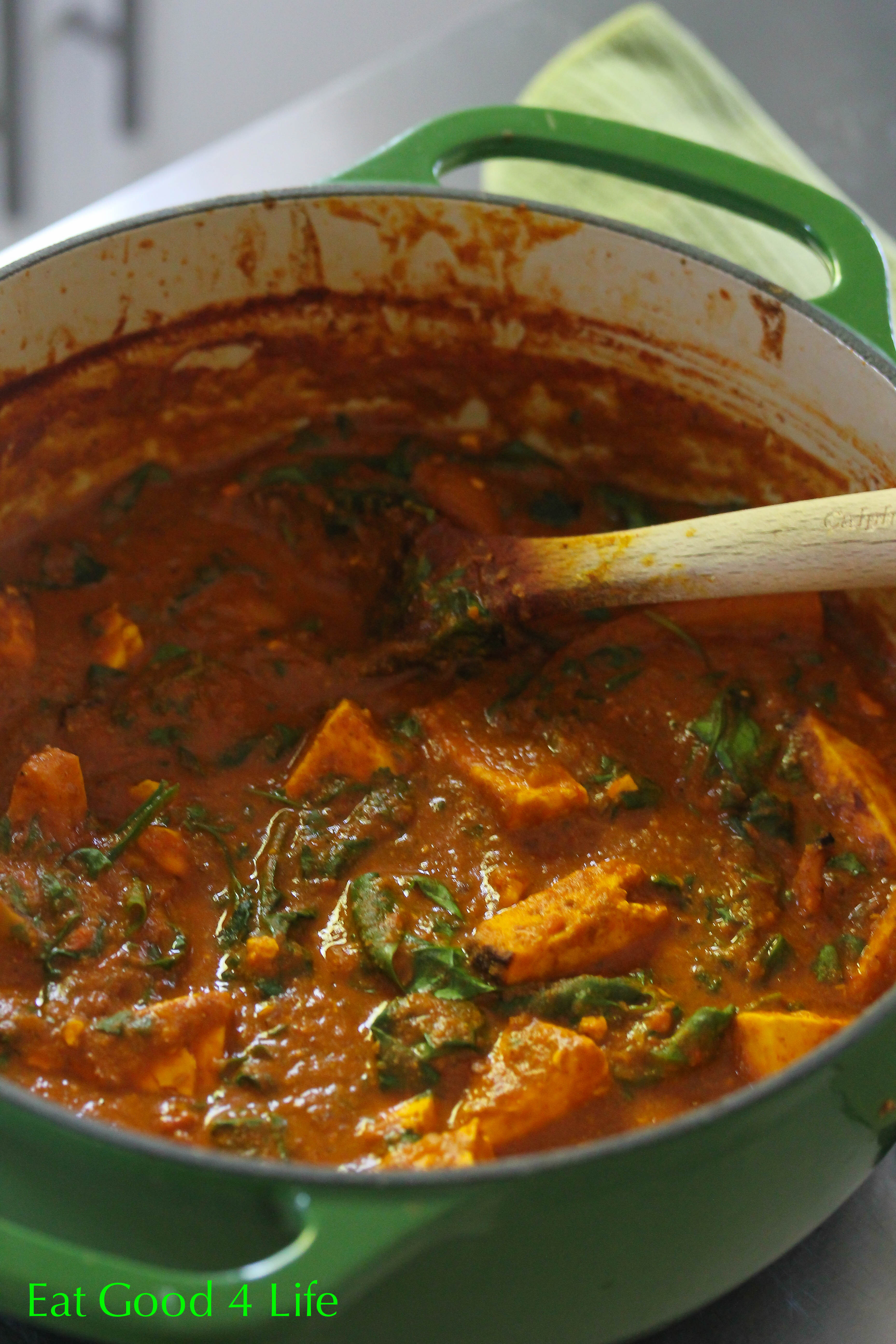 This is my first time making paneer tikka masala or tikka masala for that matter. I am not going to lie, this recipe was quite involved because you had to make the gravy first as well as marinate the paneer and veggies and then broil the mixture before cooking in the gravy.
An important points about my recipe:
1. I have skipped the marinate and broiling steps of this recipe but left the pictures for your viewing pleasure. The results of this panner tikka masala are sill good without this two steps so enjoy.
Since I made a lot of gravy, in my subsequent times making this paneer tikka masala, I skipped the broiling and marinating the paneer for a quicker version of it. It was still really good. I have tried both versions and each is perfectly delicious.
Now don't get on my case if I am not doing this recipe the traditional way.  I have adapted the method for making this Tikka masala quicker to save time.  This way when you are craving tikka masala it won't take as long. You are more than welcome to keep the traditional method though but for me this works best.
When you make the gravy keep in mind that it makes quite a bit. I used 4 mason jars and froze them for future use. It is so perfect, as I will be needing the gravy for future Tikka masala recipes.
You can make this dish with chicken, which is the more traditional way, or even just used an assortment of veggies. Either way, this recipe is fantastic so I hope you get to make it soon. Trust me, you won't be disappointed.
Enjoy!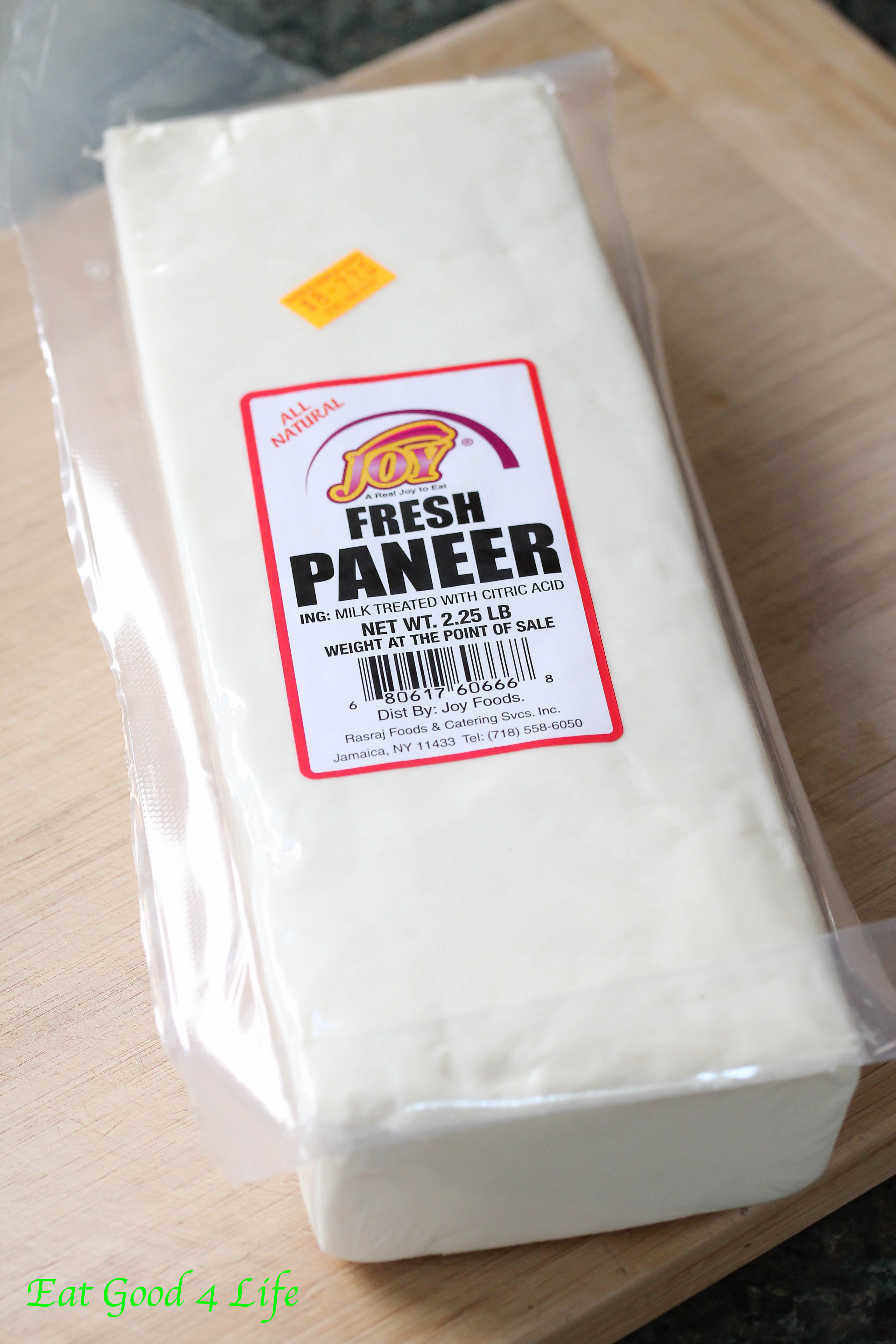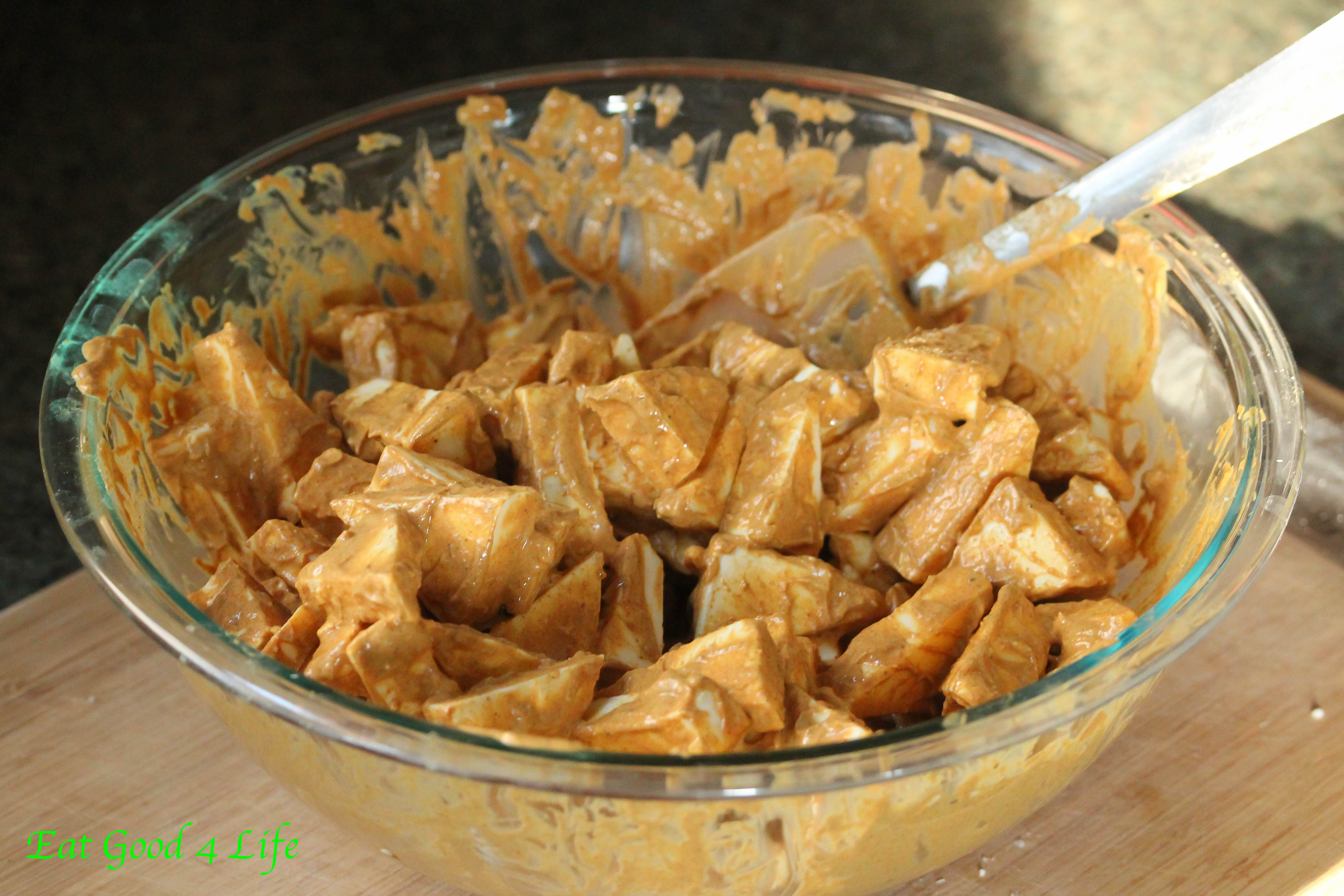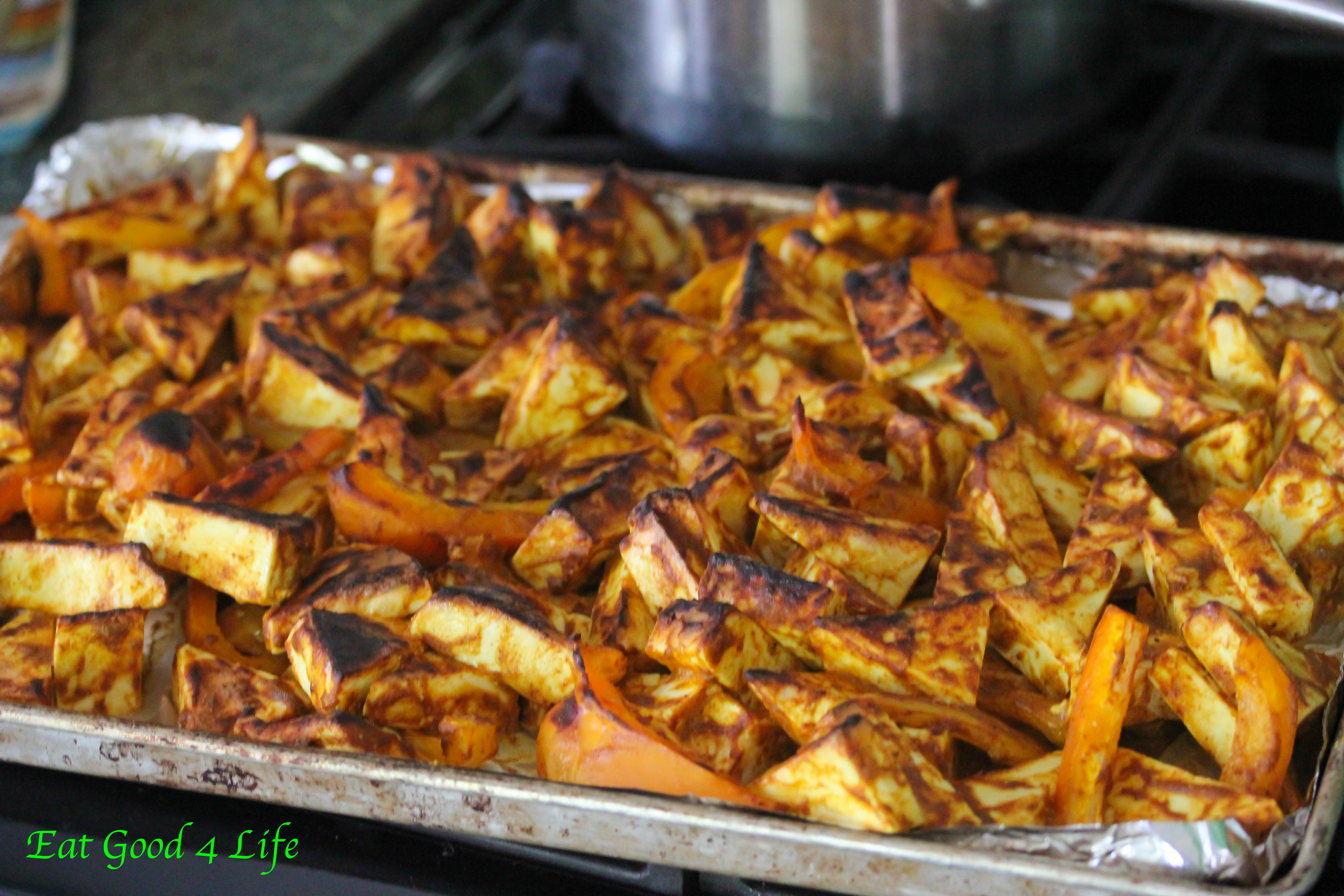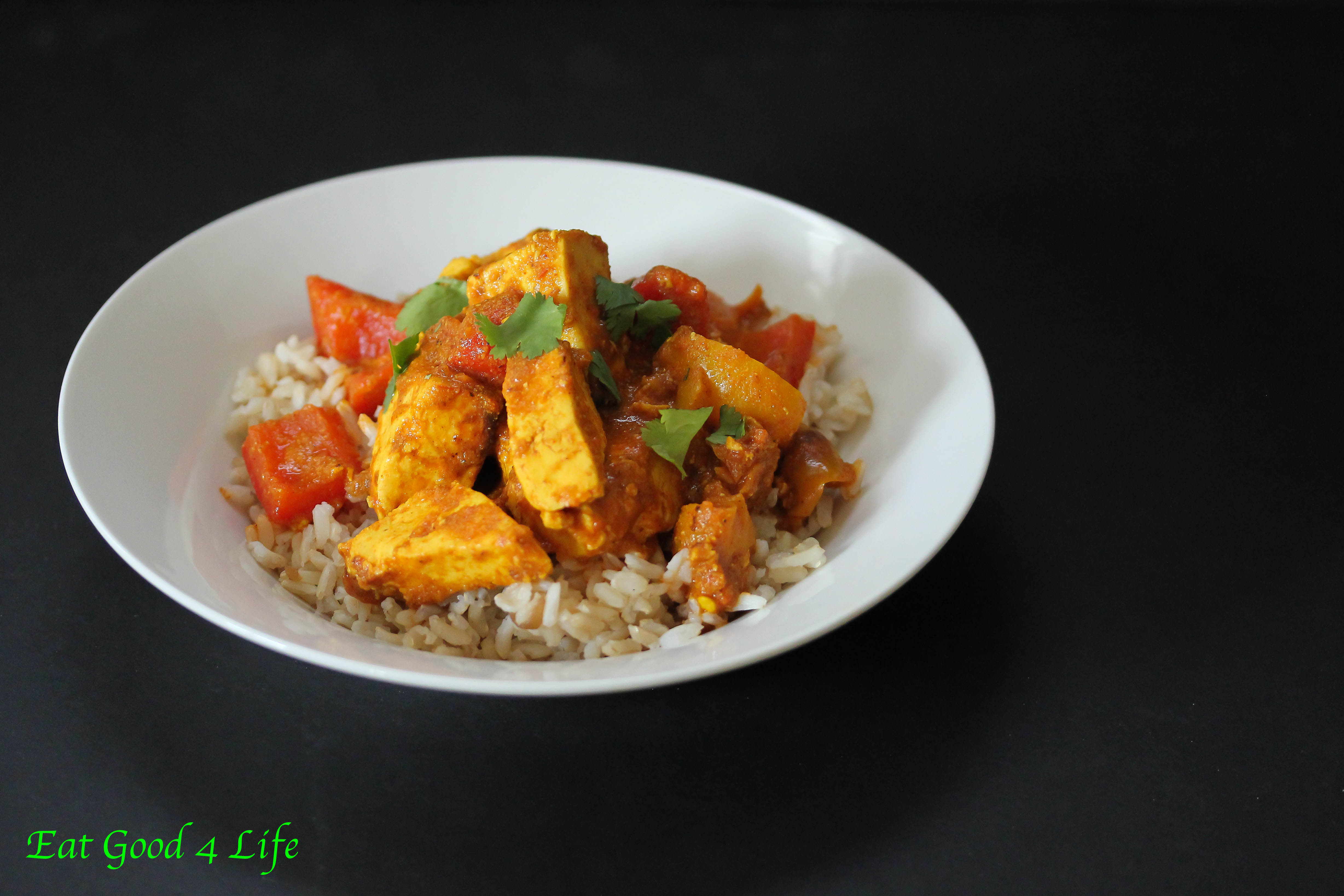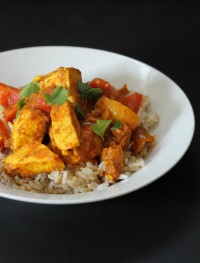 Paneer Tikka Masala
Yield: 6 servings
Total Time: 45 minutes 20 minutes after gravy is done
Ingredients:
For the gravy
4 medium to large onions, chopped
2 carrots, chopped
1 red bell pepper, chopped
4-5 large cloves of garlic, chopped
2 inch piece of fresh ginger, chopped
1 lb canned chopped tomatoes
2 cups water
3-4 tbsp olive oil
1 tsp celtic salt
Masala Mix
Curry
16 oz. package paneer, cut into cubes
2 red bell peppers, chopped into large chunks
1 tsp red chili powder, optional
3 cups curry gravy base, recipe above
1/3 cup almond milk, or any other milk
1 cup Greek plain yogurt
1/3 cup fresh coriander, chopped
1/2 tsp arrowroot powder, or cornstarch to prevent curdling
1 tsp celtic salt 
Directions:
For the gravy, place the oil in a 6 qt dutch oven over medium to low heat and add the marsala mix. Fry the spices stirring constantly until fragrant, about 1-2 minutes. Add the garlic and ginger and stir fry for 30 seconds or so. Add the onions, pepper and carrots and mix through with the spices. Let the veggies cook down for 3-5 minutes.
Add the chopped tomatoes and water. Bring the mixture to a boil, lower the temperature to low, cover and let it simmer for 30 minutes. After the 30 minutes, turn the heat off and with an emersion blender blend the mixture until you obtain a homogeneous sauce. Cool down and store leftover masala gravy in mason jars in your freezer.
In a medium mixing bowl add the yogurt, milk, celtic salt, red chili powder, arrowroot powder and combine. Add the 3 cups of the gravy and incorporate well. In a non-stick pan or a 3qt dutch oven place this mixture followed by the chopped paneer and pepper. Bring the mixture to a boil and lower the flame to medium low. Let the mixture cook for 15-20 minutes. Turn the flame off and sprinkle with the chopped coriander. Serve over brown rice.
NOTE: You will have leftover gravy. Use mason jars and freeze for future consumption. Once your gravy is done this recipes takes a lot less time to prepare that is why I make extra masala gravy.
Recipe paneer tikka masala adapted from here and gravy adapted from here