Orange Marmalade Muffins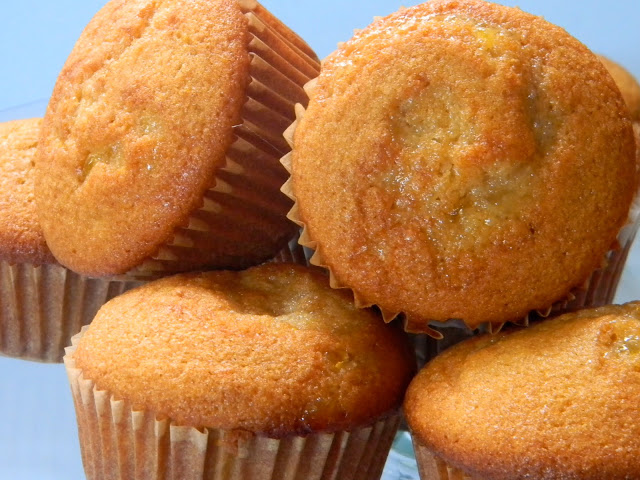 For this month and the next I think I will be making some muffins. I like the fact that muffins are easy to make and that they are really versatile. Pretty much you can make any combination that you like.
Muffins make the perfect grab and go kind of breakfast treat. Get it with a cup of coffee, and your are good to go. Pretty much this is what my husband does every time I make muffins and he has to go to work early in the morning.
The good part about these orange flavor muffins is that you can really make them any other flavor you would like. You can use any other type of marmalade or preserves and give it your own little touch.
Anyhow, here it is, the first muffin recipe in the blog. More to come :-)
Enjoy!!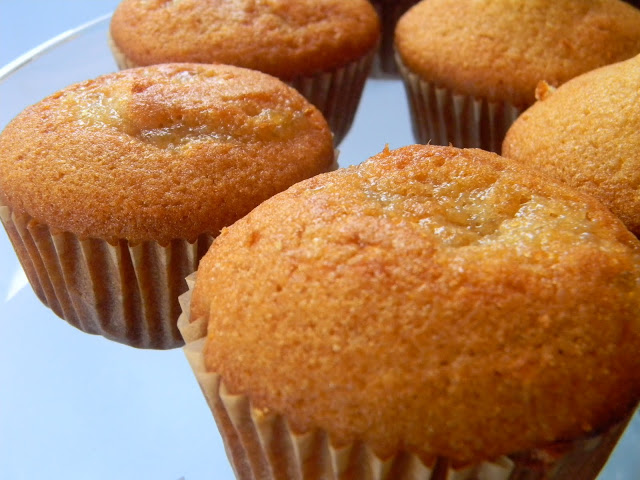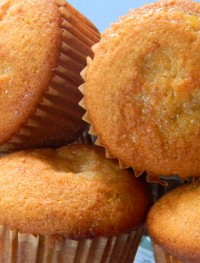 Orange Marmalade Muffins
Ingredients:
1/3 cup olive oil
1/2 cup soy milk + 2 tablespoons
1/2 cup unrefined sugar
2 eggs, I use organic
1 tablespoon orange zest, I used organic oranges
4 tablespoons orange liqueur, I used Cointreau you can also use real orange extract
2 cups whole wheat pastry flour
2 teaspoons of baking powder
1/2 teaspoon of baking soda
1/4 cup orange marmalade
Directions:
Preheat oven to 375F. Line muffin tin with paper cups. In a bowl mix oil, sugar, eggs, zest and liqueur. Add in flour, baking soda and baking powder and combine. Spoon about 2 tablespoons of batter into each cup.
Place 1 teaspoon of orange marmalade in the center and then top with another tablespoon or so of batter to cover the marmalade. Make sure you fill cups about 2/3 of the way.
Bake for 20-25 minutes or until tops are cracked.
TIP: I also put more marmalade on top of the muffins and swirl. You can also add chocolate chips, chopped nuts, drizzle with icing etc.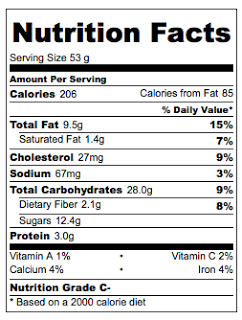 Nutrition facts calculated based on the recipe giving 12 muffins.