Orange Cranberry muffins with strudel topping
This post is brought to you by Glad. Freshness, wrapped up.
I have seen many cranberry muffin versions out there but not many with strudel cranberry topping. I made these Orange Cranberry muffins with strudel topping over the weekend and oh boy were they a joy to have for breakfast this morning with a big tall glass of milk.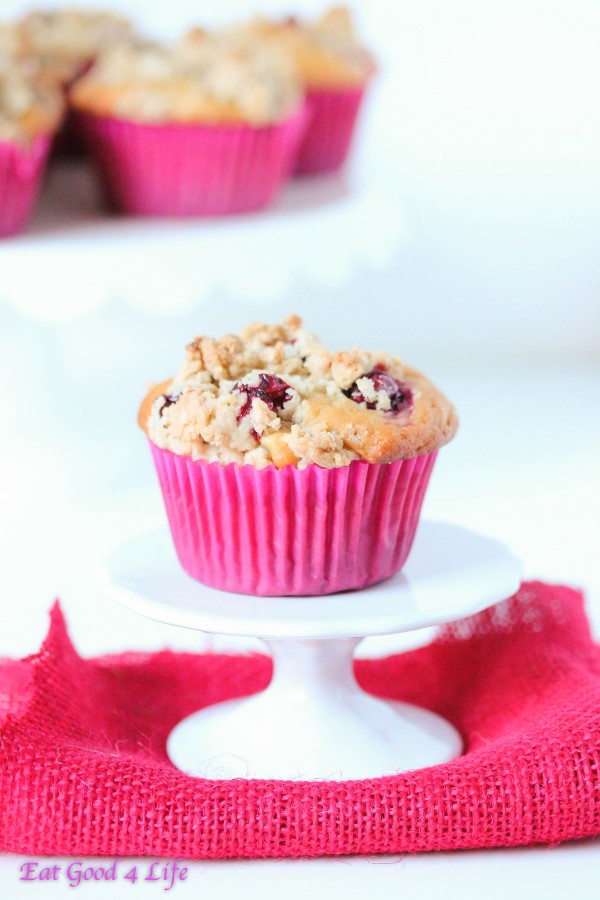 I haven't been baking lately but since I bought two pounds of organic cranberries the other day I figured I put them to use. Because it is also the holidays I wanted to experiment making something with cranberries since I will be taking some to family and friends for Thanksgiving.
In the next few days there is going to be plenty of baking and cooking. My family and friends are expecting me to bring several dishes since I am one of the people that cooks and bakes the most. I have several dishes planned ahead of time and these orange cranberry muffins with strudel topping is one of them.
The way I like to use Glad Press n' Seal is when storing food. Glad can help make your life in the kitchen easier: by prepping and protecting  Holiday food you can be ready to cook on the fly and also keep your food fresher, longer.
I have made these orange cranberry muffins with strudel topping over the weekend and individually wrapped them and froze them. Muffins are a great type of food in which you can freeze for up to a month, defrost and taste like it was baked right there and there. My friends and family won't be able to tell at all. I mean I don't plan on telling them that is for sure.
Glad Press n' Seal is also great to avoid food spoilage. By using this product you will prolong the time of your food before it goes bad. It is a great way to keep your food and drinks fresher longer. You can also use it for storing leftovers in the refrigerator, packing lunches for work or school, repackaging meats, fish, or poultry for the freezer, storing fresh fruits/vegetables and storing food in the cupboard. Glad Press n' Seal has many uses!
Has anyone decided what are they incorporating on their Thanksgiving menu? I am really excited to get cooking. I have a few tapas dishes I want to tackle. Nothing that is traditional but none the less I think my friends and family here will like them. I love get family get togethers and when it involves food even more.
Well I hope everyone is planning their menus and getting some dishes ready for the special day. I hope you like these muffin recipe. More to come tomorrow.
Enjoy!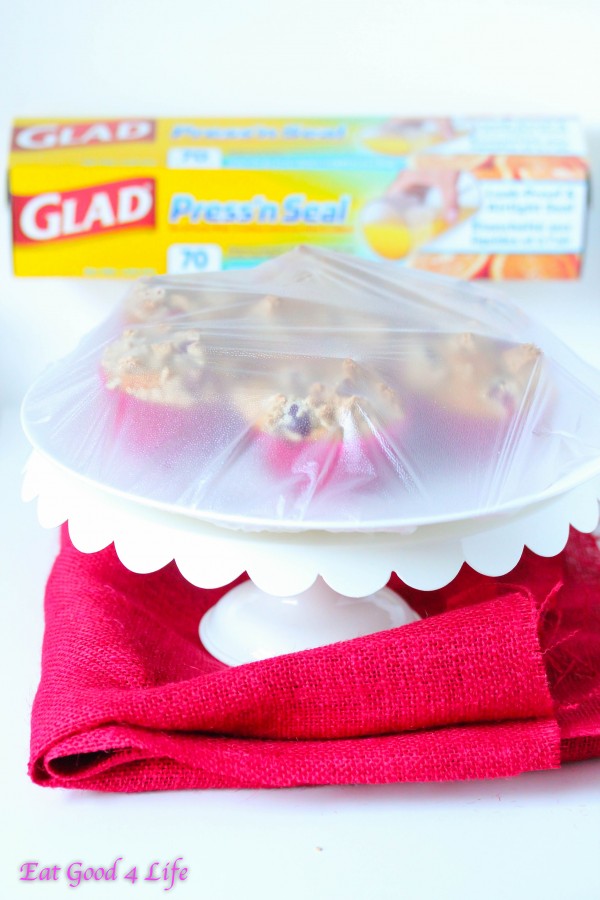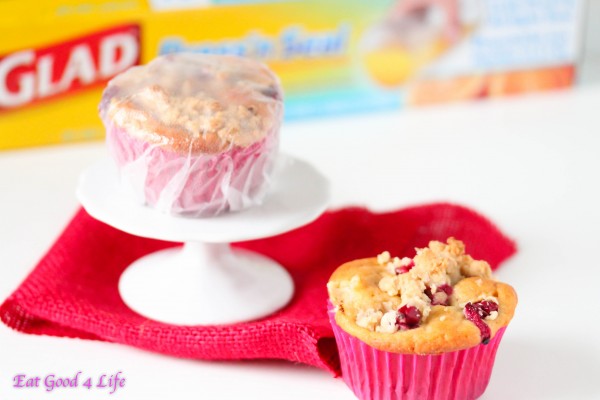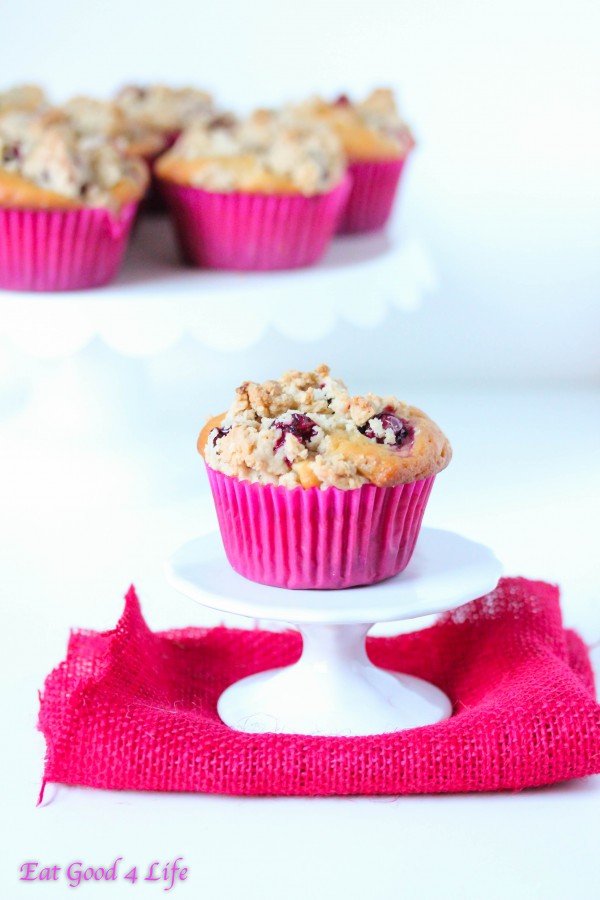 Disclaimer: This post is sponsored by Glad Press n' Seal. All opinions are my own. I speak from personal experience. The end :-) 
Glad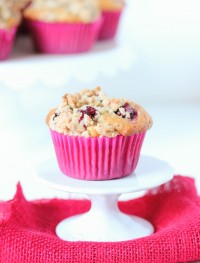 Orange Cranberry muffins with strudel topping
Yield: 12 muffins
Total Time: 45 minutes
Ingredients:
Streusel topping
1/2 cup brown rice flour, or whole wheat pastry flour
2 tbsp coconut oil, you can also use olive oil
3 tbsp maple syrup
1/4 cup rolled oats
1 tsp cinnamon powder
1/3 cup fresh cranberries
Directions:
Preheat oven to 350 F. Place muffin paper liners on a muffin pan and set aside.
In a bowl mix eggs, oil, juice, yogurt, extract and sugar. Add the flour, baking powder, cinnamon, cranberries and combine. With a large cookie scoop fill each muffin liner 3/4 of the way.
In another bowl combing strudel topping. Place over the muffin batter on each muffin.
Bake for about 20-30 minutes, or until a toothpick inserted in the center comes out clean. Remove the muffins from the baking pan and cool on a wire rack.