No bake protein bars
Have you tried to make your own protein bars or any bars for that matter? These no bake protein bars are terrific. I have not found a protein bar that I have liked especially given the fact that most are full of sugar.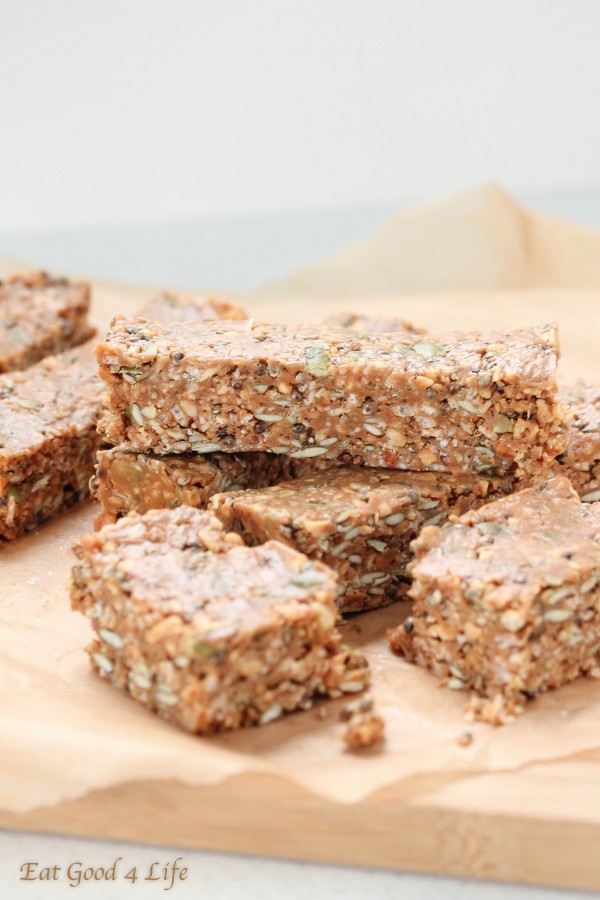 It is very easy to make your own protein bars. I think I am going to start doing them much more often. Store bought protein bars not only are expensive but most are full of sugar and have weird ingredients.
For this version I added hemp seeds. I got the ingredients from my friend's at Bob's Red Mill. I truly love all their products. I wish I lived closer to their factory so that I could visit! Maybe one day. They have a vast array of products and many are gluten free. I suggest you take a look a browse their many options.
These no bake protein bars are truly packed with goodness. I have started using hemp seeds a lot more lately. My husband loves them and these bars were one of his favorite bars ever. I actually had to tell him to stop eating them so the rest of us could get a taste. Really, I sometimes have to partition what I cook and bake. So annoying!
If you don't like peanut butter you can use any other butter of your choice. I sometimes use cashew butter which is equally good.
These no bake protein bars are great for on the go or as a snack. I actually pack these for my kids to school. They love them. Did I mention they are also gluten free and vegan?
Well if you haven't started making your own bars I strongly suggest you do. You will save loads of money, have more bars at your disposal and they will be way healthier than store bought.
I hope you like this recipe.
Enjoy!
Here you can see the ingredients prior to mixing. You can use a spatula which will take longer and some muscle strength or you can use a stand up mixer.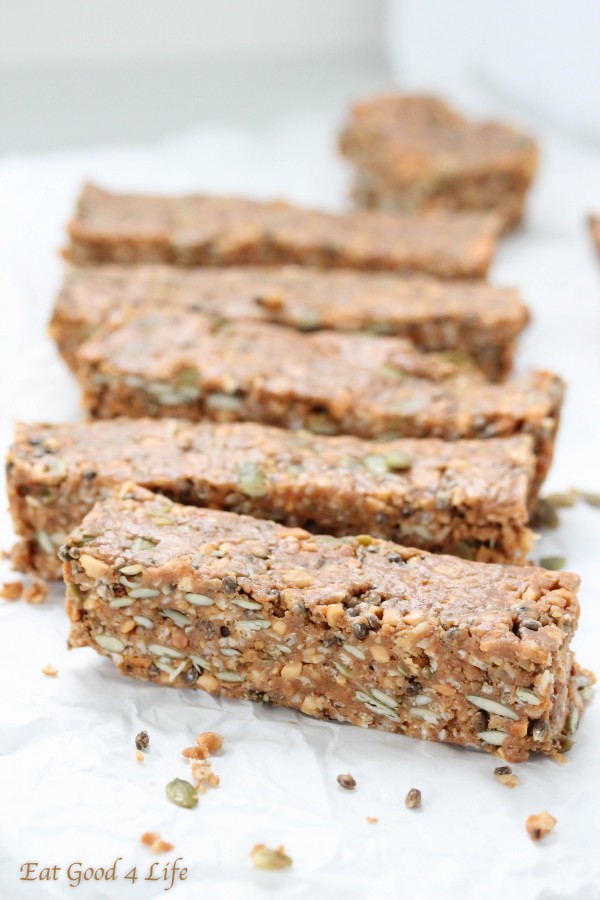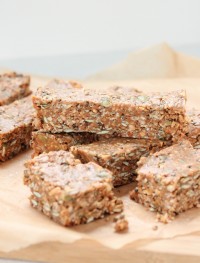 No bake protein bars
Yield: 8-10 bars
Total Time: 15 minutes
Ingredients:
Directions:
Line a 9 by 5 loaf baking pan with unbleached parchment paper and set aside.
In a stand up mixer or mixing bowl add all the ingredients and mix until combine. With a spatula, evenly press this mixture on the prepared baking pan and let it sit in the refrigerator for at least 3-4 hours until it sets. Cut into bars or squares.
Store in the refrigerator covered for up to 1 week.