No bake mini strawberry pies – Gluten free + Vegan
Ladies and gentlemen, I present to you these amazing no bake mini strawberry pies, no bake mini strawberry pies – Gluten free + Vegan. They are just plain sensational. Perfect as a dessert treat for father's day.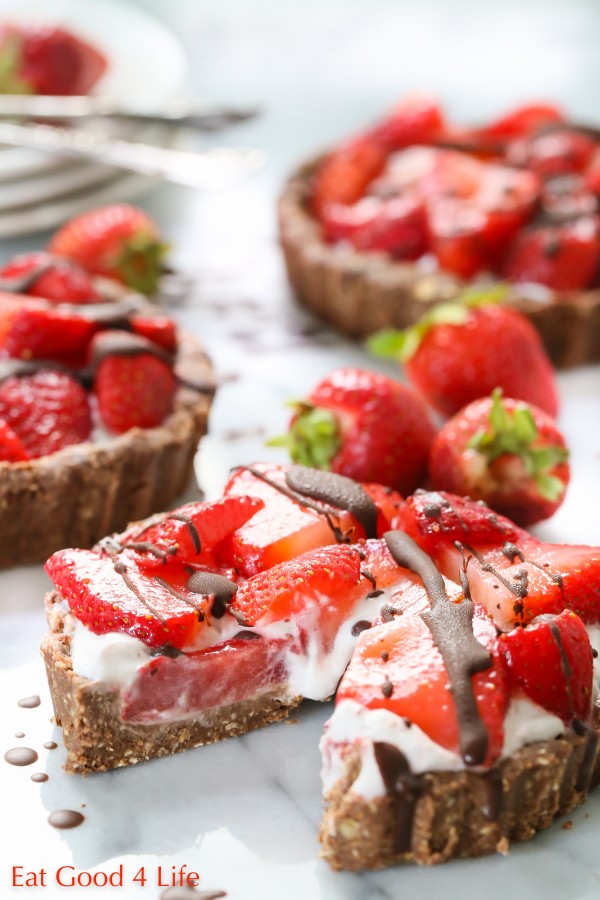 As mentioned before, I have been trying to avoid using the oven for baking lately. Since the weather is warm already I really don't feel like using the oven, and after my brand new central air broke twice in the past 3 weeks, well, I think leaving the oven off to prevent from my house to get even warmer sounds like a good idea.
To make these no bake mini strawberry pies I used my mini tart pans that I haven't used in for ever. The recipe actually makes 4 tarts so plenty to go around for a family of 4.
To sweetened the strawberry pies I used Truvía® Spoonable, which is a convenient, zero-calorie way to sweeten anything. You can use between 1 to 2 tablespoons depending how sweet you want the  filling. It is the equivalent of 1/4 cup to 1/3 cup of regular sweetener but you can learn more by visiting Truvia®.
On another note, we are actually off for Spain today and I can't tell you enough how excited I am. I will still blog and post recipes while there, but the frequency want be as much. I am sure I am going to have a busy time visiting friends and family and eating my way through that. So excited…
Well, I leave you with this sensational no bake mini strawberry pies that I hope you get to try soon. They are truly sensational and easy to make to say the least. No bake, gluten-free and vegan. I think the perfect dessert for fathers day!
Enjoy!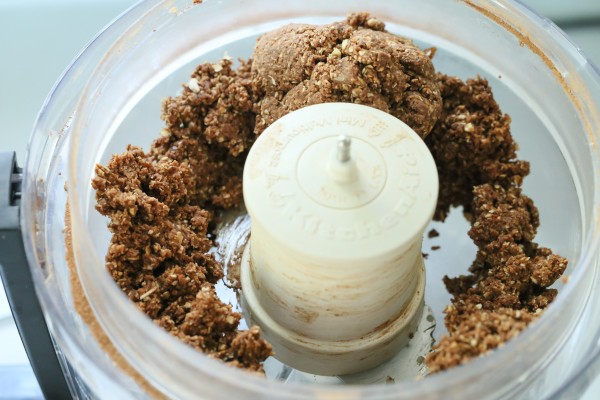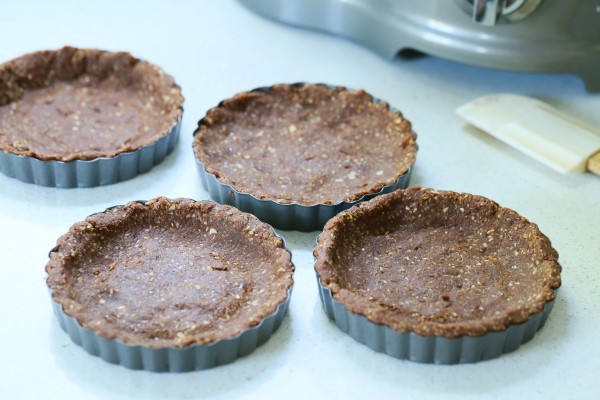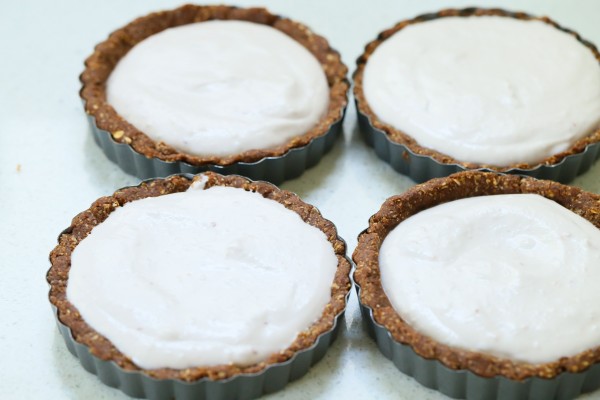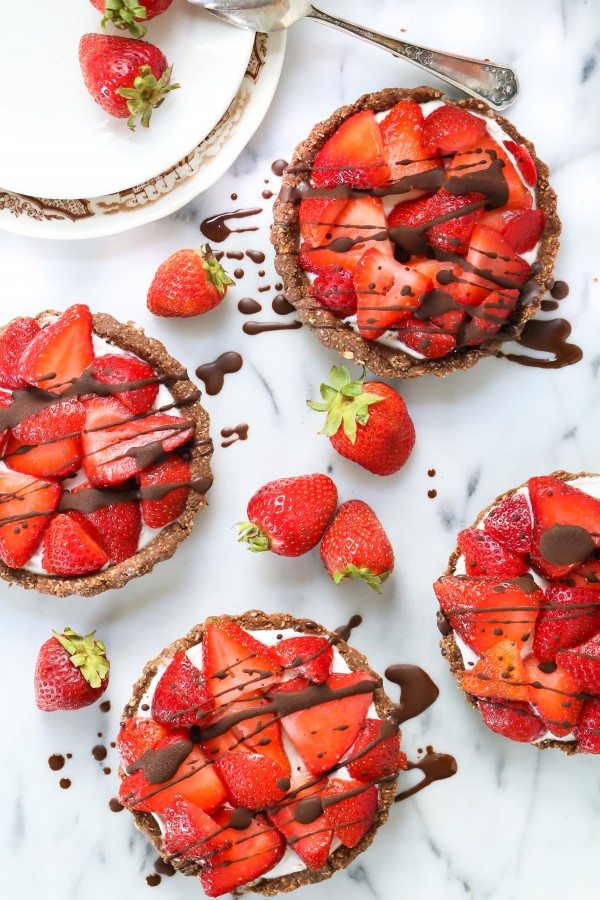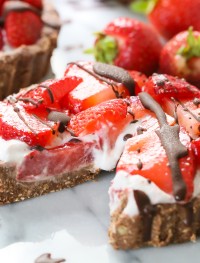 No bake mini strawberry pies - Gluten free + Vegan
Yield: 4-5 mini tarts
Total Time: 25 minutes
Ingredients:
Crust
Filling
14 oz coconut cream
1/4 cup strawberry preserves
1-2 tbs Truvia spoonable, or 3 tbs maple syrup
Topping
Directions:
For the crust, in a food processor add all the crust ingredients and pulse until the mixture comes together. Divide the mixture onto 4-5 mini tarts and press down all the way to the edges and up the side of the molds.
For the filling, in a medium mixing bowl add the ingredients and combine. I do this with a wire whisk. Pour the filling over the prepared mini tarts and place in the freezer for about 1 hour.
For the topping, in a safe microwave dish place the chocolate chips and coconut oil and melt in the microwave at 30 seconds intervals stirring in between.
Take the mini pies out of the freezer and arrange the sliced strawberries over the pies. Drizzle with the melted chocolate.
Keep in the fridge until ready to serve.