No bake mini raspberry cheesecakes for a virtual baby shower
I love these No bake mini raspberry cheesecakes. They are no bake, better for you and really easy to put together.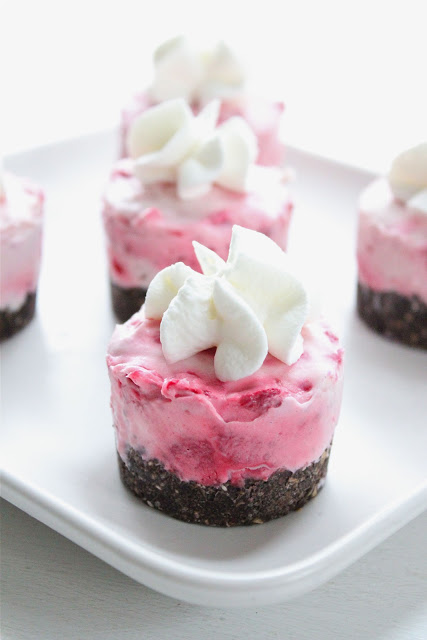 These  the raspberry cheesecakes I got to make for Caroline's baby shower from Chocolate and carrots. She is the nicest girl in the world and she is about to have her first child. Just a few more weeks!!
These may not be the healthiest mini raspberry cheesecakes out there but it sure it is delicious :-) I figured I make a sort of regular version for this especial occasion and then later I can concentrate myself in making it slightly healthier although I think this one is pretty good the way it is!! It got a B nutrition facts rating :-)
I have previously made this No bake peanut butter cheesecake that was truly a success and was also divine. I really wouldn't know which cheesecake to pick, they are both very different in flavor. Either one is good.
You may go ahead and look in the bottom of the post for the remainder of the goodies the other bloggers got to make as well.
I wish we could have done this physically and been able to meet everyone so I could have been able to try and eat everything!! Maybe one day :-)
Enjoy!!
 You can make these cheesecakes on a bigger cake pan if you like. I would suggest doubling the ingredients though. I also freeze the mini cheesecakes for about 30 minutes to 1 hour before unmolding them so that I can get a cleaner cheesecake look!!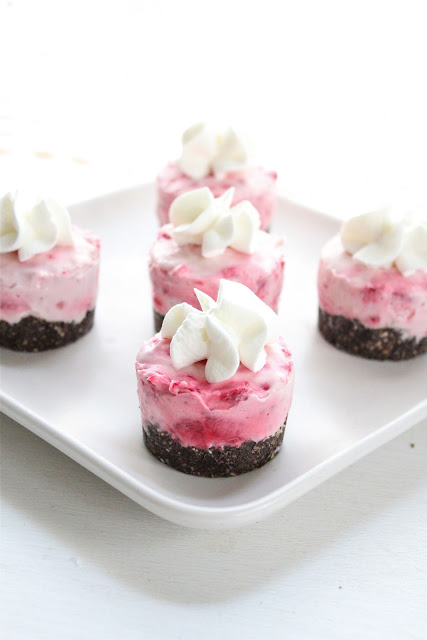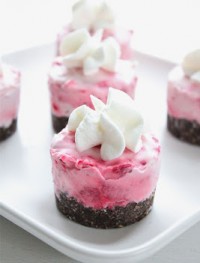 No bake mini raspberry cheesecakes for a virtual baby shower
Yield: 8-10 min cakes
Total Time: 25 minutes
Ingredients:
1/2 cup maple syrup
1 tablespoon Agar powder, or gelatin
1/4 cup hot water
8 oz low fat cream cheese
1/4 cup heavy cream
10 oz organic frozen raspberries, thawed
Crust
1/3 cup oats, gluten free
1 tablespoon chia seeds
8 graham crackers, gluten free
1/4 cup coconut oil, melted
1 tbsp almond milk
1 tbsp dark cocoa powder
Directions:
In a food processor pulverized the oats and graham crackers. Transfer to a mixing bowl and add in the cocoa powder and chia seeds. Incorporate the melted butter and soy milk and combine. Press mixture down onto the mini cheese cake pan molds with removable bottom.
In a mixing bowl mix heavy cream, maple syrup, and cream cheese. In another bowl dissolve the agar powder (or gelatin) in 1/4 cup hot water and add to the cream cheese mixture. Incorporate well. Carefully fold in the raspberries.
Divide filing among the cheesecake molds and refrigerate over night. Place in the freezer 1 hour before serving to ensure a well set up cheesecake.
Decorate as desired.
NOTE: If you like to use fresh raspberries just mash up a bit with a fork before folding into the mixture so that you get the bleeding effect.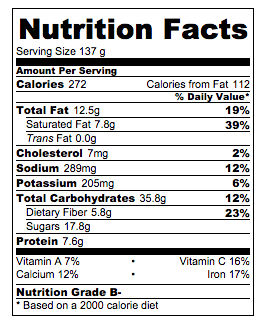 Nutrition facts calculated based on the recipe giving 8 mini cheesecakes.
Drinks:
Savory:
Desserts: