No bake lime cheesecakes
Today, after a full week of not documenting any recipes , I was able to make my first dessert, no bake lime cheesecakes. It is not often that I take a few days off from blogging and taking pictures but I really needed a small brake. I think there will be more to come, especially after I start school next week!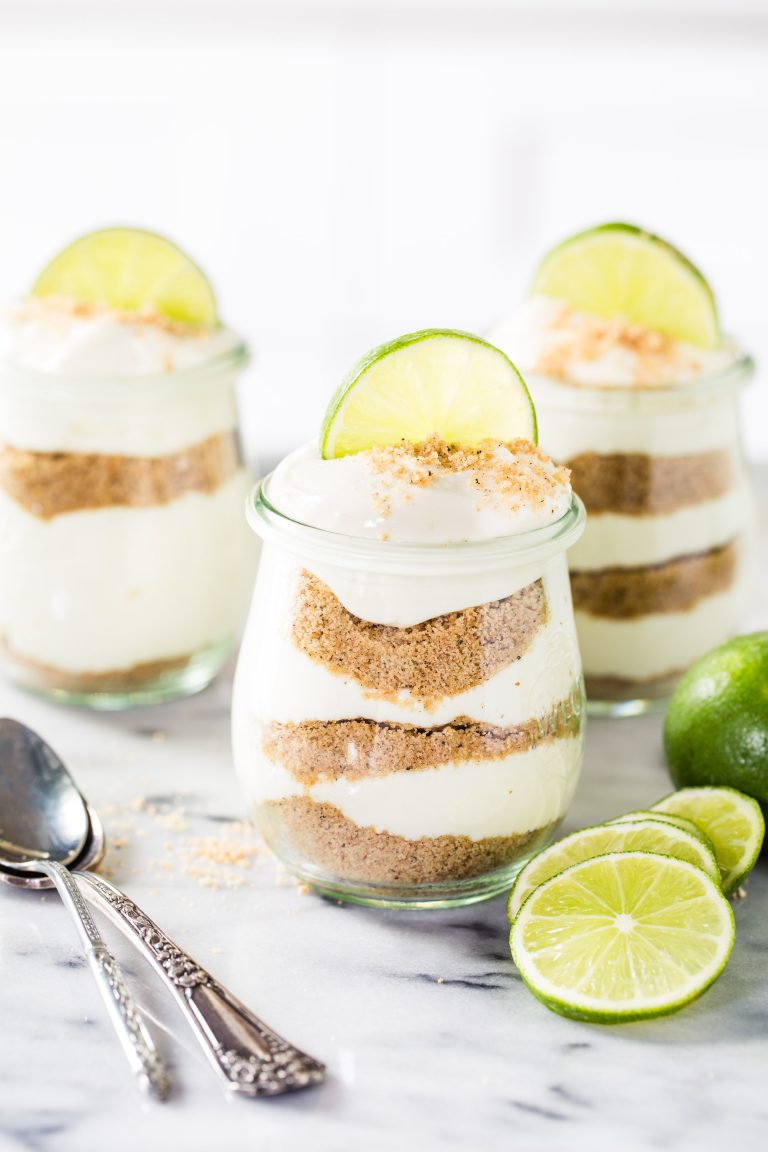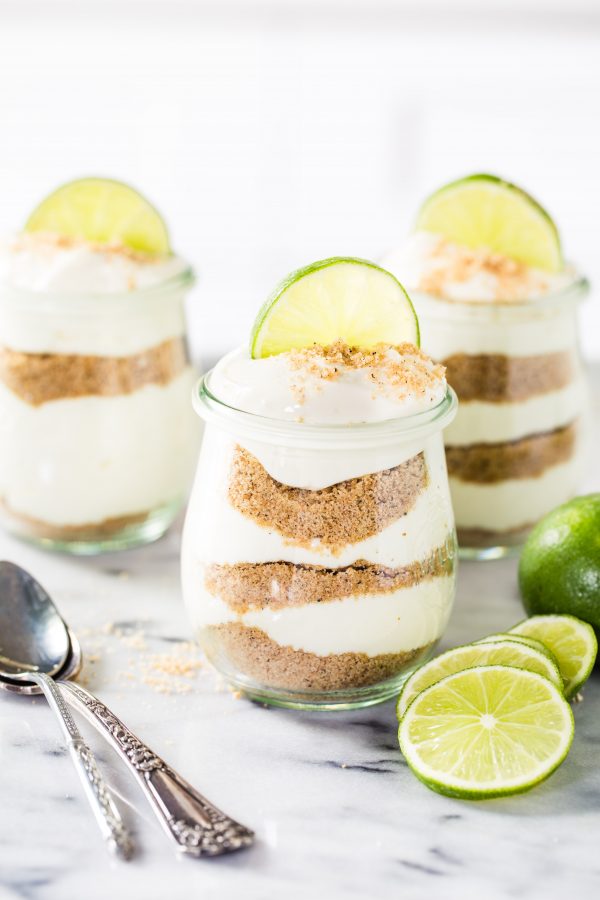 Anyways, these individual no bake lime cheesecakes where just plain sensational. Since the weather is getting warmer I am trying to avoid turning on the oven and sticking with no bake desserts and things of that nature.
It also saves me time since normally desserts that need to be baked require more time.
As I was making these no bake lime cheesecakes, of course, I was tasting the mixture. I couldn't help but to think of other flavors that would go great with this ingredient combo. I don't know exactly which flavors would be good next time but I am thinking that any type of berry together with vanilla may probably be great. Do you happen to have any other flavor combo ideas? If you do, please share.
I just remembered that yesterday was cinco de Mayo and this recipe would have been indicative of that holiday given the flavor. Oh well, maybe I should have posted the recipe yesterday instead but never the less, I don't think you need the excuse of that especial day to make these cheesecakes.
For these no bake lime cheesecakes I sweetened the batter with Truvia's new product, Truvia Nectar. I must say I am in love. The flavor is more subtle than using straight honey so I think it blends really well with the lime flavor and cream cheese mixture.
I am planning of making more desserts with their new product, especially for my diabetic friends, so stay tuned.
Well I hope that you like these individual no bake lime cheesecakes. You can keep them in the fridge for up to 5 days. These are extremely refreshing and light to the palate so I hope you get to try them soon.
Enjoy!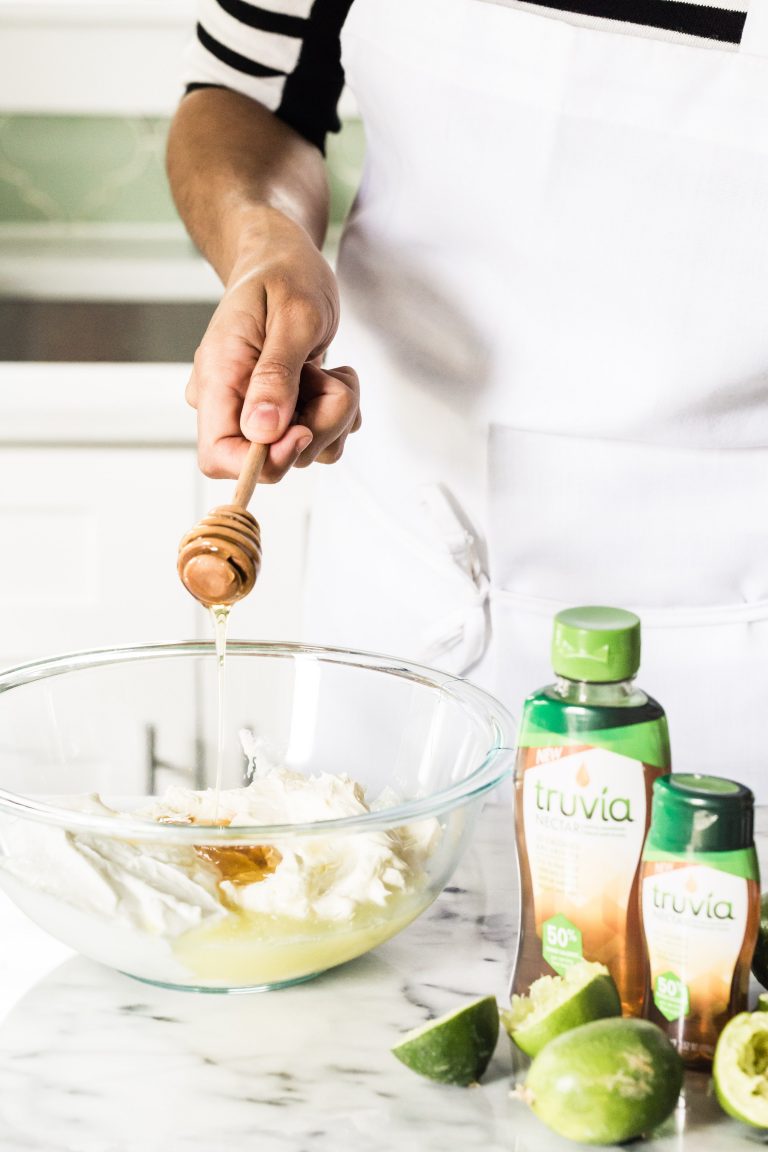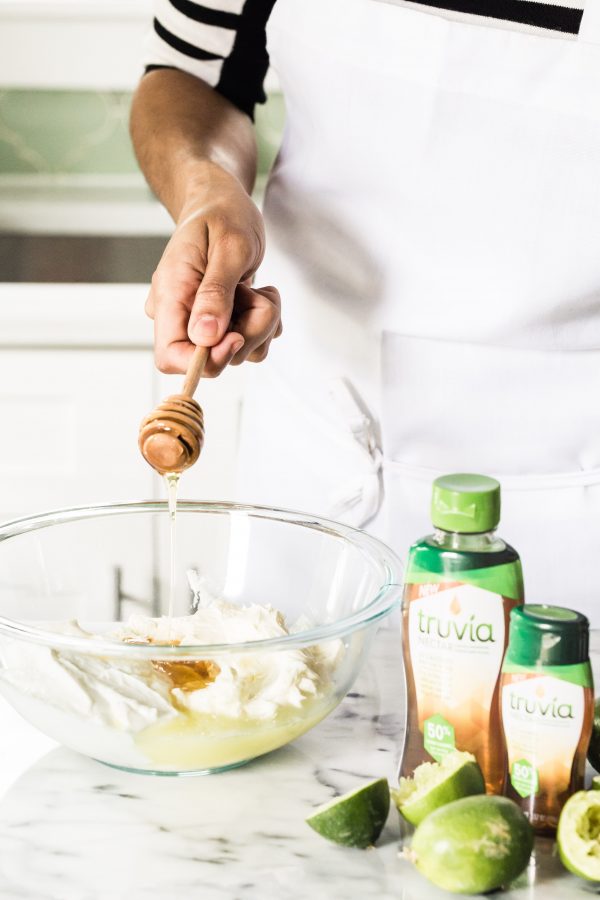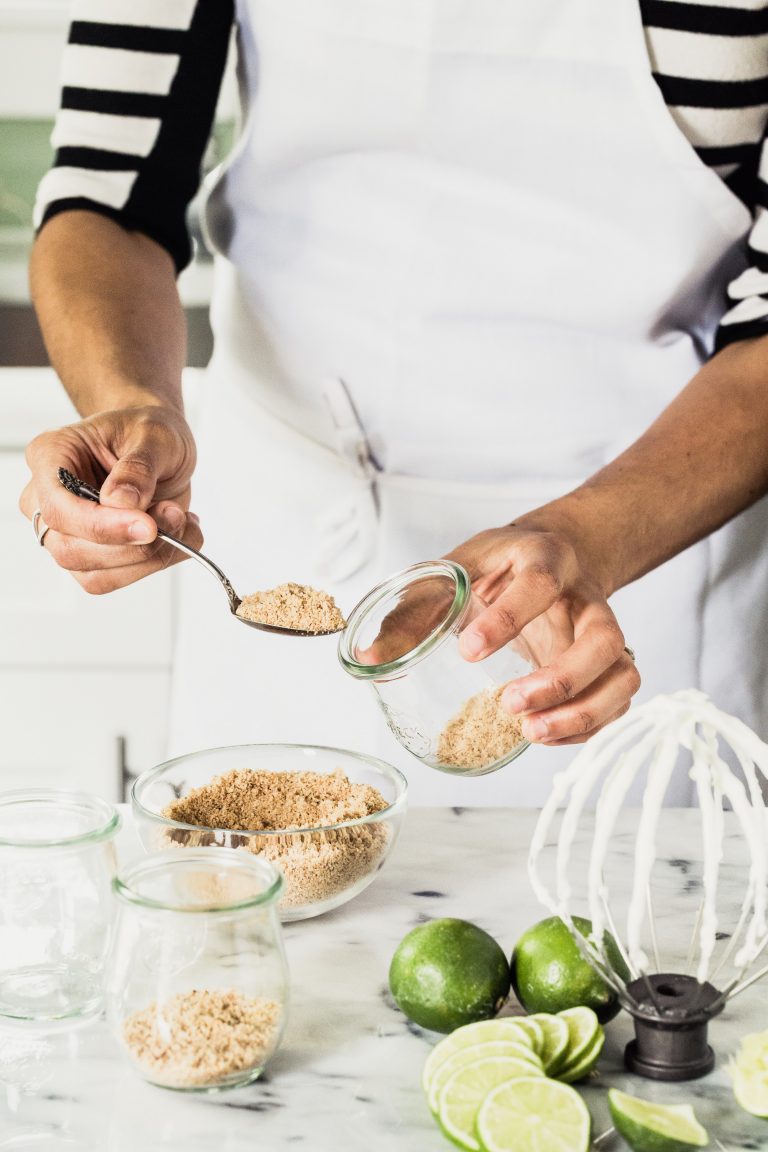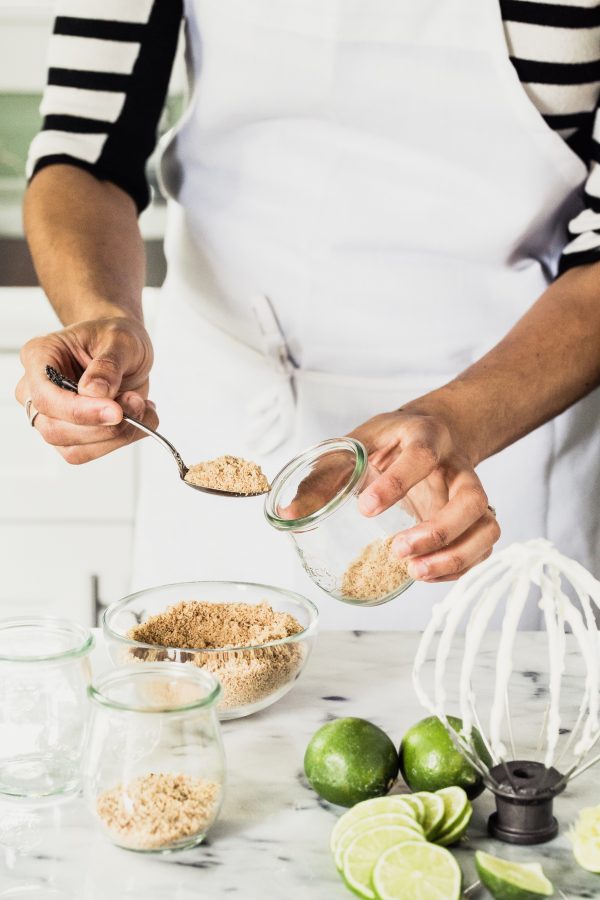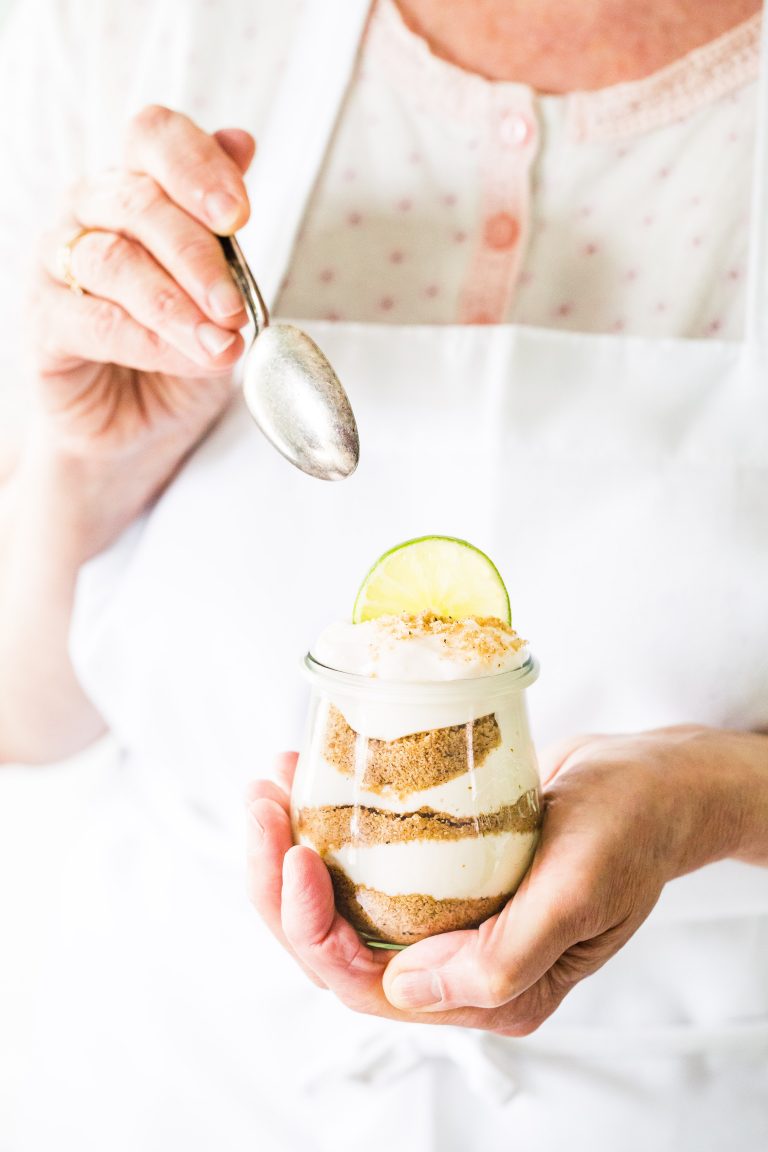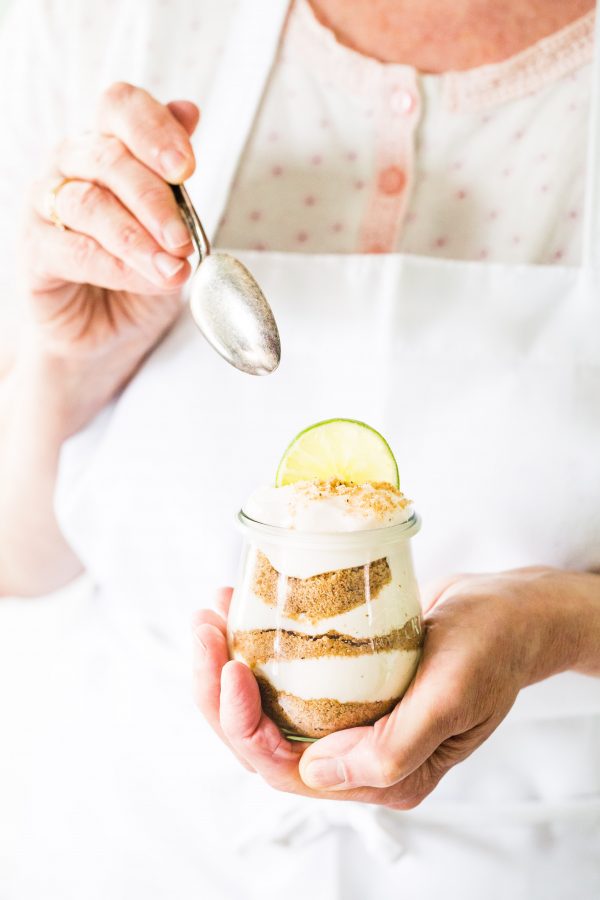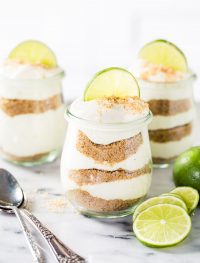 No bake lime cheesecakes
Yield: 6 servings
Total Time: 30 minutes
Ingredients:
16 oz low fat cream cheese, room temperature
2 cups Greek yogurt
1/3 cup Truvia Nectar, or honey
6 limes, juice
Directions:
Place graham crackers in your food processor and pulse until they pulverize.
In your stand mixer, add the cream cheese, Greek yogurt, lime juice and nectar. Combine until you obtain a smooth mixture. About 30 seconds to 1 minute.
To assemble the cheesecakes, obtain small glass jars and layer graham crackers followed by the cream cheese mixture repeating layers as desired. No specific science to it, just as you wish.
Keep refrigerated for up to 5 days.