Gluten free No bake dark chocolate and coconut bars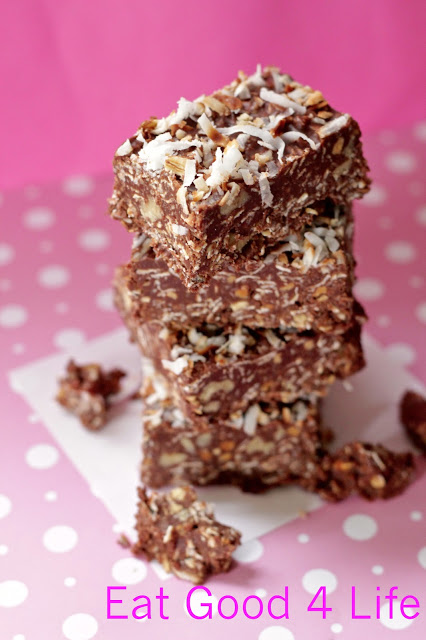 Ok my fellow friends, what can I say about these beauties? Plain and simple, you just need these chocolate and coconut bars in your life. These bars are out of this world. On top of that they are no bake and super easy to put together.

I think I am going to be making these for time to come and I thought it was urgent for me to share and post these chocolate bars ASAP.
I have been looking for some no bake quick fix desserts for when we go away to our mountain condo, and these for sure fit the bill. Now I have a mini collection of some sensational no bake recipes that actually involve chocolate :-) I am a happy girl!!

By the way, if any of my readers is interested in staying in our condo on the Appalachian mountains in TN let me know. It is brand new and we are renting it per day :-) Here is the link It looks better though becuase we have made some changes to it. You will be able to see the new pictures in about 3 weeks.
Anyhow, there is not much I can elaborate on these chocolate bars. Just make sure you keep them in the fridge because with the coconut oil at room temperature they tend to get a bit soft. If you like them soft there is nothing wrong with that. I prefer them a bit more consistent to the touch so I keep them in the fridge.
Go and make these bars quick. Trust me, your family will love you for it!!
These chocolate and coconut bars are out of this world so I hope you get to try them soon!!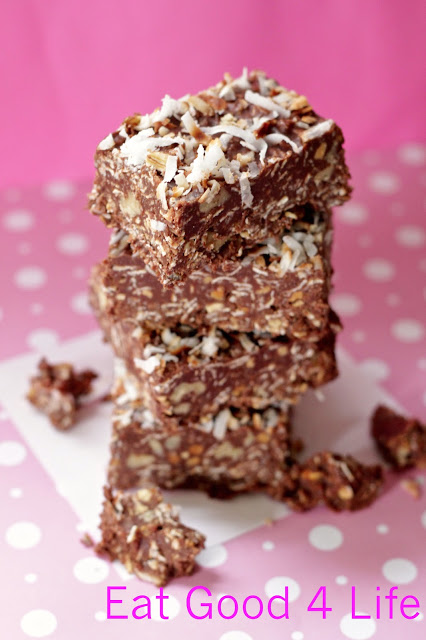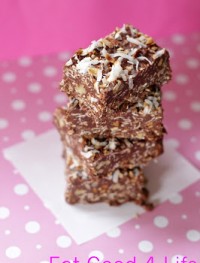 No bake dark chocolate and coconut bars
Ingredients:
1 cup peanut butter
1/2 cup honey
1/2 cup unrefined coconut oil (unrefined is important here for the coconut flavor)
2 cups gluten free rolled oats (not instant oats)
1 cup shredded coconut
1/2 cup chopped pecans
1 1/4 cups dark or semi-sweet chocolate chips
1/4 cup flax seed meal
1/3 cup toasted coconut for topping (optional)
Directions:
Melt the peanut butter, honey and coconut oil in a medium size saucepan over medium-low heat. Stir frequently as the mixture melts. When it has melted, add the chocolate chips and keep stirring until they have melted. About a minute or so.
Remove from the heat and stir in the remaining ingredients. Stir until the ingredients are well combined.
Pour into an 8x8 pan. Top with toasted coconut. Refrigerate until the chocolate hardens, at least 3-4 hours, and slice into 1"-2" square pieces.
Store in the refrigerator.
Adapted from barefeet in the kitchen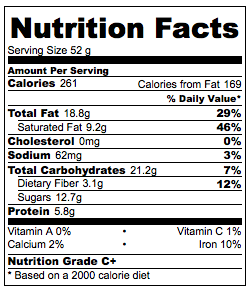 Nutrition facts calculated based on the recipe giving 20 bars.