New and improved coconut and pineapple cake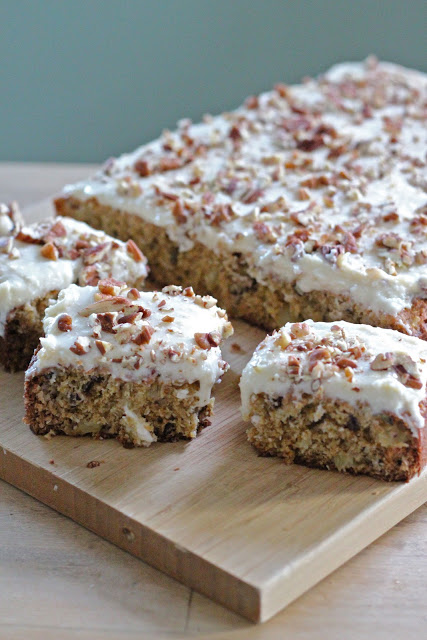 I went to one of the cake recipes I made when I first started the blog, my coconut and pineapple cake that I like so much. I went ahead and gave it a minor health adjustment….I decreased the sugar content plus baked it in a different baking pan. Much better!!
While this one is an ultimate quick, healthier, and easy cake, it does not taste healthy at all. I baked the cake in a 9×13 cake pan which I liked it way better than baking the cake on a 9 inch springform pan.
I have been wanting to experiment with the frosting to make it healthier as well. I think I may try making it with tofu…..I know it sounds sort of disgusting doesn't it? but I will try it and if it is any good I will let you know….I will keep my fingers crossed. I have experimented with it with many other dishes and I found it to be good thus far so will see how this one goes with the frosting :-)
Anyhow, I hope you make this cake. It is for sure a winner. Super easy, tasty, and much healthier than other versions out there. If you try it let me know….
Enjoy!!
Pictures depict right before and after baking. Not bad :-)
Here you can see the end result. It was really good. Like I said, you can add more powdered sugar to the frosting to make it thicker but with 1 and 1/2 cups I thought it was plenty!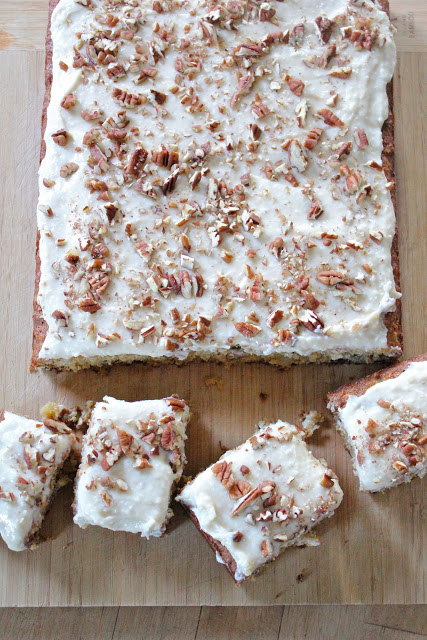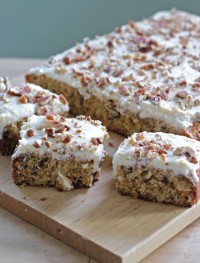 New and improved coconut and pineapple cake
Ingredients:
CAKE
2 cups whole wheat pastry flour
3/4 cup unrefined sugar
1 20 oz can of crushed pineapples with it's own juice
2 teaspoons baking soda
1 teaspoon baking powder
1/2 cup of unsweetened shredded coconut
1 cup chopped walnuts or pecans
2 eggs
1 tablespoon of coconut extract, I am sure you could also use coconut liquor or even vanilla extract
FROSTING
1 1/2 packages of 1/3 less fat cream cheese at room temperature
1 1/2 cups of powdered sugar ( you can use more if you like for the frosting to be thicker)
1 tablespoon coconut extract
1/2 cup unsweetened shredded coconut (optional)
Directions:
Preheat oven to 350 F. Greased and flour a 9 x13 square baking pan and set aside.
In a bowl mix pineapple with juice, sugar, extract and eggs. Add shredded coconut and combine. Add flour, baking powder and baking soda. Add chopped walnuts and bake for 30-40 minutes or until a cake tester comes out clean.
Cool in pan for about 20 minutes and remove from pan to cool on a wire rack before frosting.
For the frosting, in a bowl with of an electric mixer comine all of the ingredients. Frost cake and decorate with chopped pecans.You may add more sugar if you want the icing to be thicker.
I keep left over cake in a cake container in the fridge.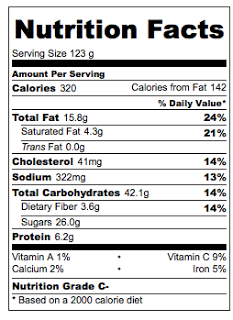 Nutrition facts calculated based on the recipe giving 14 servings.