Mussels Marinara
"This post was written by me through an activation with HireInfluence on behalf of the Mussel Industry Council. Although I received compensation for participating in the campaign, all thoughts and opinions are my own."
I have grown up in Spain eating seafood.  One of my favorite things to eat while eating seafood has always been mussels. Mussels are very versatile and there are many ways in which you can prepared them. Often times I like to use them with pasta. This mussels Marinara recipe was easy and quick to put together. If you are like me and like healthy, comforting food you will love this recipe.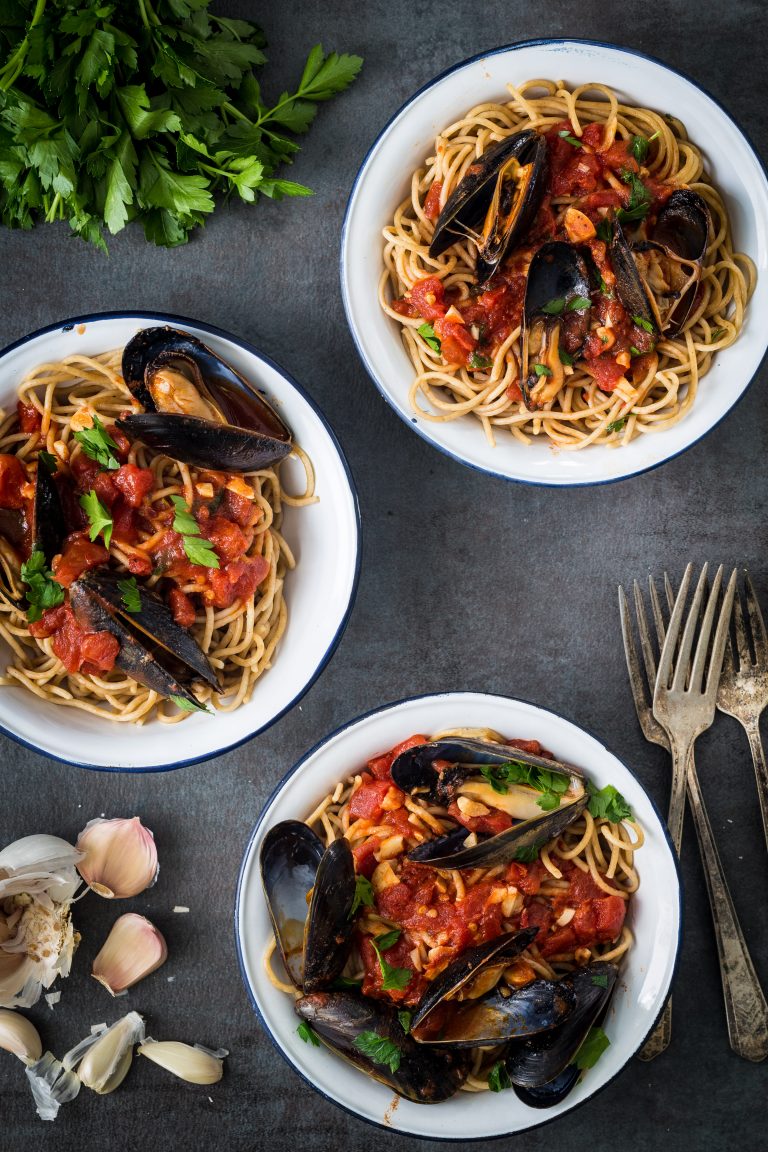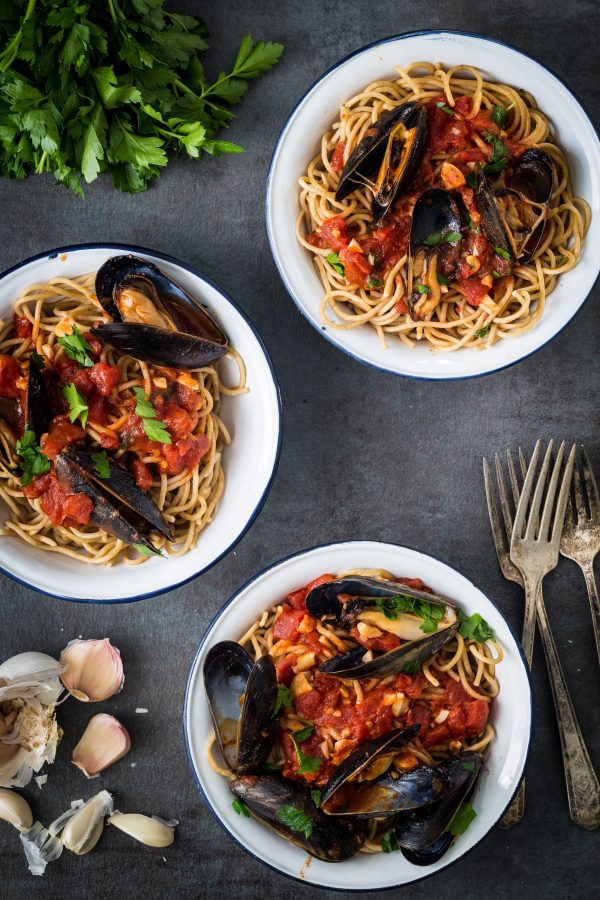 My kids have also grown eating seafood. When ever I prepare recipes with any type of seafood, especially mussels, they go crazy so I tend to double the batch when making such recipes so that we an enjoy it at least a couple of times.
People seem to think that cooking mussels is hard. That couldn't be further from the truth. Once you place the mussels in the pan they take just about 5-8 minutes to cook. Steaming mussels is super quick once the steam environment is secured. They are tasty, healthy and something I like to even serve as an appetizer when ever we have company.
The mussels I always use are PEI mussels. These are processors based in the Province of Prince Edward Island who produce 80% of all the fresh mussels sold in North America! If you go to their website you will find tips on how to steam and cook mussels, how to choose mussels when buying and much more!
The Prince Edward Island aquaculture industry is known to be one of the most sustainable industries in the world. Specifically, PEI Mussel farming is a shining example of how nutritious and delicious food can be raised in a sustainable way.
PEI Mussels feed on natural food particles, which are present in the water column and do not require feed. They get all their nourishment naturally, from the pristine ocean waters that surround them while they grow.
If you are going to consume mussels, PEI mussels is the way to go.
There is also a context that will be running from (3/27 – 4/17).  One lucky voter will win a TRIP FOR 2 to PRINCE EDWARD ISLAND!
Prize Details: The Grand Prize Winner will receive a trip for 2 to Prince Edward Island, Canada. The Grand Prize includes:
Flight for 2 up to $1,000 Cad each including tax
5 nights hotel up to $1,500 Cad
Car rental up to $500 Cad
$1000 cash Cad
How to Enter:
During the Giveaway Period, enter the Giveaway by visiting 1 (one) of the 12 (twelve) Mussel Industry Council sponsored blog article URLs (the "Websites") and following the embedded instructions.
To enter the Giveaway, each entrant must vote by selecting their favorite #PEIMusselsOnTheMenu Recipe photo, and complete the entry by signing into the voting feature via Facebook, Twitter or Instagram on the entry submission form and agreeing to the Official Rules.
#PEIMusselsOnTheMenu

This is a pretty sweet context so let's see who wins. You can visit this link for the Official Rules.
Good luck.
If you are like me and love to consume seafood, especially mussels, you will love this Mussels Marinara recipe. From start to finish it just takes about 20 minutes. Super easy, fast, tasty, and healthy. You can even make this recipe gluten free  by using gluten free pasta so make sure you use which ever pasta you like best. Anything goes.
Until my next recipe
Enjoy!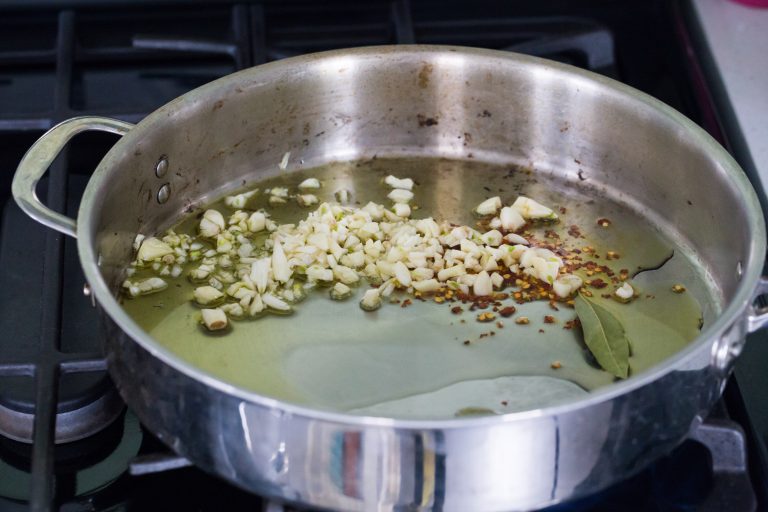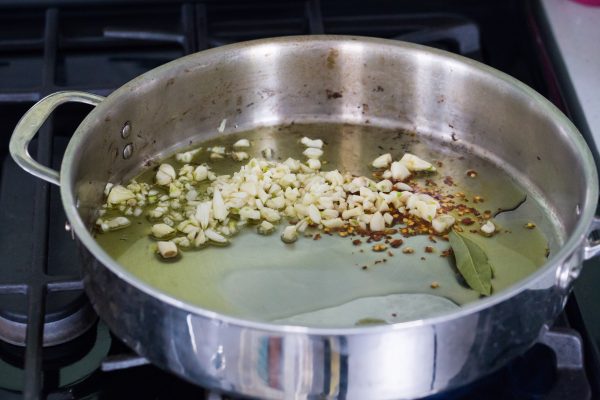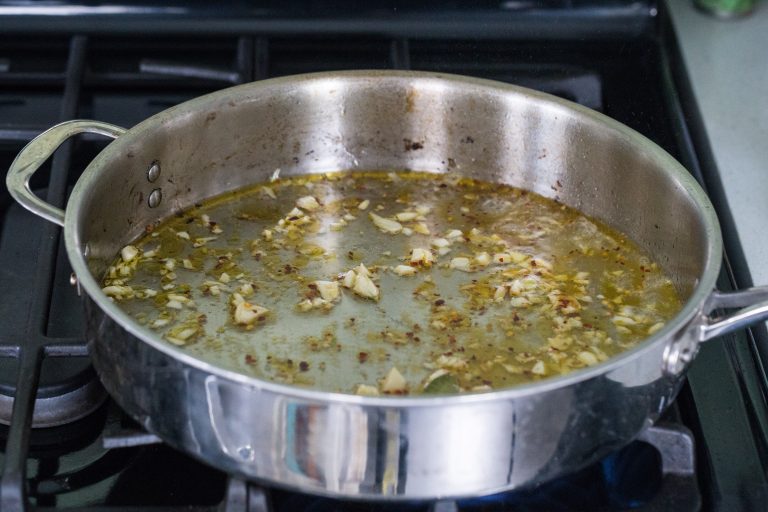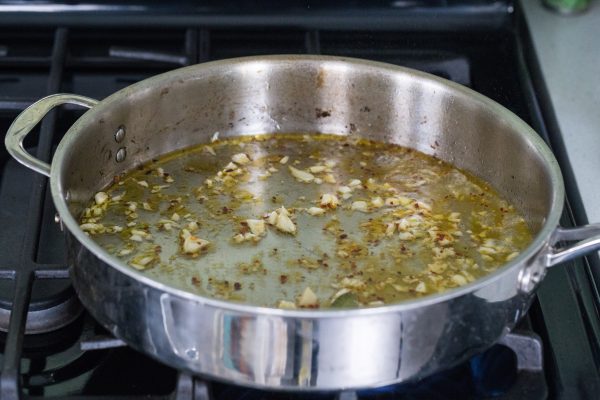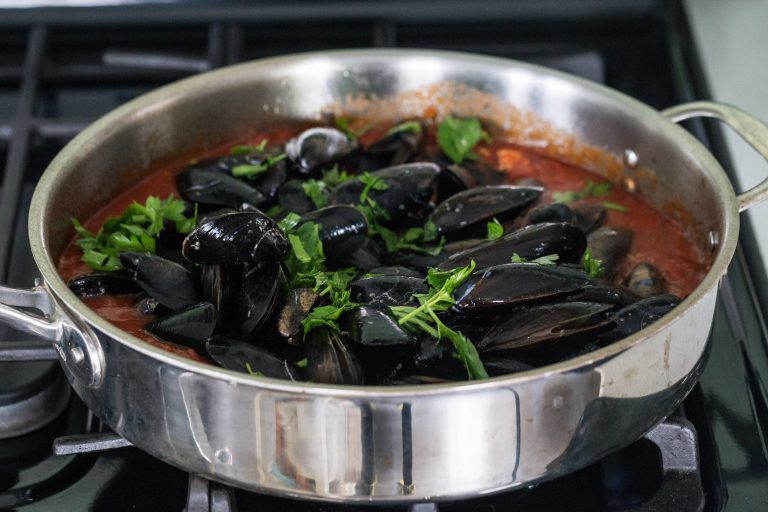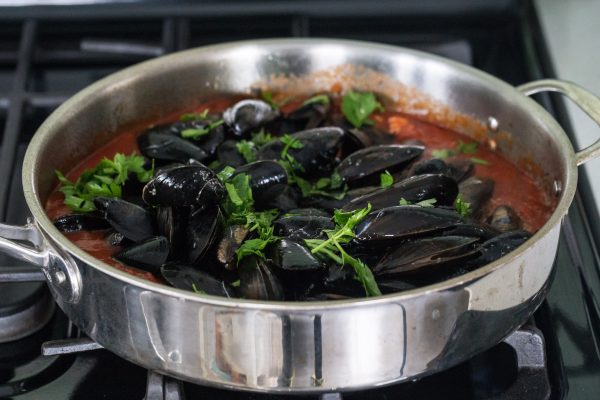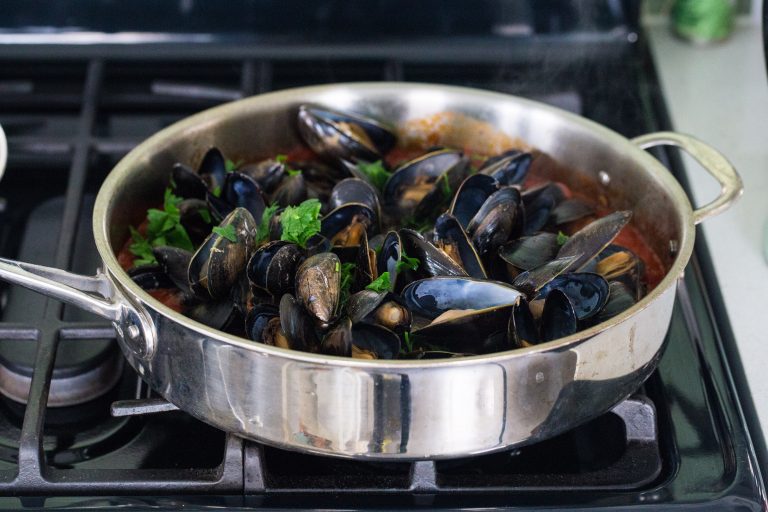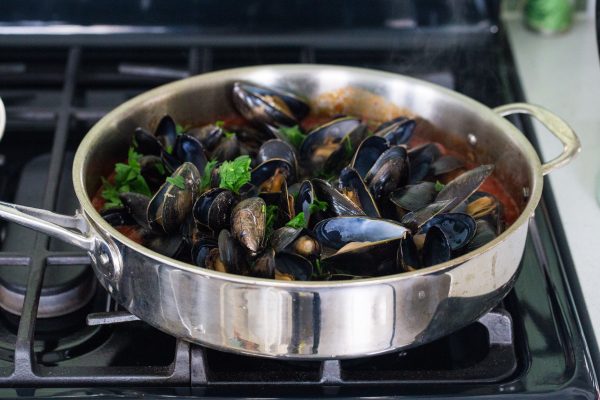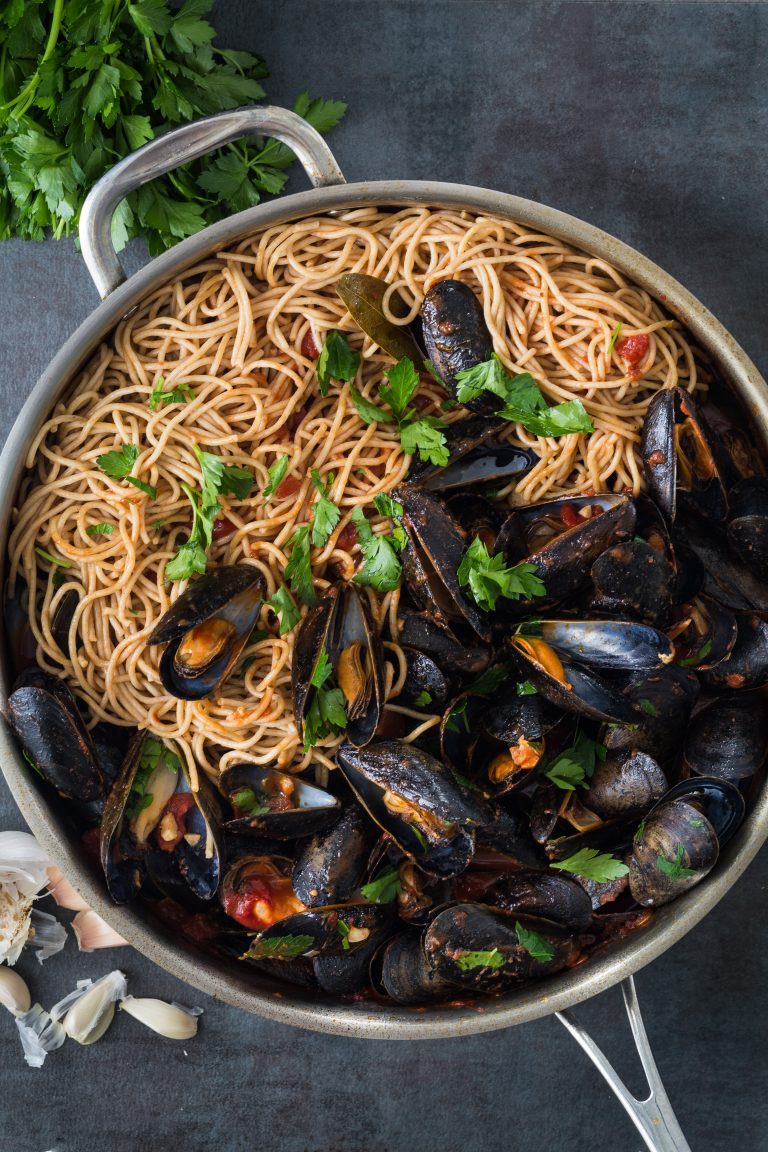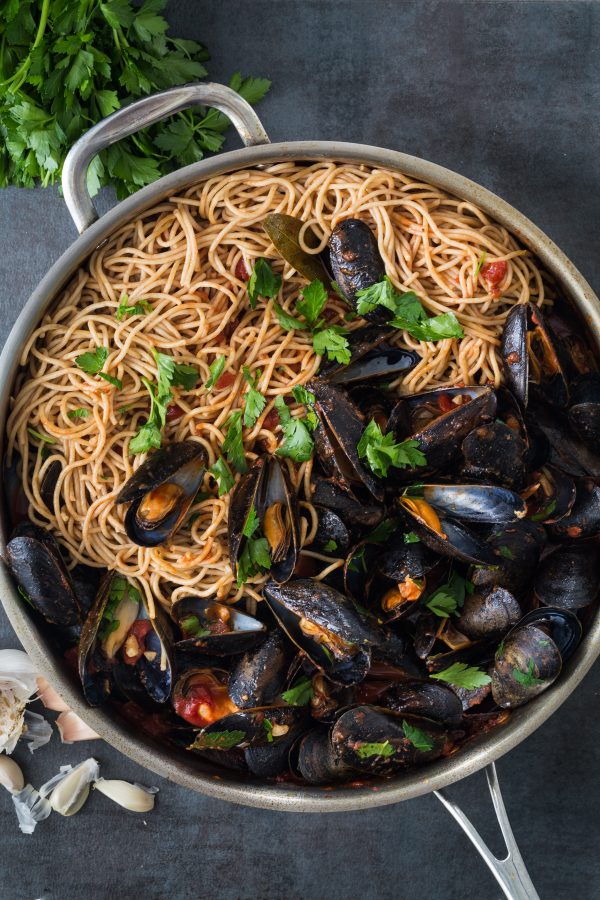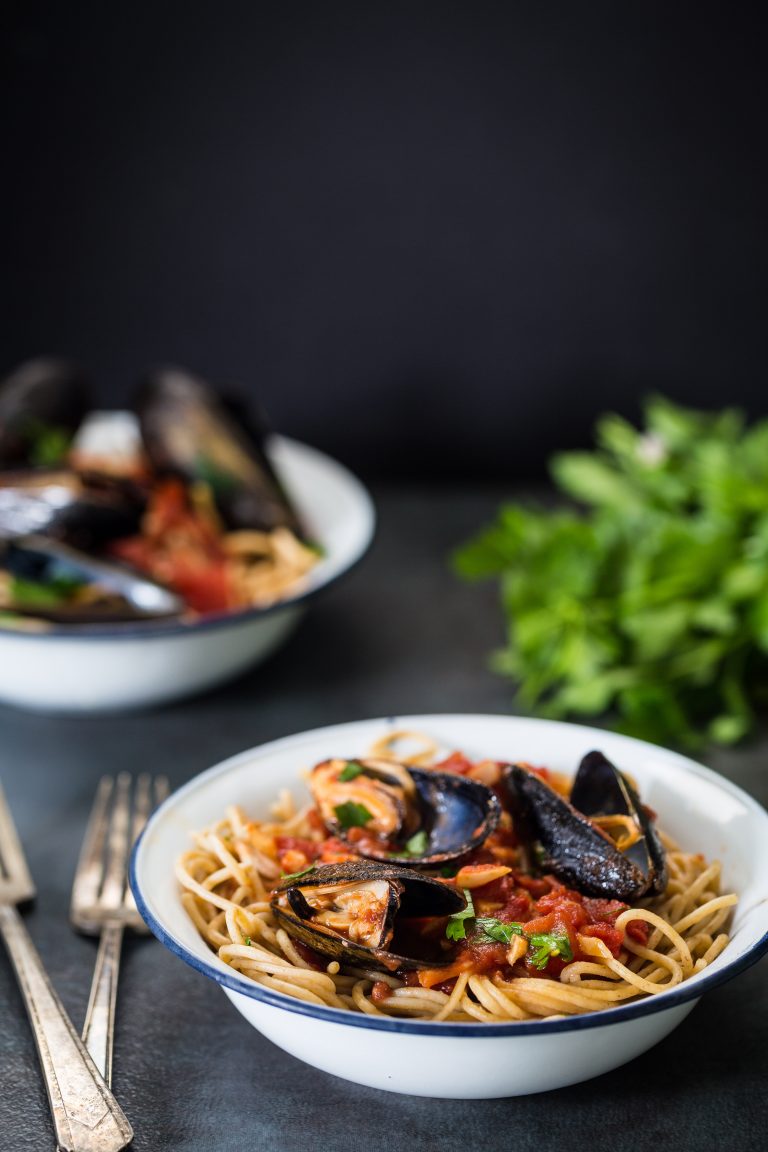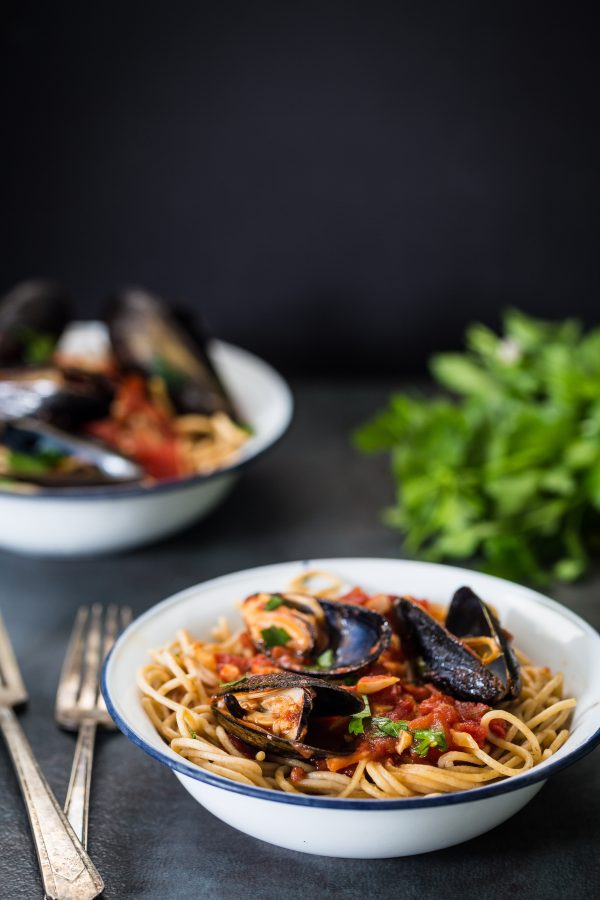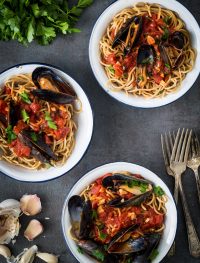 Mussels Marinara
Yield: 20 minutes
Total Time: 4 servings
Ingredients:
1 lb whole wheat spaghetti
1 (25.25 oz jar) marinara sauce
3 tbsp extra virgin olive oil
1 bay leave
6 garlic cloves, thinly sliced
1 tsp crushed red pepper
1/2 cup dry white wine
1/4 tsp celtic salt
3 lbs live mussels
2 tbsp chopped parsley, for garnish
Directions:
Cook pasta according to package instructions.
In a large saucepan, heat the olive oil over medium-high heat until hot. Add garlic, bay leaf and crushed red pepper and cook until fragrant, about 1 minute.
Add the wine and boil until reduced by half, about 3 minutes. Stir in the marinara sauce, salt and bring to a simmer.
Stir in the mussels, cover and cook until the mussels open, about 5 minutes; discard any mussels that do not open. Add the cooked pasta and combine.
Sprinkle with chopped parsley and serve immediately.