Moringa oatmeal
Have you tried to incorporate Moringa into your diet before? If you haven't I suggest you do. Not only Moringa is a power house dense nutrient ingredient but it tastes great. This Moringa oatmeal is a great way to start the day and it only takes 10 minutes.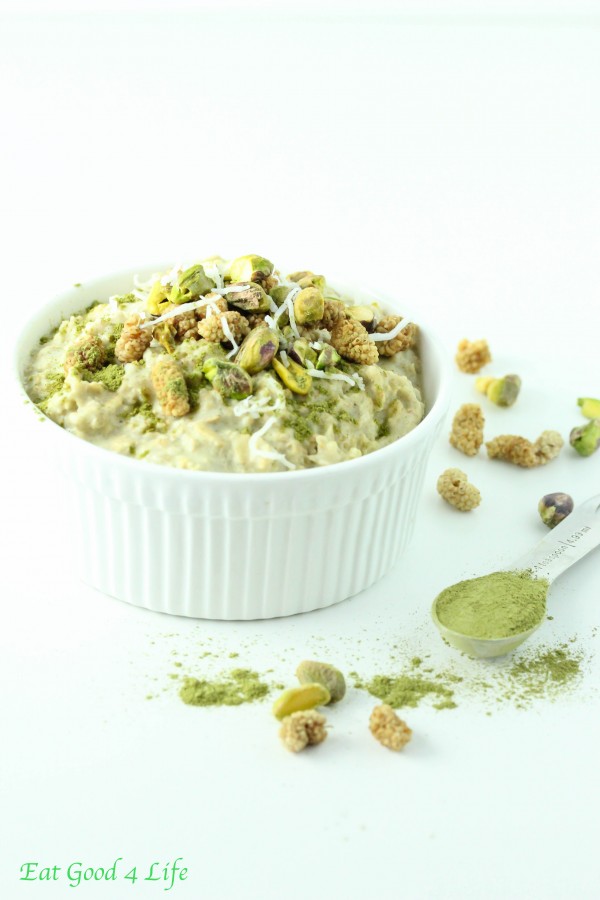 I have been trying to incorporate more power house ingredients into our diets. We tried Moring powder first on our oatmeal but you can also incorporate it into smoothies, yogurt etc Such a great addition.
My friends at Nuts.com have the best ingredients and this Moringa powder is one of them. I have heard that if you don't get good quality Moringa powder the benefits aren't the same so I am glad that I am able to obtaining from a reputable source.
My kids have been having eating this Moringa oatmeal for the entire week for breakfast and they haven't complaint. If kids can eat it I am sure adults can too!
I added some pistachios to my oatmeal but you can also add any other nuts of your choice. For some natural sweetness I also added dried mulberries. These are also great to snack on together with some nuts. I also make my own trail mix so I know I will be adding this mulberries to the mix. They are also a power house ingredient so the more the better, we all know we can use some extra antioxidants.
Well, I leave you with this Moringa oatmeal recipe that it is sure to be liked by anyone you know. A great way to start the day.
For the recipe go to my friends at Nuts.com and browse their ingredients. You may want to also check dried Mulberries, they are the bomb.
Enjoy!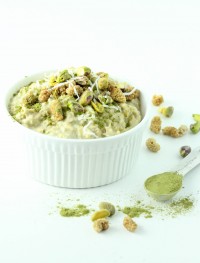 Ingredients:
Directions: