Mixed olive bruschetta
How many different versions of bruschetta have you eaten before? I have eaten several but this mixed olive bruschetta not only is super easy to put together and healthy, but also extremely delicious.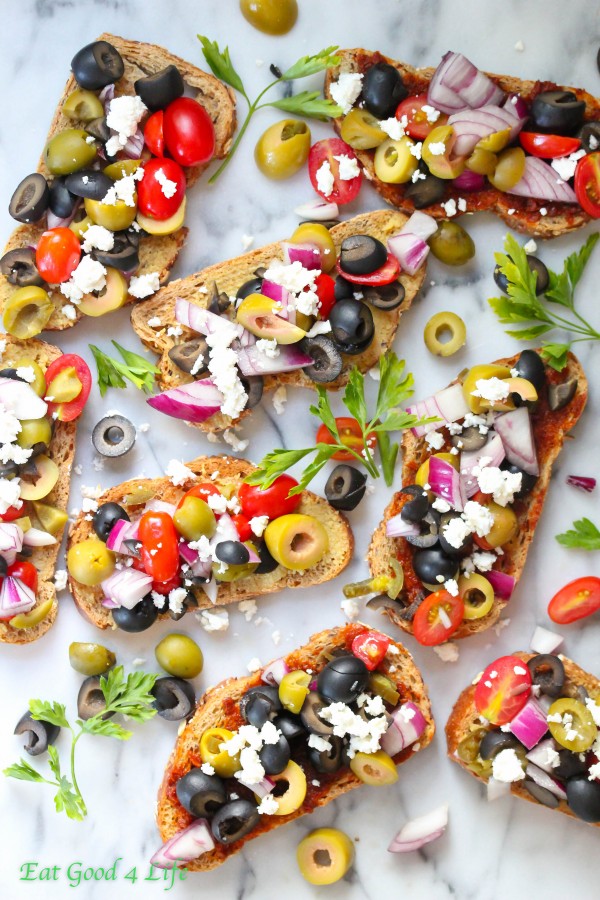 I used two different types of California Ripe olives for this mixed olive bruschetta and toasted my bread in the toaster instead of making it crispy in the oven. You can do either one. Toasting the bread in a toaster will make the bread a bit soft and toasting the bread in the oven will give you a crunchy consistency. Which ever you like best is fine.
I have been eating olives for the longest I can remember. I am from Spain and olives are extremely used in the Mediterranean diet. My family actually owns lots of land in which they cultivate their own olives and grapes to make extra virgin olive oil and wine. Funny I was asked to be a part of this project. So up my alley!
California Ripe Olives are very similar to the olives I have been growing up eating so eating this mixed olive bruschetta takes me back to those days in Spain when I was growing up. As a matter of fact, eating my family olives, extra virgin olive oil, and drinking their wine is what I missed the most. Hopefully I will next year when I go back for the whole summer!

I chose to use both garlic and sun dried tomatoes to spread on the bread to obtain a more unique flavor. Each were excellent. I just think having two different flavors is more appealing in case someone is not fond of garlic or sun dried tomatoes.
You can have the olive mixture ready the day prior to making these and get some prep out of the way. This mixed olive bruschetta is great as an appetizer for a dinner party or as a snack any time through the day. Everyone  likes bruschetta, or at least they do in my household. My samples were gone in less than an hour.
On another note, California Ripe Olives has supplied this amazing prize for anyone that will pin a snack olive recipe to my olive snack pinterest board. I will pick a winner from all the pinners a week after today and announce it on my social media channels.
How to enter and win a California Ripe Olives gift pack (AV: $50 USD):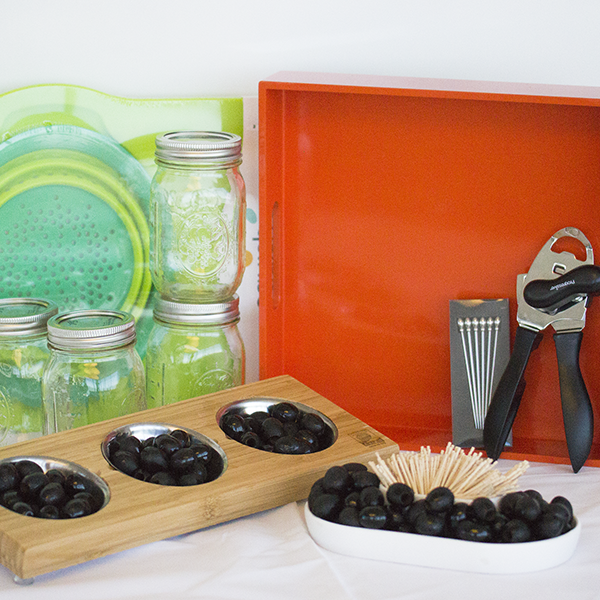 If you would like more information about California Ripe Olives, be sure to visit their website, or on Facebook or Twitter.
I leave you with this amazing recipe, mixed olive bruschetta that I hope you like. Let me know what you think.
Enjoy!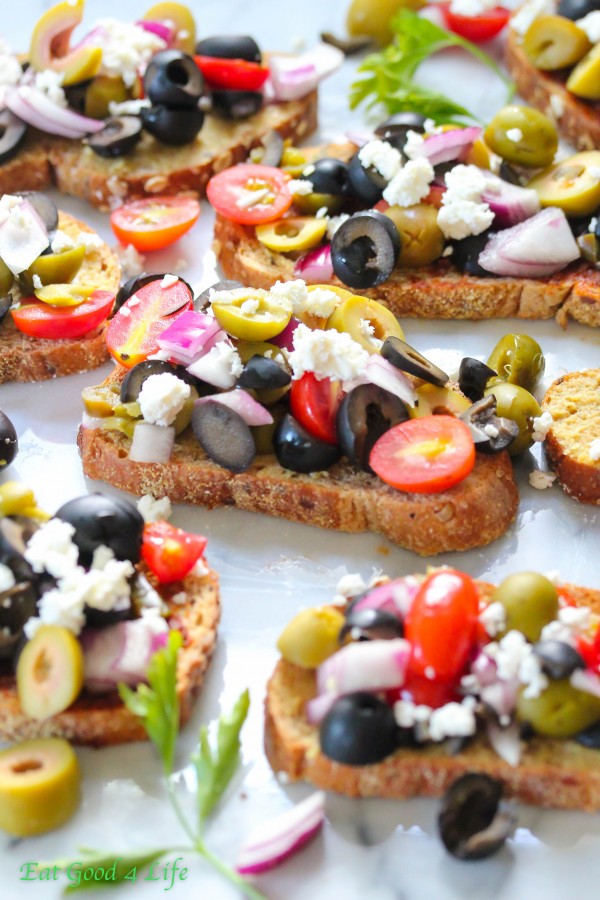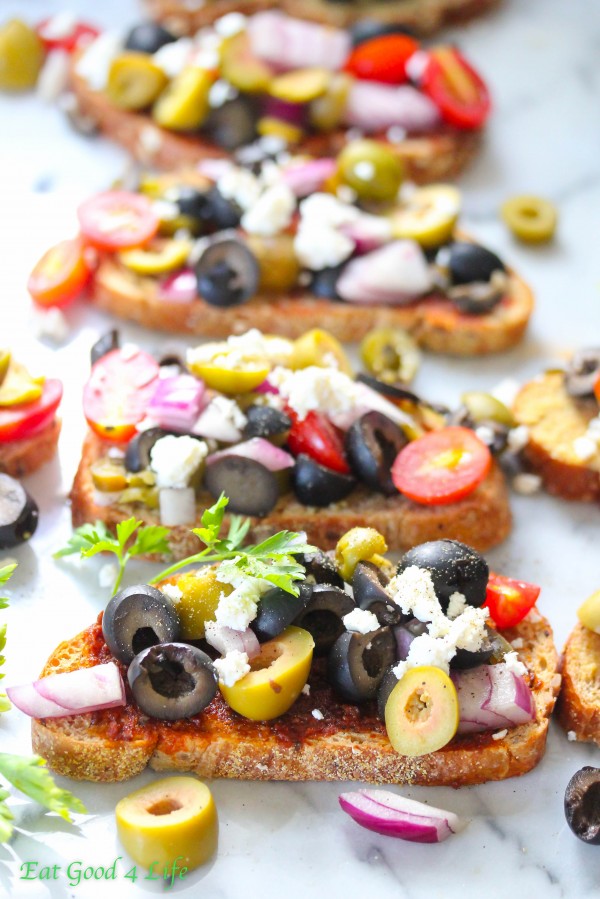 Disclaimer: This post is sponsored by California Ripe Olives. This post contains affiliate links. All opinions are my own and I speak from personal experience. The end :-)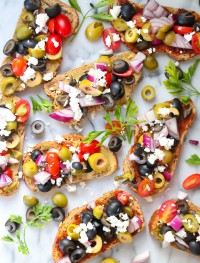 Mixed olive bruschetta
Yield: 6 servings
Total Time: 15 minutes
Ingredients:
6 oz green California olives, sliced
6 oz black California olives,sliced
6 oz cherry tomatoes, halved
1/2 red onion, chopped
2 garlic cloves
2 tbsp sun dried tomatoes, packed in oil
3 oz feta cheese, crumbled
8-10 slices of whole grain bread
Directions:
Place the slices of bread in your toaster and toast for 2-3 minutes. Alternatively you can toast them in your oven at 375F degrees for 10-15 minutes.
I chose to use my bread toaster since it was easier and faster, however, the bread will become soft after you place the olive mixture on the bread. If you like your bread crunchy I suggest you use your oven.
Place the sun dried tomatoes in your food processor and pulse until smooth. Spread the sun dried tomato spread over half the bread slices and rub the garlic over the other half of the bread. Set aside.
In a large bowl add the rest of the ingredients and mix throughly. Add about 2 tablespoons of the mixture over each slice of bread and serve.