Mixed berry yogurt smoothie
I haven't posted a new smoothie recipe in a while, however, today I thought it would be very fitting after the holidays…we all know how crazy that can be especially with all the food that I am sure most of us consumed. One of my favorite ways to start the day is with light, healthy, and nutritious smoothies. This mixed berry yogurt smoothie is just delicious, refreshing and super quick to prepare.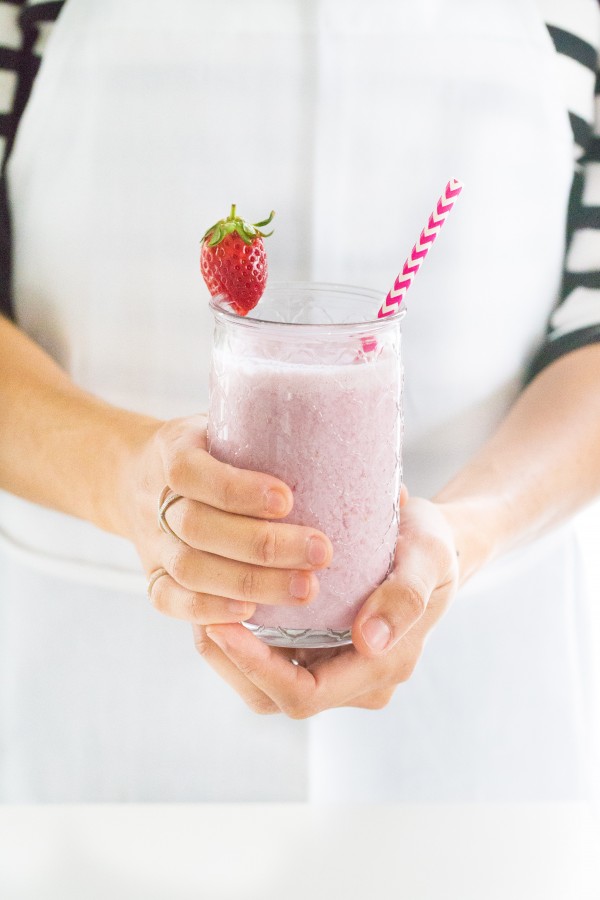 I have been making smoothies for the longest I can remember. I love them because they are pretty simple, you can pack them with an array of nutrients and everyone enjoys them. No matter the flavor my kids always drink them with no complains.
For this mixed berry yogurt smoothie I added Yoplait® yogurt. It gave the smoothie a very unique, delicious flavor. Even my kids said that they wanted to have this same smoothie the next day with their snack. I think the secret was the vanilla flavored yogurt!
What is your favorite way to 1-Up Your Cup? Often times I eat yogurt paired with homemade granola. I have also added yogurt to smoothies and after blending all the ingredients I freeze them as frozen treats for the kids. A creative fun way to incorporate more nutrients into frozen pops and way healthier than store bought varieties.
You can purchase Yoplait® yogurt at your local Walmart. You will be able to find an array of flavors. I am sure they will have your favorite one but the vanilla is by far my preferred flavor!
The new year is starting in just about a few days. I can't believe how fast this year has gone by. I have some new, refreshing, healthy recipes coming your way. If you are thinking of getting healthier this coming year keep in mind that starting your day with nutritious protein packed smoothies is an easy way to help you accomplish that. You can even have them on the go, which makes them extremely convenient.
I hope you like this mixed berry yogurt smoothie. I hope you like the flavor as much as we did.
Enjoy!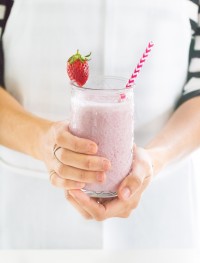 Mixed berry yogurt smoothie
Yield: 4 servings
Total Time: 10 minutes
Ingredients:
2 cups milk of choice, I used almond milk
1 5 oz vanilla yogurt
4 oz fresh strawberries
4 oz fresh raspberries
2 tbsp flaxseed meal
Directions:
Place all the ingredients in a blender and blend until smooth. Serve immediately.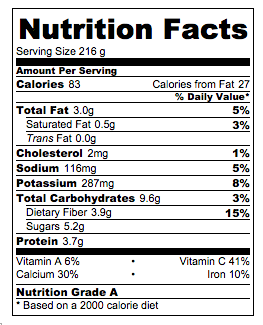 This is a sponsored conversation written by me on behalf of General Mills. The opinions and text are all mine.