Mixed berry Sweet and sour drink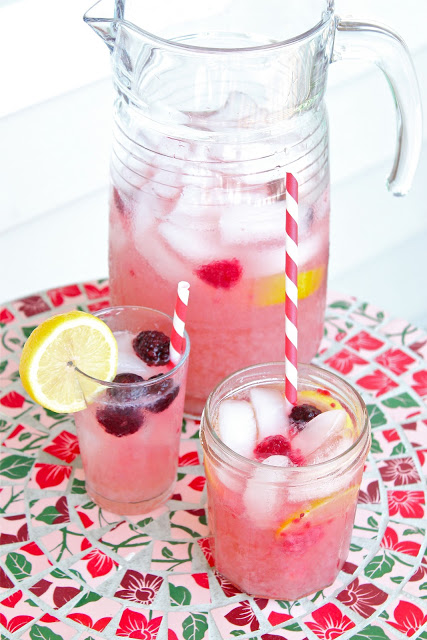 Summer it's just around the corner and with that comes refreshing drinks. I am not much of a drinker except socially and when given the opportunity. This sweet and sour drink is the bomb. Sweet none the less, but good.
Of course I will opt for something sweet, that is what my palate likes!! Many of my friends think I am weird or something because none of them like sweet drinks….well I do.
I have seen many posts about watermelon and mint mojitos lately. My home garden is pretty much a mint jungle, and since we get watermelon when ever we get to the market, since it is in season, I think my next drink would just be that.
Watermelon and mint mojitos….yum….I am really excited about it, I just love watermelon so stay tuned.
Anyhow, today is your lucky day because today I have decided to have my first give away, yeap you heard me right, my first giveaway.
I am giving away a SINGED copy of Ina Garten's latest cookbook. I am pretty much just going to keep it simple and straight forward and if I like how it goes, since I like giving stuff away, maybe I will do another one soon!!
So go on now and comment underneath.
Enjoy the drink!!
This is yum, yummy. Sweet and sour all at the same time, my kind of drink!!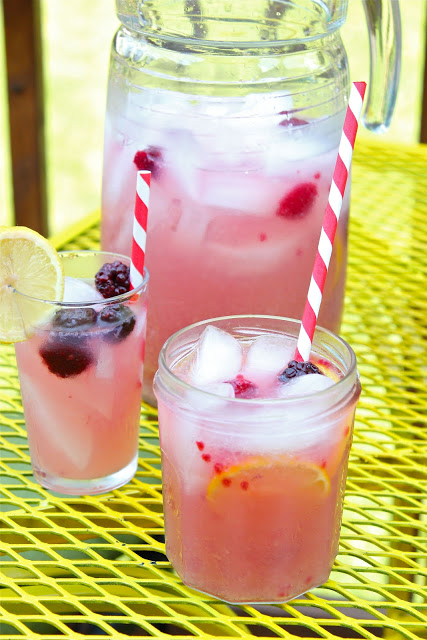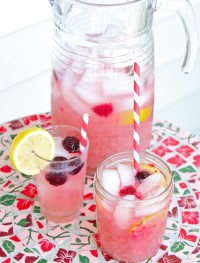 Mixed berry Sweet and sour drink
Ingredients:
1 bottle Moscato wine, 750ml
12 oz frozen lemonade concentrate
1/4 cup raspberry liqueur, optional
1/3 cup mixed berries
lemon slices
Directions:
Mix all ingredients in a pitcher and serve over ice.
Inspired by A Cup of Mai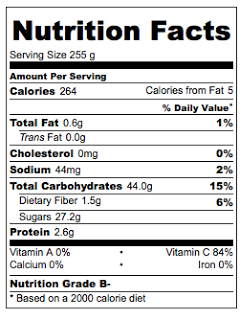 Nutrition facts calculated based on the recipe giving 7 servings.
Giveaway in currently closed: Congrats to Patti.
I am giving away a SINGED copy of Ina Garten latest book. This could be a great gift for some one you know of just yourself :-)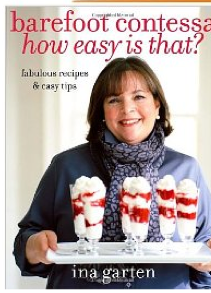 How to enter the giveaway:
Leave a comment telling me your favorite drink for the summer, alcoholic or non alcoholic and if you have ever made it yourself :-)
Optional Additional Entries:
You can do any or all of the following additional entries for a total of three entries. Just be sure to leave a separate comment for each entry. If you already do either one of the following, they still count!
Rules:
Anyone that lives in the US can enter.
Entries must be submitted by Sunday, June 17th 12:00pm EST. A winner will be randomly chosen. I will announce the winner in my following post that week and on facebook.
You must include your first name in at least one of your comments. The winner will have 2 days to respond to my email or another winner will be chosen.
Giveaway sponsored by Eat Good 4 Life :-)
GOOD LUCK!!