Mixed berry smoothie
This mixed berry smoothie is healthy, delicious and super simple to put together. Making your own homemade smoothies is much better and allows you to make your own preferred variations.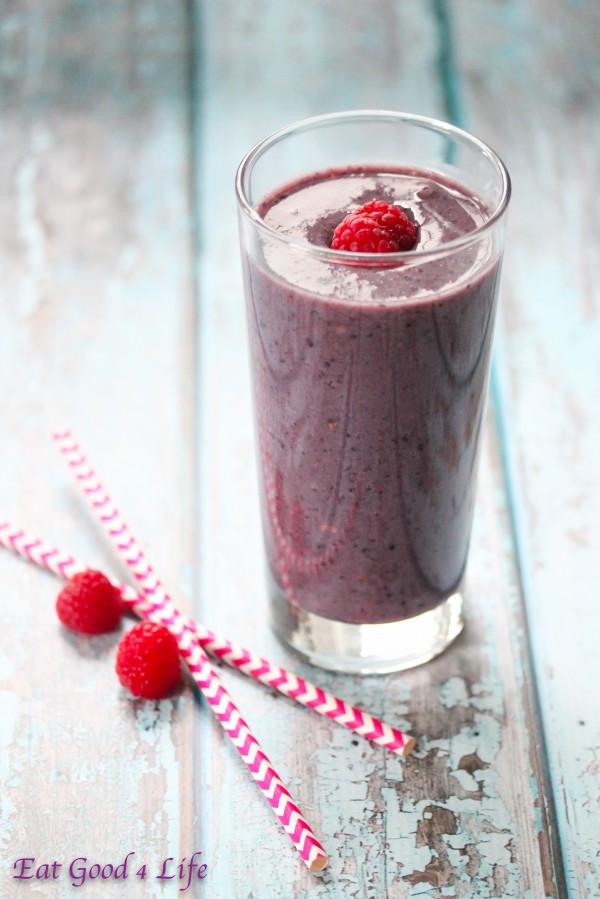 Buying a blender is one of the best kitchen equipment pieces you can purchase especially if you decided to start eating healthier. We couldn't live without our blender. We use it every day pretty much. This Mixed berry smoothie is one example.
Drinking smoothies allow us to incorporate the daily fruits and some of the vegetables needed for the day. Adding a handful of fresh spinach or kale won't kill the taste of your smoothie and these veggies add powerful nutrients.
Smoothie variations are endless. For the most part, which ever type I make, I incorporate flax seed meal for its content of Omega-3's and its high soluble fiber, which is great for lowering cholesterol…not that our cholesterol is high. If yours is, try incorporating flax seed meal to your diet every day. Your cholesterol will drop…trust me on this.
There are a few smoothie variations you can find here. They are all great. Try incorporating Greek yogurt or protein powder to it. Using frozen fruit gives the smoothies their thick consistency, which is what I like.
Let me know if you try it and if you added any other ingredients to it. I am going to start trying other variations so if you have any ideas pass them along :-)
Enjoy!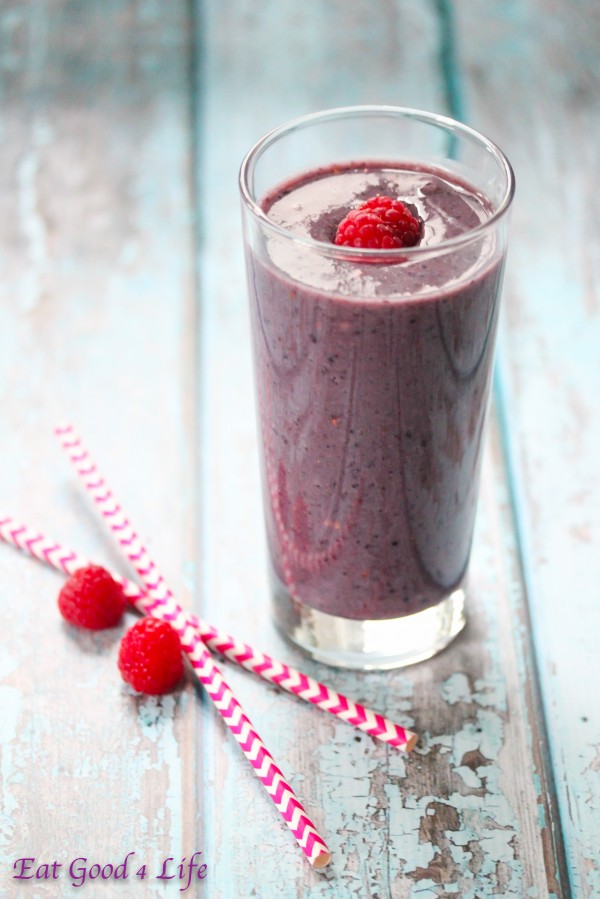 Mixed berry smoothie
Yield: 4 servings
Total Time: 5 minutes
Ingredients:
16 oz organic frozen mixed berries
2 bananas
5 cups almond milk
2 cups fresh organic spinach
1/4 cup flax seed meal
Directions:
Place all the ingredients in your blender and pulse until liquified. I sometimes freeze these in freezer molds. They are great as a snack for the kids.