MIxed berry and ginger crumb cast iron cake
This is my first recipe in my cast iron skillet, mixed berry and ginger crumb cast iron cake. I am loving this piece of equipment and I am going to use it like crazy.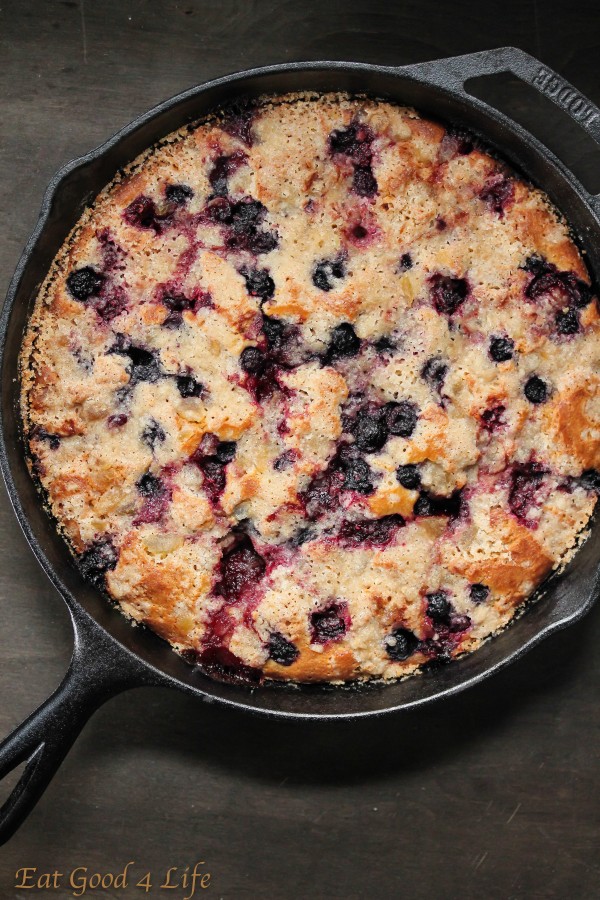 This mixed berry and ginger crumb cast iron cake is unbelievable. I got my cast iron skillet two days ago and the next day I put it to the test. This cast iron skillet is a serious piece of equipment. I am in love. I also bought the silicone handle to prevent burns, god knows I will be forgetting the skillet gets really hot and I will be grabbing it one sooner or later.
I forgot to tell you that I have a lodge outlet by my vacation home in TN. I found out the last time I went over Christmas. I have never gone in there but next time I go I will, which will be in April, it will be my first stop for sure, I can't wait.
I am going to try to make some savory recipes on the cast iron. I think the sky is the limit when it comes to this skillet. Do you have a favorite cast iron recipe you can share with me ?
There is not much I can say about this cake but that you have to try it for yourself. The ginger together with the mixed berries is a super winner combo. I think you could use other types of fruits. Apples would be great.
Enjoy!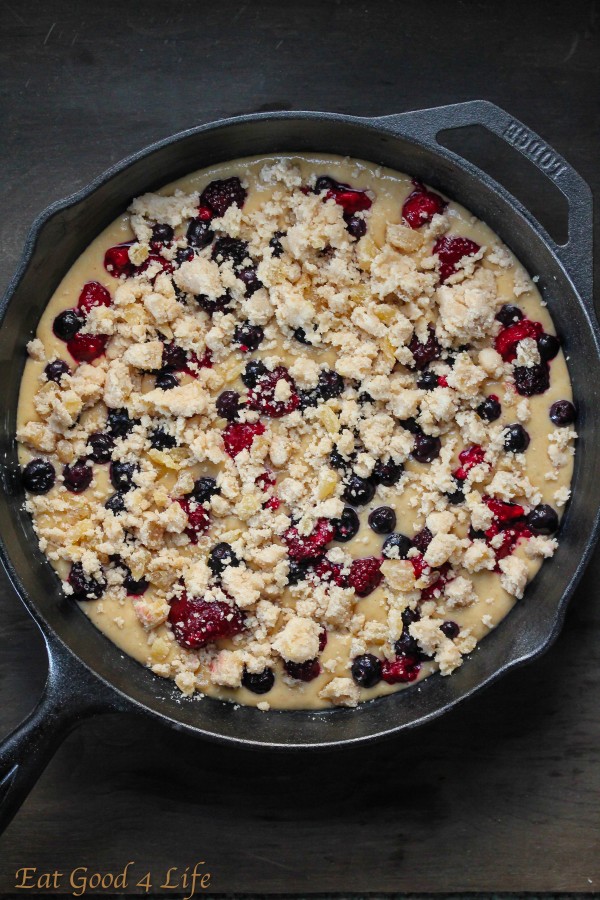 Here you can see how the cake looks like right before placing it in the oven. It is pretty simple to put this cake together so I hope you like it. This mixed berry ginger crumb cake recipe is truly a winer.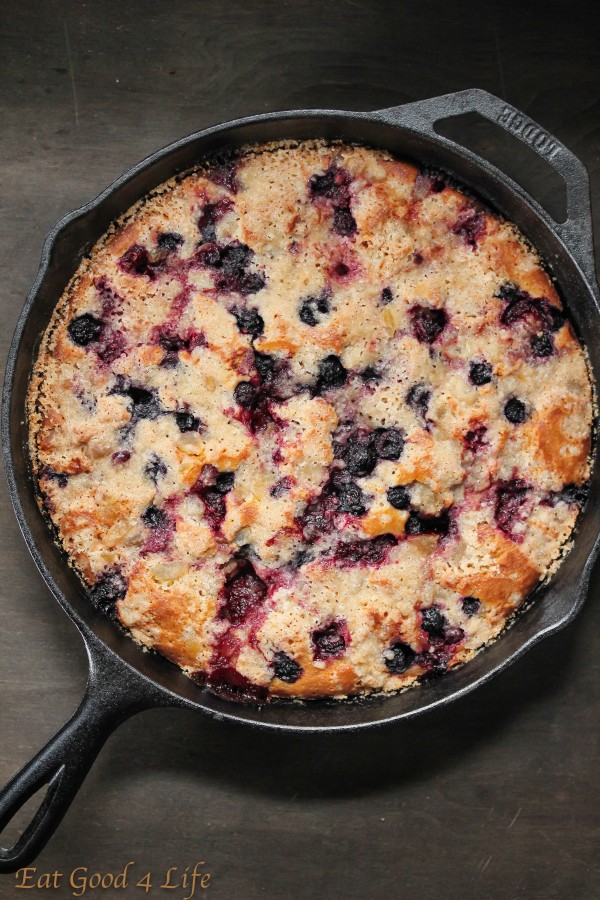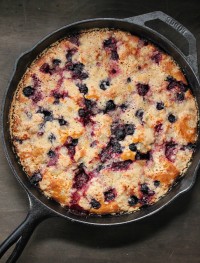 MIxed berry and ginger crumb cast iron cake
Ingredients:
Directions:
Preheat your oven to 375F. Grease a 12 inch cast iron skillet with butter and set aside.
In a mixing bowl mix the crumb ingredients and place in the freezer while you prepare the cake batter.
In a large mixing bowl mix the eggs, sugar, milk and olive oil. I do this step with a wire whisk. Add the rest of the ingredients, except berries, and combine. Pour mixture into the prepared cast iron skillet. Sprikle the mixed berries over the top of the batter and follow by the crumb topping.
Bake the cake for 40-45 minutes or until a tester inserted in the middle comes out clean. I baked mine for 45 minutes.
Set cake on a wire rack and cool before serving.
Recipe inspired by Vintage Cakes