Mint chocolate popsicles
If you have been following me for a while you know that I love making popsicles. These mint chocolate popsicles are a slightly different take since I added a powerful ingredient.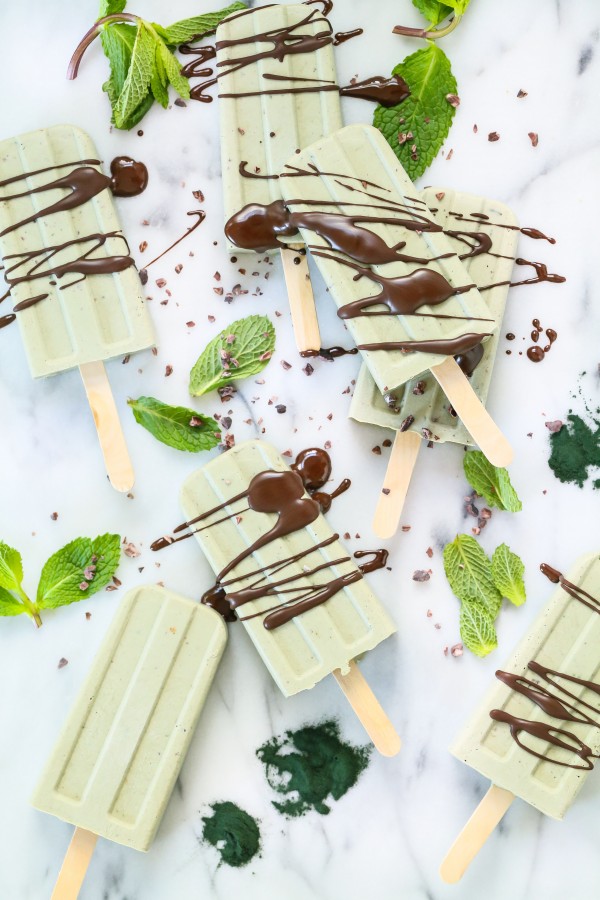 If you like making popsicles, which I do, especially over the summer, you are going to love these mint chocolate popsicles. I added spirulina.
It is said to be used for attention deficit-hyperactivity disorder (ADHD), stress, and fatigue. It also has protein, B-vitamins and iron. Besides using it for these popsicles you can add it to yogurt and smoothies. It has an intense green color as well as flavor, however, by mixing it with other ingredients it helps to mask its. My kids can't even tell there is spirulina in any of the treats I make with it.
Making popsicles is a great way to introduce spirulina to your friends and family as it gives the popsicles a beautiful green tint and the flavor of the spirulina is not noticeable at all.
If you would like to have the recipe visit Nuts.com and go directly to the mint chocolate popsicles. You will be able to purchase the spirulina there and many more healthy ingredients as well. They have nuts, flours, spreads, treats and much more. They also cater especial diets like gluten free , vegan, dairy free etc