Mini Lime Cheesecakes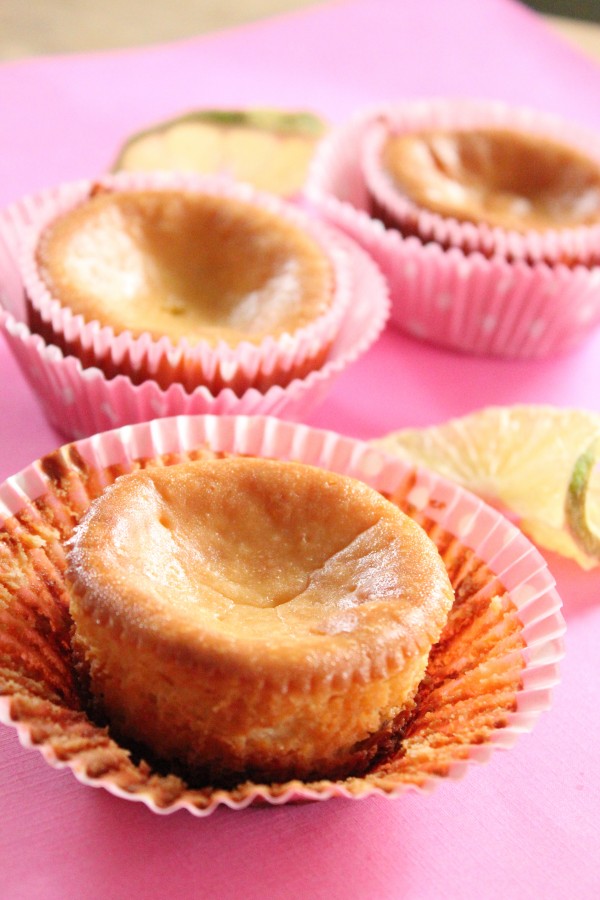 Do you want a no fuzz super tasty cheesecake recipe you can whip in not time? Well look no further because you have found it right here!
I made this cheesecake version into individual ones because not only they bake in a shorter time but they also cool rather fast, which means you can eat sooner ;-) but you can still have this one as a one perfect 9 inch cheesecake!
I know there are certain people not willing to use low fat cheese versions when making cheesecake but I used 1/3 less fat cream cheese and was fine with it.
This is a rather simple and refreshing treat so I hope you try it soon and as my post on Monday, in leu of 5 de Mayo, this cheesecake is a perfect contender
Enjoy!
Here you can appreciate the vanilla half oreo cookies I used for the base of the cheesecakes since I didn't have the wafers as well as the cream cheese batter on the right picture.
……..and the end result, just darling and very tasty ;-)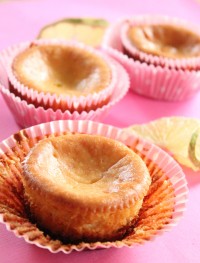 Mini Lime Cheesecakes
Ingredients:
3 8oz, 24 oz, 1/3 less fat cream cheese, room temperature
1 cup sugar
3 eggs, room temperature
1 tablespoon lime zest
1/4 cup lime juice
Crust
18-20 vanilla wafers
Directions:
Preheat oven to 325°F. Line cupcake pan with cupcake liners. Place a vanilla wafer on each one and set aside.
In large bowl beat cream cheese until smooth. Beat in the sugar, lime juice and zest and combine. At low speed incorporate the eggs. Blend until smooth.
Fill each cupcake liner with the cheesecake batter up to 3/4 of the way.
Bake at 325F for 35-40 minutes or until set. Turn oven off and open oven door at least 4 inches. Let cheesecakes set for about 30 minutes. Remove from oven and let stand for 10 minutes.
Refrigerate cheesecakes for at least 2-3 hours before serving.