Maple roasted almond butter
I think this was my first time making almond butter and it is not going to be my last. I actually could have used just raw almonds straight on the food processor but I wanted to get more creative and make this maple roasted almond butter. It was just plain sensational.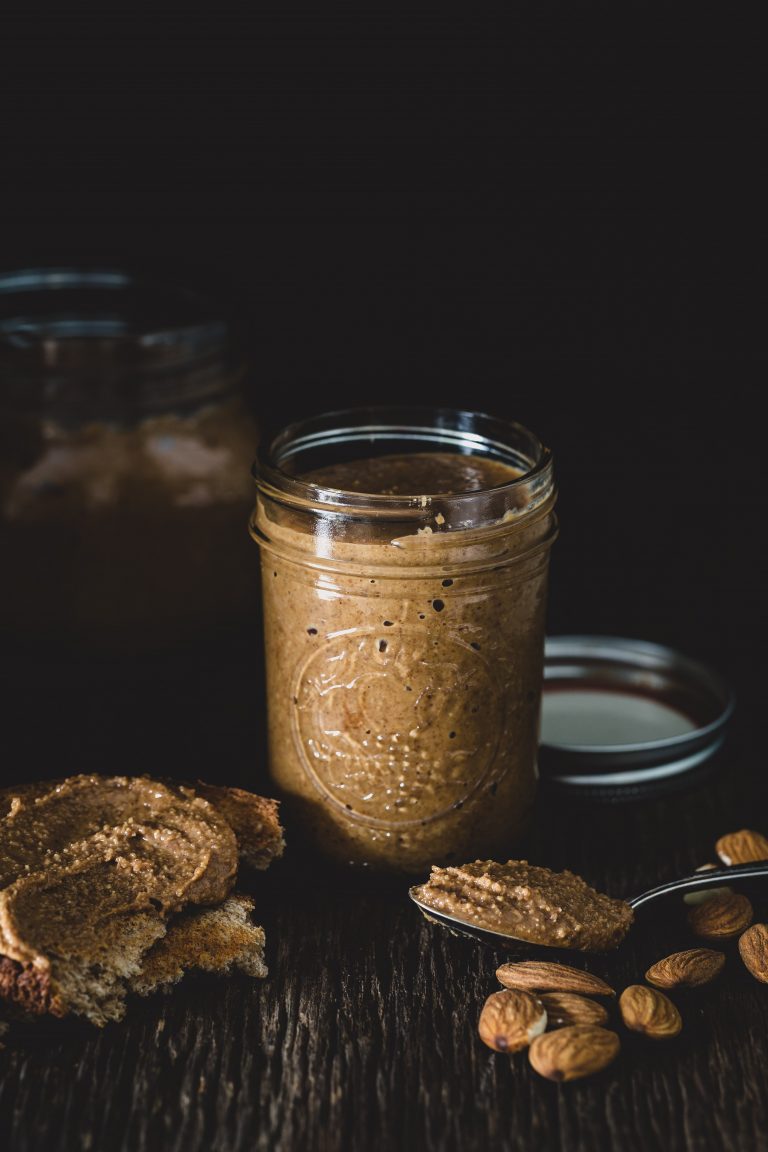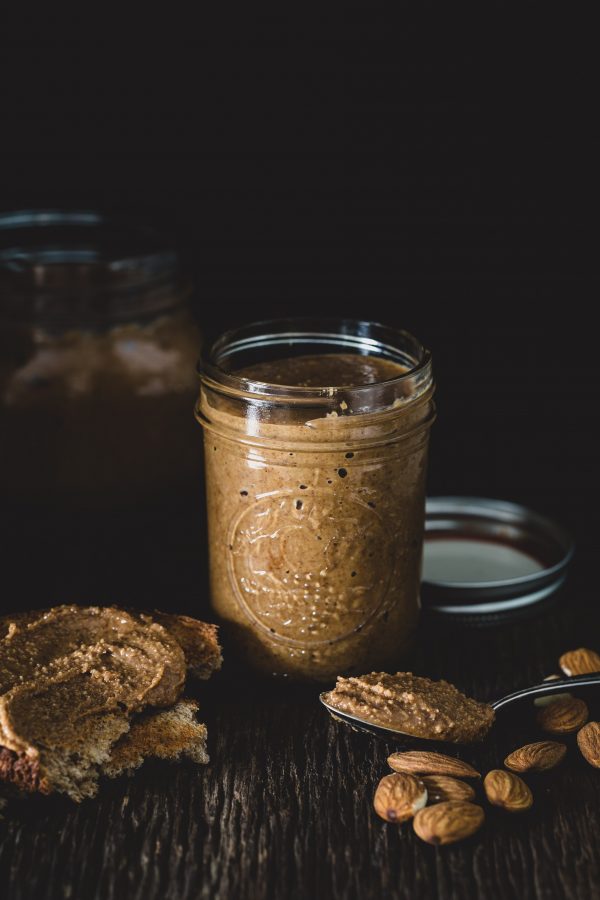 There is not much as far as instructions is concerned when it comes to making your own nut butters. I have only made it with peanuts before but you can even use seeds if you like. Sunflower butter is another popular recipe so if you are allergic to nuts use seeds instead.
Also, depending on your food processor the nut butter make take a bit longer. Normally about 8-12 minutes. I have a very powerful food processor so mine was done in 8 minutes sharp.
I also like my nut butter on the chunky side but the more you let it be in the food processor the smoother it will get. Also, I only added 3 tbs of maple syrup when I roasted the almond but later, once the almond are in the food processor you can add more maple syrup if you like. I did!
Making your own nut butters is extremely easy. Again, if you would like to skip roasting the almond and skip that step all together just pulse the raw almonds.
To obtain the roasted almond butter recipe make sure you visit my friends at Nuts.com. You will be able to shop for any healthy ingredients you may need for your cooking and baking such as nuts, dried fruits, grains, flours and much more.
Enjoy!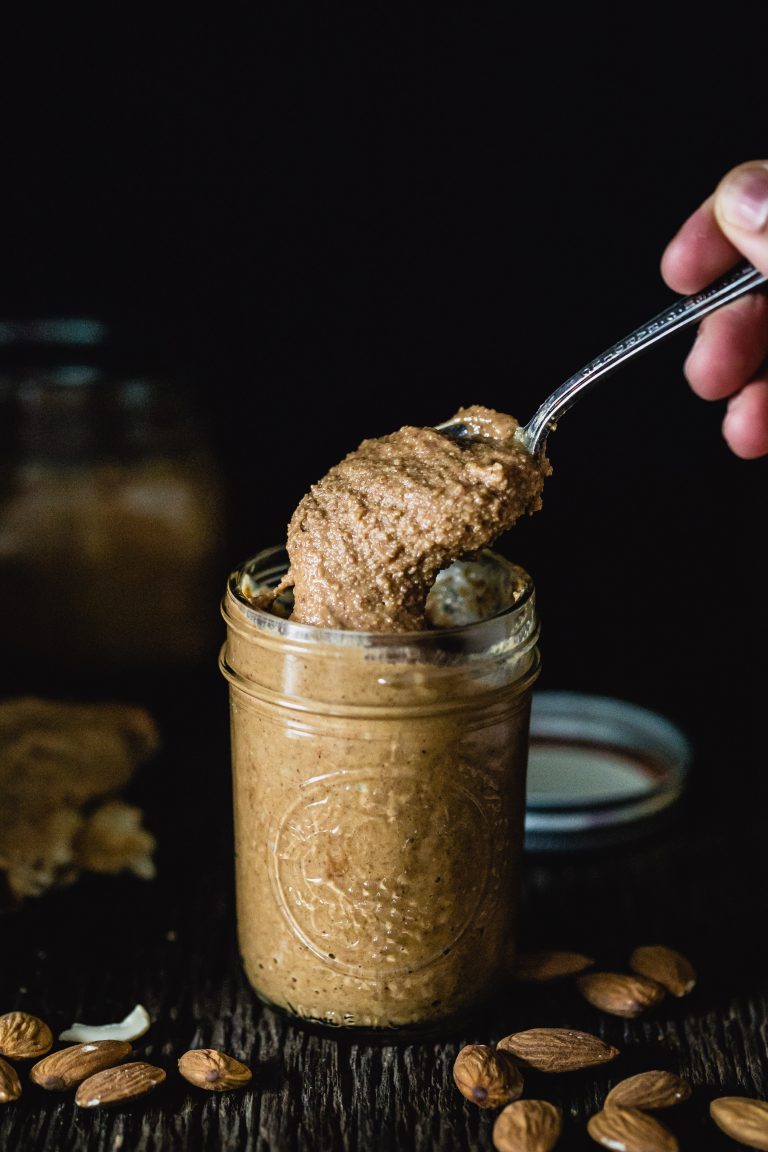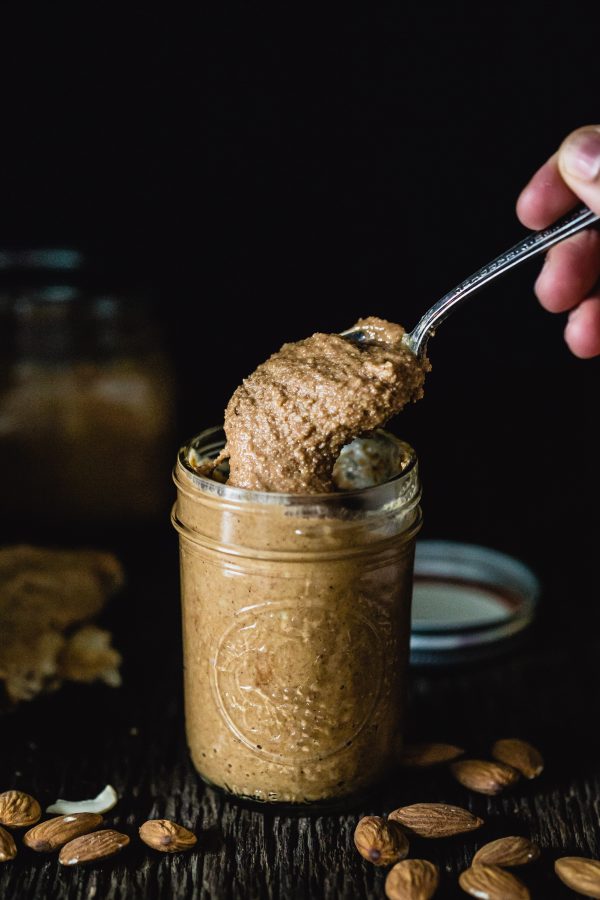 This recipe is sponsored by Nuts.com The opinions and text are all mine. The end.