Maple pear ginger sorbet
This is my first time making sorbet. The recipe comes from my friend Katie's new cookbook Maple: 100 Sweet and Savory Recipes Featuring Pure Maple Syrup. By now most of you know that maple syrup is pretty much one of my favorite natural sweeteners so her cookbook is just perfect for me. This maple pear ginger sorbet was to die for, especially with the ginger in it!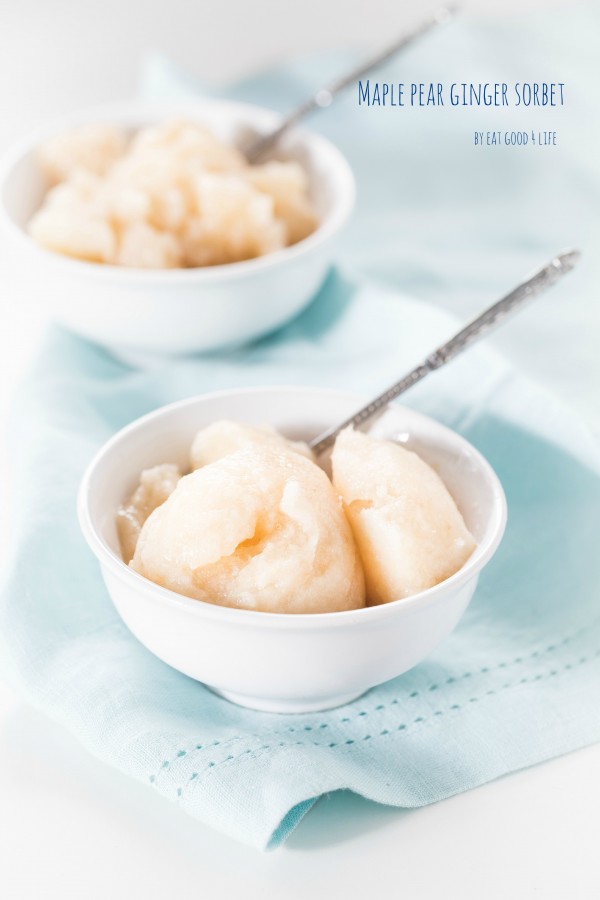 All of her recipes are simple and easy enough but most importantly, healthy. I also love the fact that she even makes her own maple syrup. I only wish I could. Katie runs a healthy food blog that you should visit, it is called Healthy Seasonal Recipes. She has a large amount of recipes to choose from as well as meal plans so I am sure you will find something that you will like.
For the maple pear ginger sorbet recipe, I actually adapted the recipe ever so slightly. I just pretty much decreased the amount of maple syrup involved and didn't use an ice cream maker to make it. For the sweetness you can adjust the amount of maple syrup to your taste, however, I think the ginger is imperative that you use it. It gives this recipe a unique touch. I think this is what makes this simple awesome recipe stand out.
While you can use your ice cream maker and obtain a great texture and consistency for this recipe, I know that many of you don't have one. If you don't, there are several ways you can get a great result as well.
1. You can either freeze the mixture until it is almost solid and pulse in a food processor and freeze again for another 30 minutes or so. The texture will be just like regular sorbet.
2. You can place the mixture in a container and with a fork, stir the mixture every hour or so until completely frozen. The texture will be better than if you let it freeze and don't stir. It will become rock solid.
Either method you choose to make the sorbet you are going to get a good result so don't be discourage if you don't have an ice cream maker.
This recipe is super easy, refreshing, healthy and delicious. Don't forget to check out Maple: 100 Sweet and Savory Recipes Featuring Pure Maple Syrup that is already ready for sale. So many good recipes I want to try from it.
Until my next recipe.
Enjoy!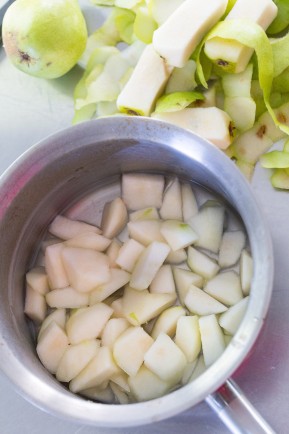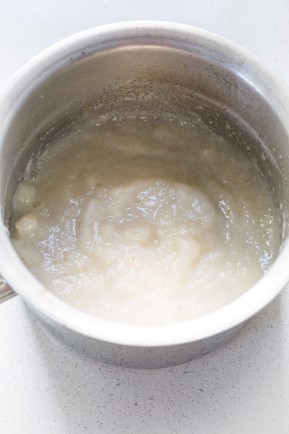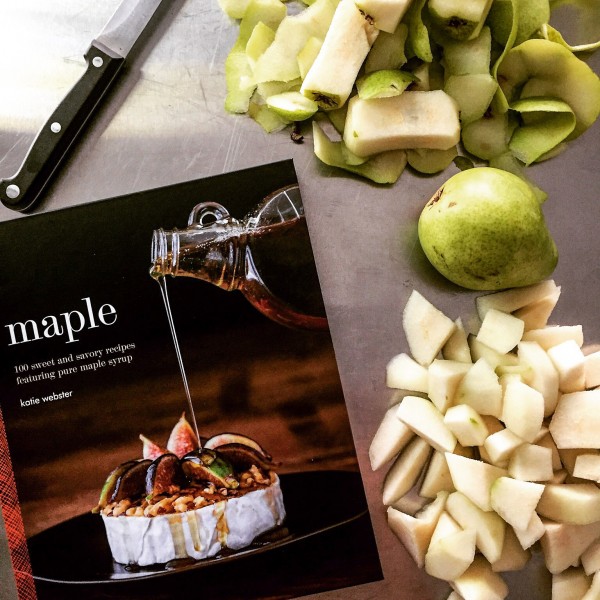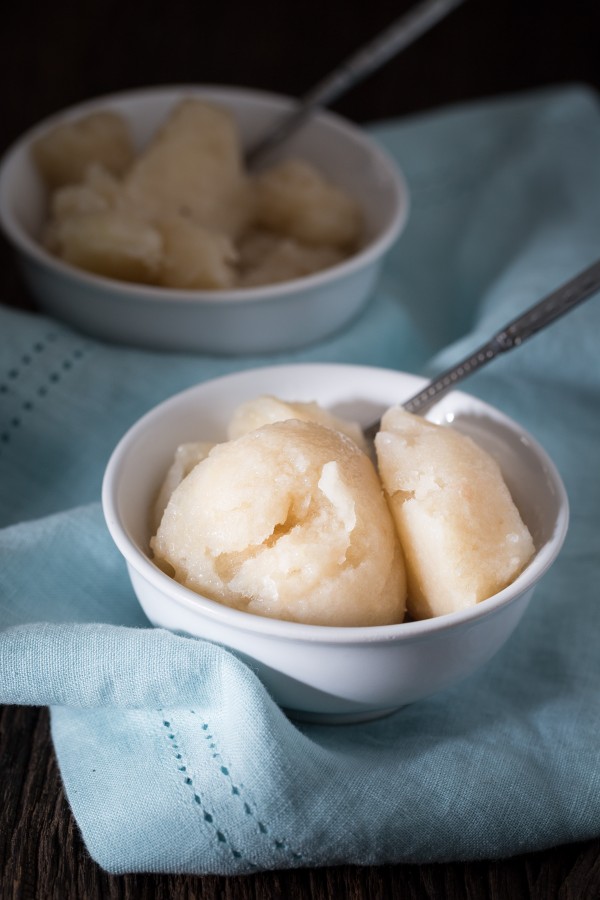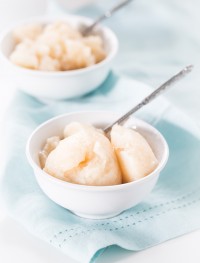 Maple pear ginger sorbet
Yield: 4 servings
Total Time: 30 minutes
Ingredients:
4 ripe pears, peeled, cored, and chopped
1/3 cup maple syrup
1 tsp ginger, grated
Directions:
Place the pears and 1 cup water in a heavy-bottomed sauce pan over medium-high heat and bring to a simmer. Reduce heat to low and continue to simmer for 7-12 minutes.
Add maple syrup and ginger to the pan and with an emersion blender blend the mixture until smooth. Alternatively you can use a blender.
Transfer mixture to glass or metal container and freeze stirring with a fork every hour until frozen. Alternatively, you can chill the pear mixture in the fridge and use your ice cream maker.