Low-fat pumpkin bread
This is not your typical pumpkin bread. I made this Low-fat pumpkin bread which is much better and healthier for your without sacrificing the flavor.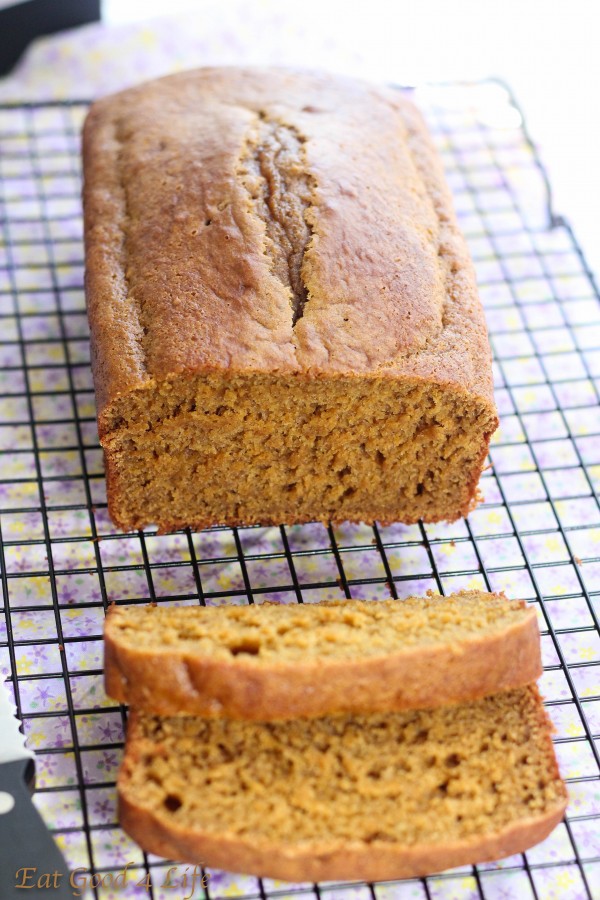 I have made two different kinds of pumpkin bread this past week that have been equally good. The difference between them was that one used no fat and the other one actually did.
To be honest I don't know which one I liked better, but the one with no added fat was, to my surprise, super moist and spongy like. I think with some sort of crumble topping it would have been even better, however, for that part I would have probably had to use some sort of fat to make the crumble stick together. Maybe next time.
I am planning on making some sort of pancakes as well, as I have some pumpkin left over. Pumpkin is actually classify as one of the super foods, so I am glad to use it as much as I am since it is in season. Granted you can use canned pumpkin if you like, but I am sure making your own pumpkin puree is much better.
Have you tried to use pumpkin puree instead of fat on some of your cakes, brownies and muffins? It is suppose to work rather well. For those people counting calories, or on low-fat diets pumpkin puree is ideal for baking certain baking goods. I have tried a couple of recipes using apple sauce as well, but I the pumpkin puree has given me better results. Perhaps because the puree being of thicker consistency.
For this pumpkin bread I used my old recipe for pumpkin spice squares I made a long time ago. I just played around with the recipe to make it low-fat and it turned out quite well. I just added a pinch of cardamon for my pumpkin bread but you can omit it if you like. I have used cloves before as well, and that gave the bread with a really good flavor, so use it if you have some on hand.
Well, I hope you can try this low-fat pumpkin bread sometime soon. It was delicious and no body noticed it was low-fat!
Enjoy!
Here you can see the before and after baking this low-fat pumpkin bread. To my surprise this pumpkin bread was super moist. I think the pumpkin puree works wonders :-)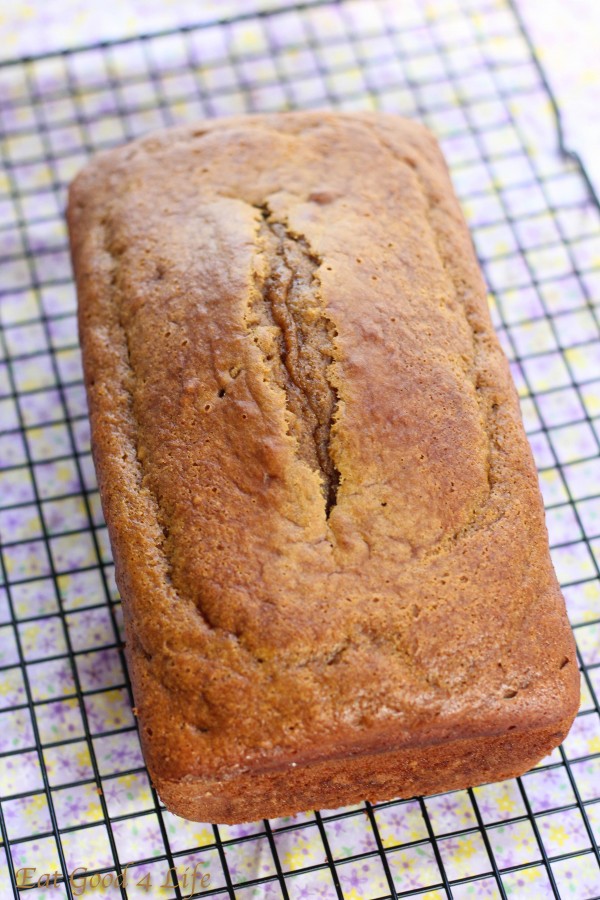 I hope you get to make this low-fat pumpkin bread version. I think you will be pleased. If you like, a crumble topping will compliment this bread very well but plain with a cup of coffee or tea is just perfect!!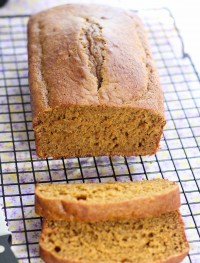 Low-fat Pumpkin bread
Yield: 8-10 servings
Total Time: 1 hour
Ingredients:
Directions:
Butter and flour a loaf pan and set aside. Preheat oven to 350F.
In a bowl, with a wire whisk, combine first 4 ingredients. Add the rest of the ingredients and mix through.
Pour batter into prepared loaf pan and bake for 50 to 55 minutes or until tester comes out clean.
Let pumpkin bread cool in the pan for about 10-15 minutes, remove it and let it cool completely on a wire rack. Serve as desired.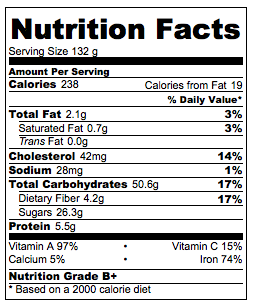 Nutrition facts calculated based on the recipe giving 8 servings.