Low Carb, gluten free peanut butter and dark chocolate breakfast muffins
These muffins are out of this world. The peanut butter and dark chocolate are just amazing together but you know that already!
These muffins, however, are a little bit especial because I used a nutritional supplement called Vi Shake Mix to include in the breakfast muffin batter.
But you may ask, what is Vi Shake Mix?
Vi Shake is a protein blend nutritional supplement that is low-fat, low sodium, low-calorie, low sugar, and lower in carbs. It is a protein supplement with extra nutritional properties. The Vi Shake Mix also uses natural colors, like beet powder to make their different flavored colors, which I think its awesome.
How did it taste?
The Vi Shake Mix  was vanilla flavored, but you can add other individual packages to make flavors like banana, chocolate and strawberry. All in all it was pretty good. I really enjoyed it when I added it to my fruit smoothies in the morning. You can also have the shake just mixed in with some milk if your prefer. I think post work out it would also be great.
Would I try it again?
Yes I would. I think next time I will try to get more creative and incorporate the Vi Shake into a pancake batter of some sort. However, I really liked these peanut butter and dark chocolate muffins, so I might make them again first :-)
I think I could consider my husband a protein supplement expert, since he relays on these powders for breakfast every morning. He actually thought this product was pretty good too, so he will be using it quite often.
Let me know if you get to try these muffins and how you like them. Until my next post,
Stay safe and enjoy!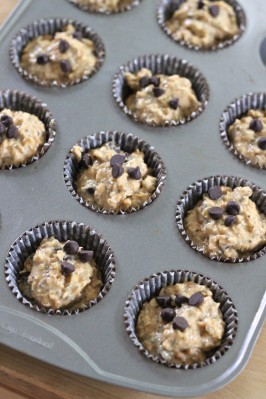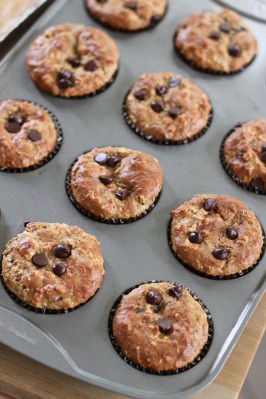 Here you can see the before and after. Just sprinkle the remainder dark chocolate chips over the muffins before baking. Bake for 22-24 minutes or until a tester comes out clean.
Disclaimer: This post is sponsored by Visalus. This post contains affiliate links. Visalus provided  me with the Vi Shake Mix  to write this review and all opinions are my own. I speak from personal experience. Please consult your doctor if you have a medical-related condition and would like to start on a nutritional supplement . The end. :-)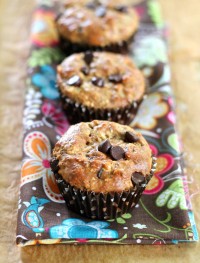 Low carb, gluten free peanut butter and dark chocolate breakfast muffins
Yield: 12 muffins
Total Time: 35 minutes
Ingredients:
Directions:
Preheat oven to 350F degrees F. Line muffin pan with muffin paper liners.
In a large bowl, with a wire whisk, combine first 6 ingredients. Add the remainder ingredients to the bowl reserving 2 Tbsp of dark chocolate chips and combine until well incorporated. Fill paper liners 2/3 of the way and sprinkle the remainder chocolate chips over each muffin.
Bake for 22-24 minutes or until a tester comes out clean. Remove muffins from muffin pan and cool completely on a wire rack. You may freeze these for future consumption if you like.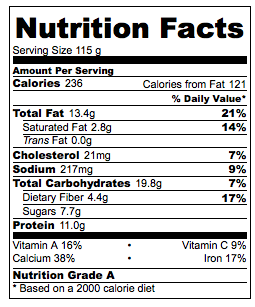 Nutrition facts calculated based on the recipe giving 11 muffins.