Loaded baked sweet potatoes
I can't rave enough about these Loaded baked sweet potatoes. Everyone in my family wanted me to make them again the following day. So easy, delicious and nutritious.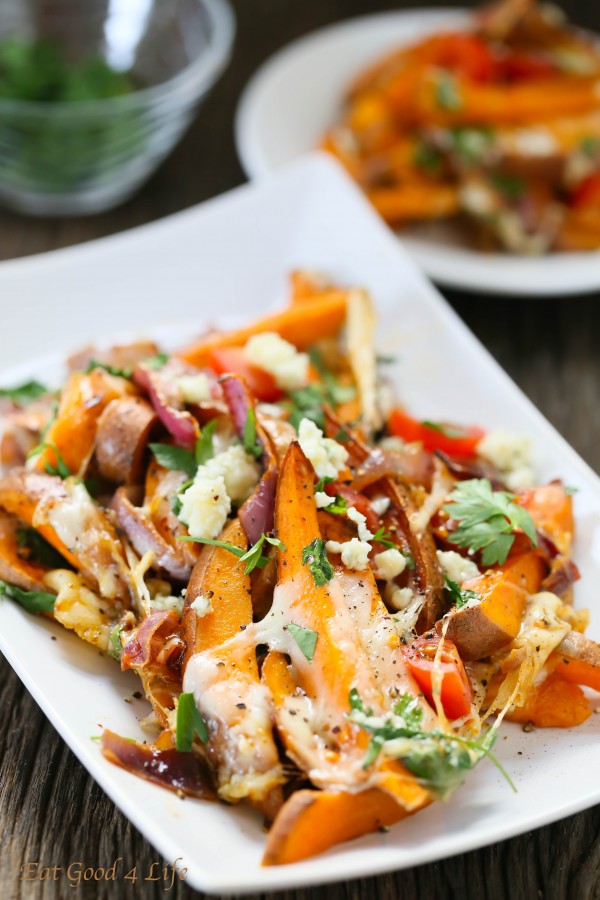 These Loaded baked sweet potatoes are to die for. All the sweet potato recipes that I have tried before have been sweet dishes so I wasn't sure if this would work. I have seen other versions of this recipe but never care to try them until today. I was a bit skeptical because I didn't know if the flavors were going to work…they worked perfectly!
I am glad I tried these loaded baked sweet potatoes because they are just plain sensational.
I urge you to try this recipe. It is fairly easy and you can add any other veggies of your choice. I thought the onions and sweet potatoes were enough so for me, I will keep the recipe just as is next time I make it.
I did quite a large portion for this recipe so I used my large roasting pan. I don't get to use it as much as I would like to but I am glad I purchased it because it is truly a life saver, especially when it comes to roasting veggies since I do large quantities of them.
On another note, I want to let you know that my cookbook, The Matcha Cookbook: Green Tea-Inspired Meals, Snacks, Drinks and Desserts.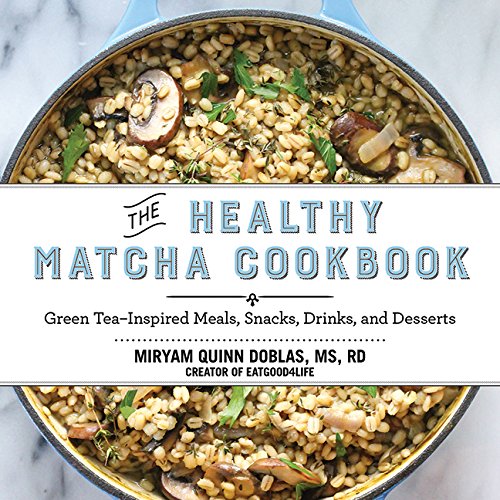 The  cookbook is ready for pre-order at:
To see more about what recipes and to see a sneak peek of what is in the cookbook make sure you visit this link.
I leave you with this amazing Loaded baked sweet potato recipe that I hope you make soon. If you like sweet potatoes I think you are going to love this recipe.
Enjoy!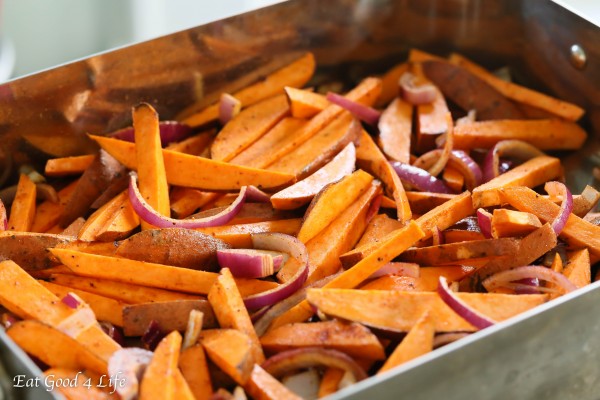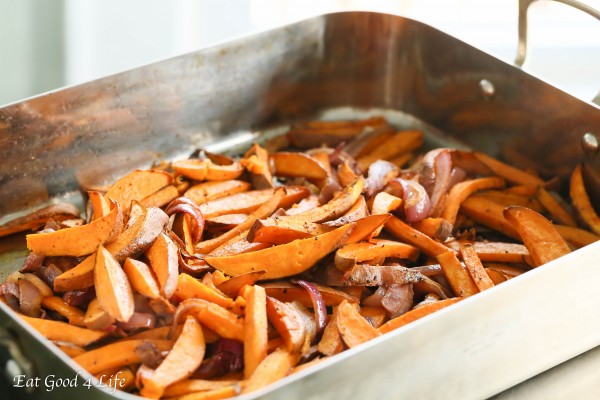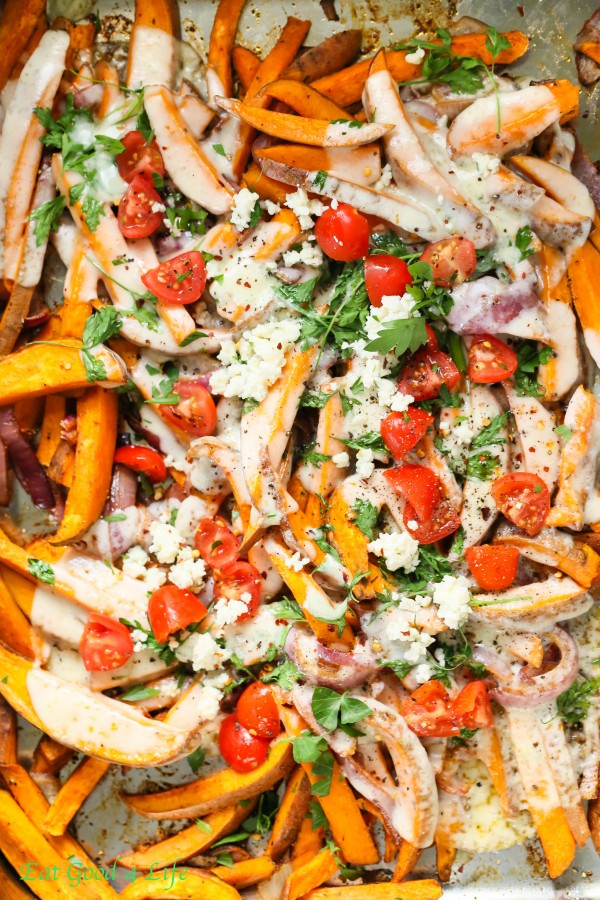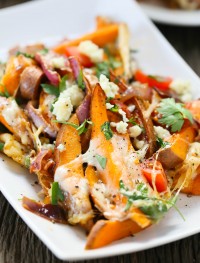 Loaded baked sweet potatoes
Yield: 8 servings
Total Time: 40 minutes
Ingredients:
3 lbs sweet potatoes, cut into wedges
2 large red onion, cut into strips
1 tbs of taco seasoning, any other seasoning will work
6 slices provolone cheese
4 oz cherry tomatoes, chopped
3 oz gorgonzola cheese
3 tbs olive oil
Fresh parsley
Directions:
Preheat your oven to 375F. In a large roasting pan add the onions, sweet potatoes, olive oil and seasoning and mix through. Place the roasting pan in the oven and bake for 30-40 minutes (depending how thick you have cut the potatoes)
Take roasting pan out of the oven and add the slices of provolone, tomatoes and gorgonzola cheese. Place back into the oven for 3-5 minutes or until cheese is melted. Sprinkle fresh parsley over the potatoes and serve while they are warm.
NOTE: I used a mixture of provolone cheese and gorgonzola cheese but you can add any other cheese of your choice.