Lemon coconut bites
Lately I have been experimenting trying to make simple snacks. Last week I was able to come up with a recipe requiring just 3 ingredients and today I came up with these lemon coconut bites that are also very simple to make and delicious.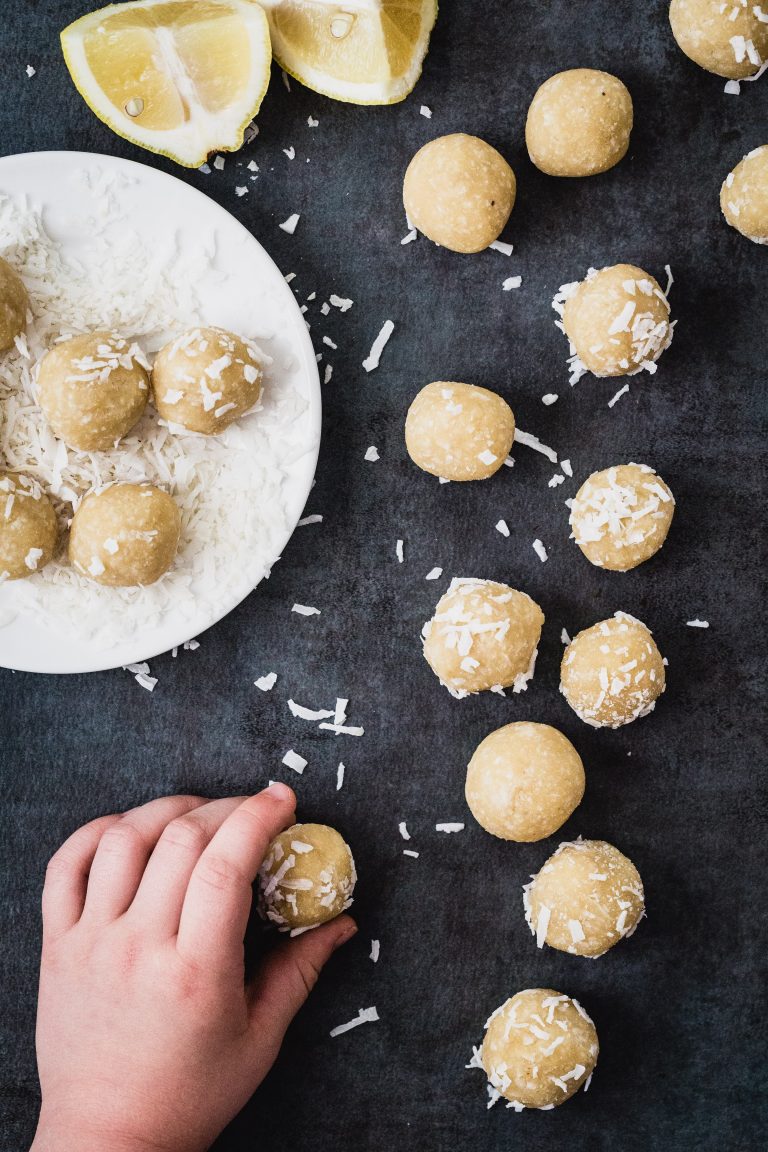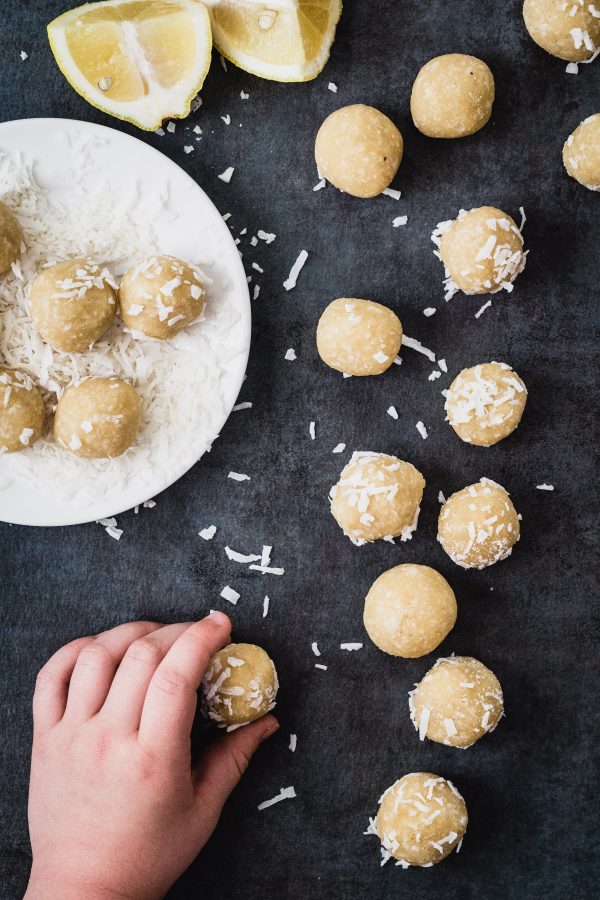 I like making simple and easy treats that my kids can help and while these bites required one more ingredient than the bites I made last week you only need a total of 4, how awesome is that?
These are delicious but also healthier than other version I have seen. I pack these bites for school for my kids and myself and they keep us full longer. The almonds are high in protein so that helps curve our hunger cravings. One thing you can do as well is incorporate vanilla protein powder to increase the protein content if you like. I think it will work just fine. I might actually do that next time I make them.
You can make endless variations and flavors when it comes to these little bites. I love the fact that these are gluten free and vegan and require no baking, which means you can make them in a flash. Even my kids are able to help when making them, which is fun for them.
I used Truvia Nectar to sweetened these little bites so the sugar content is very low, just 2.5 grams per serving. For my diabetic readers and those not wanting to have much sugar in their diet this is perfect for you.
I have also thought of making an orange flavor after making these so if you like add orange juice instead of the lemon. I know I am going to be coming up with more variations but for now these lemon coconut bites will do. I actually wish I doubled the batch because these were gone in no time. They are delicious, healthy and super convenient to have on the go so I hope you like them.
Enjoy!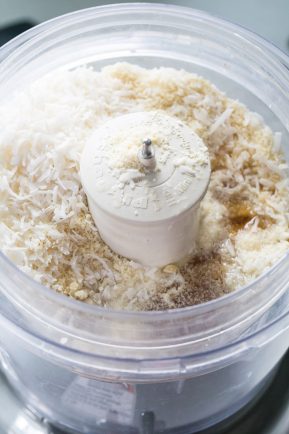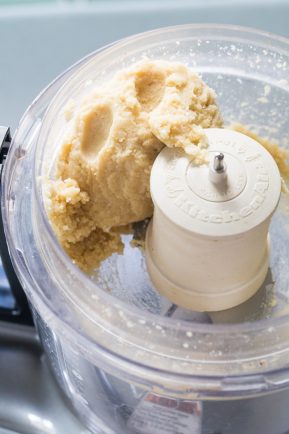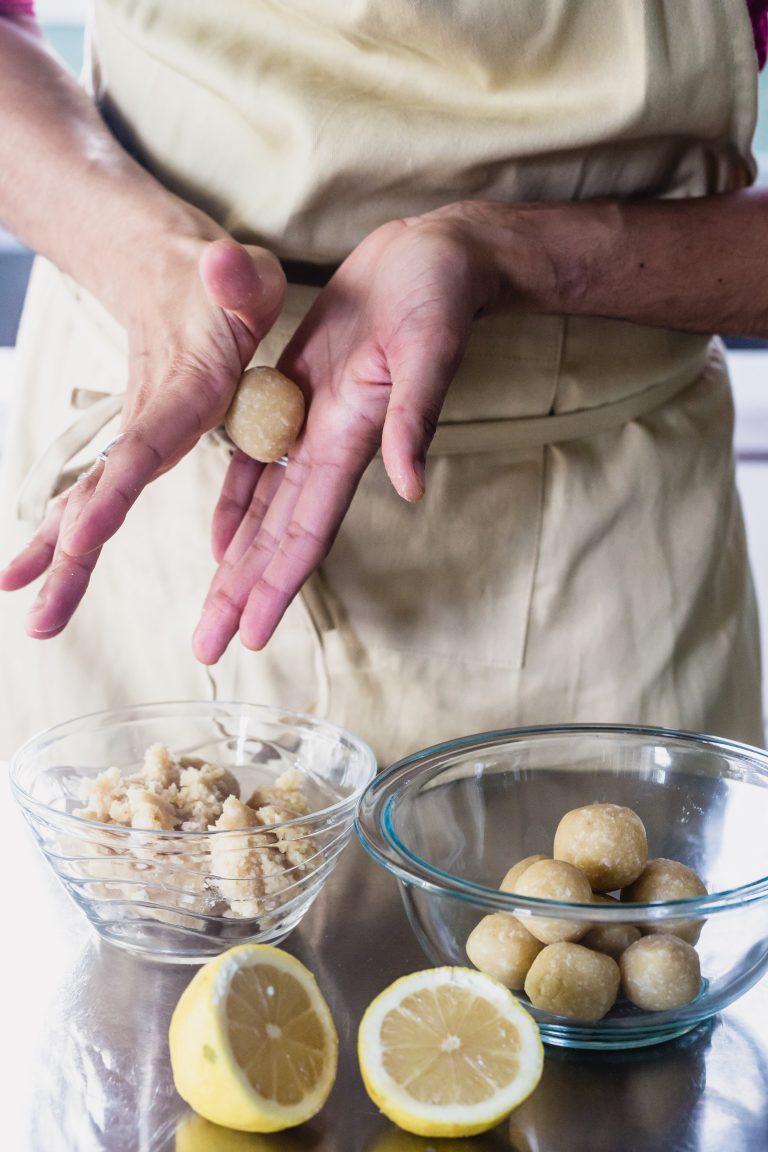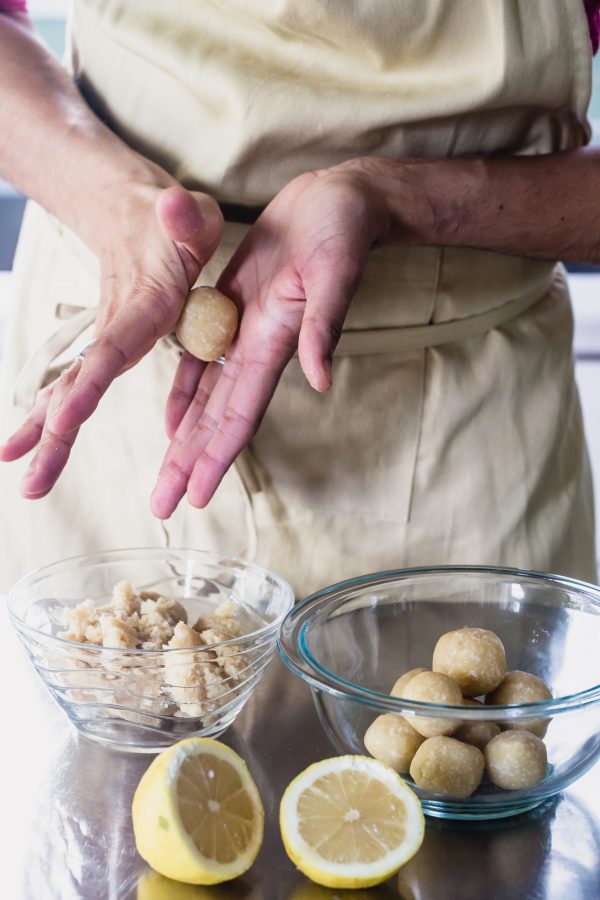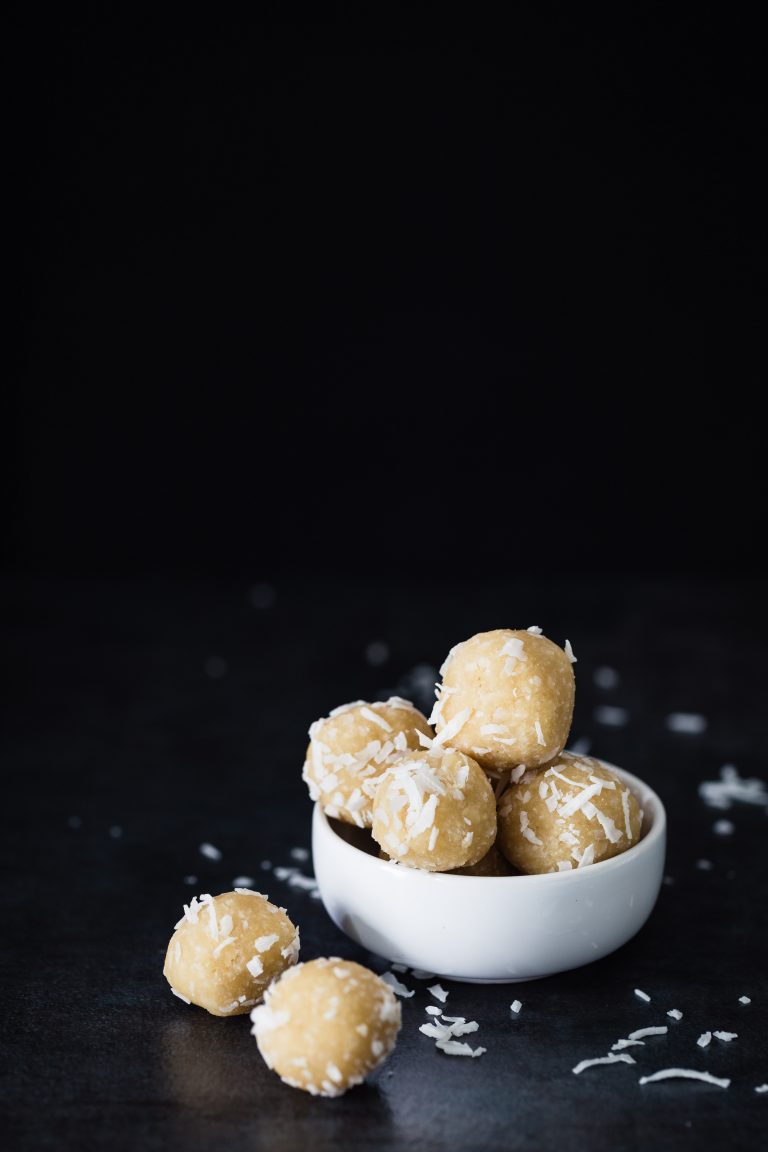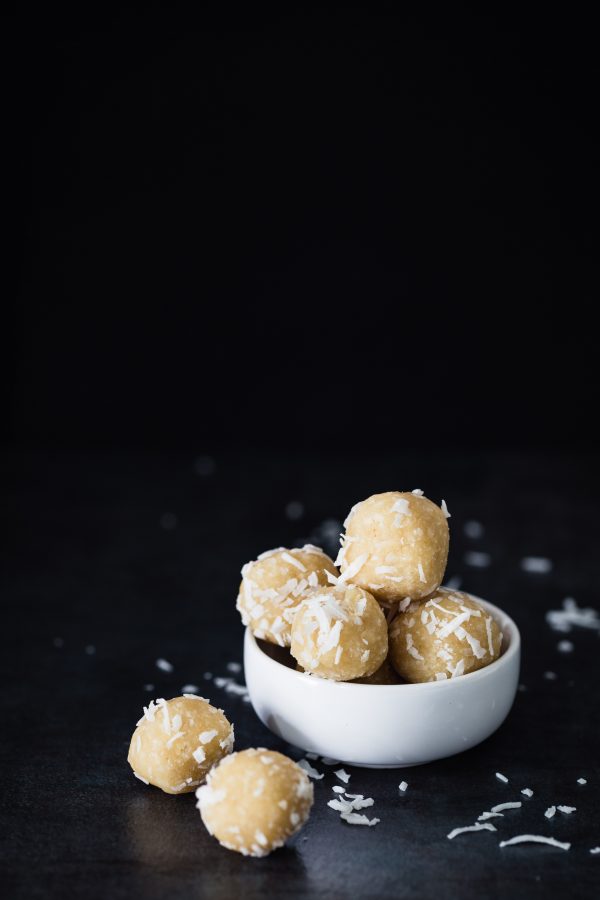 This recipe is sponsored by Truvia. The opinions and text are all mine. The end.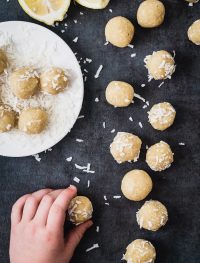 Lemon coconut bites
Yield: 20 bites
Total Time: 30 minutes
Ingredients:
Directions:
Place all the ingredients in your food processor and pulse until the mixture comes together.
Roll little balls with small portions of the mixture between your hands and store in the fridge in a glass storage container until ready to eat.