Lemon and Wild Berry Poppy Seed Muffins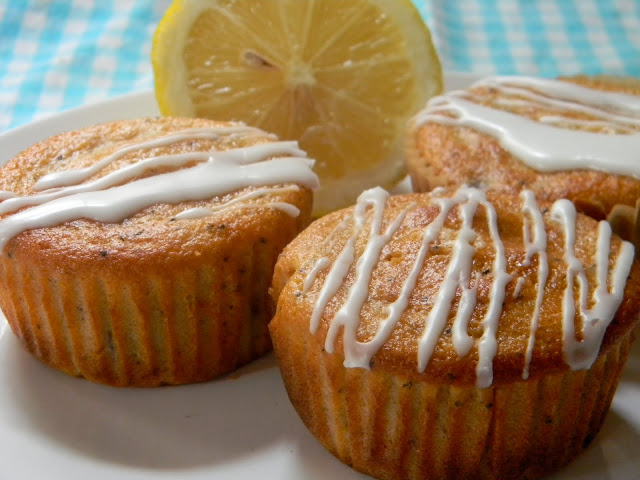 For the first time ever I made lemon poppy seed muffins although with a twist :-) and I must say they are pretty good. I added wild berries which was nice.
The lemon went really well with the berries. I also did not have enough room in the muffin pan so I used my mini loaf pan and made some that shape. Pretty cute as you can see. When I make them next time though I am going to put a little bit more lemon juice! love the lemon flavor :-)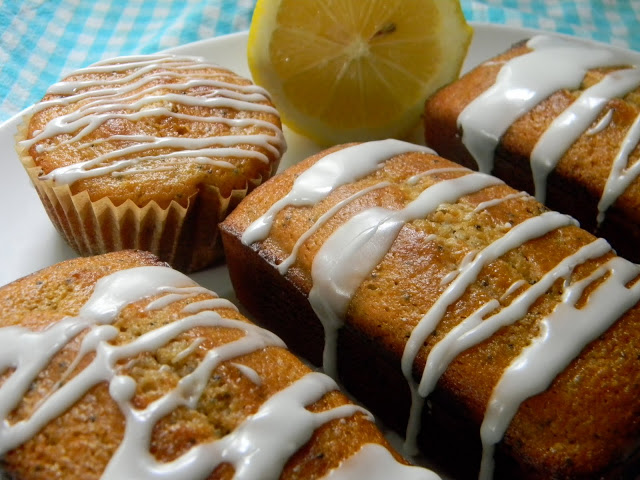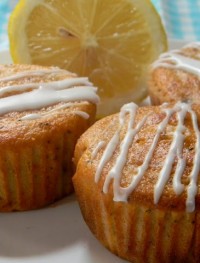 Lemon and Wild Berry Poppy Seed Muffins
Ingredients:
2 cups whole wheat flour
1/3 cup frozen wild berries thawed
3/4 cup sugar
2 teaspoons poppy seeds
2 teaspoons baking powder
1 teaspoon baking soda
2 eggs, organic
1 cup low fat yogurt, used organic
1/4 cup fat free milk
1/4 cup olive oil
1-2 tablespoons grated lemon zest
1/3 cup lemon juice, I think you can use more
Pinch of salt
Directions:
Preheat oven to 400 degrees F. Grease a muffin tin or line with muffin liners.
Combine eggs, sugar, yogurt, oil, milk, poppy seeds, lemon zest, and lemon juice. Add flour, baking powder, and baking soda, and salt. Mix until just combined. Fold in the berries.
Spoon batter evenly in prepared muffin cups. Bake for 25-30 minutes. You may want to watch at minute 20 to make sure they are doing ok! :-)
TIP: Remove muffins from pan the minute they are done and cool on a wire rack. For my version I used lemon icing. Just powdered sugar and lemon juice. Use as much sugar and lemon juice as you want depending on icing consistency.