kale sun dried tomato pasta
This kale sun dried tomato pasta was a quick recipe I made last night for dinner. Sometimes I am in a crunch and I don't have anything plan for dinner so last night I just took a look at my pantry and fridge and this is what I came up with.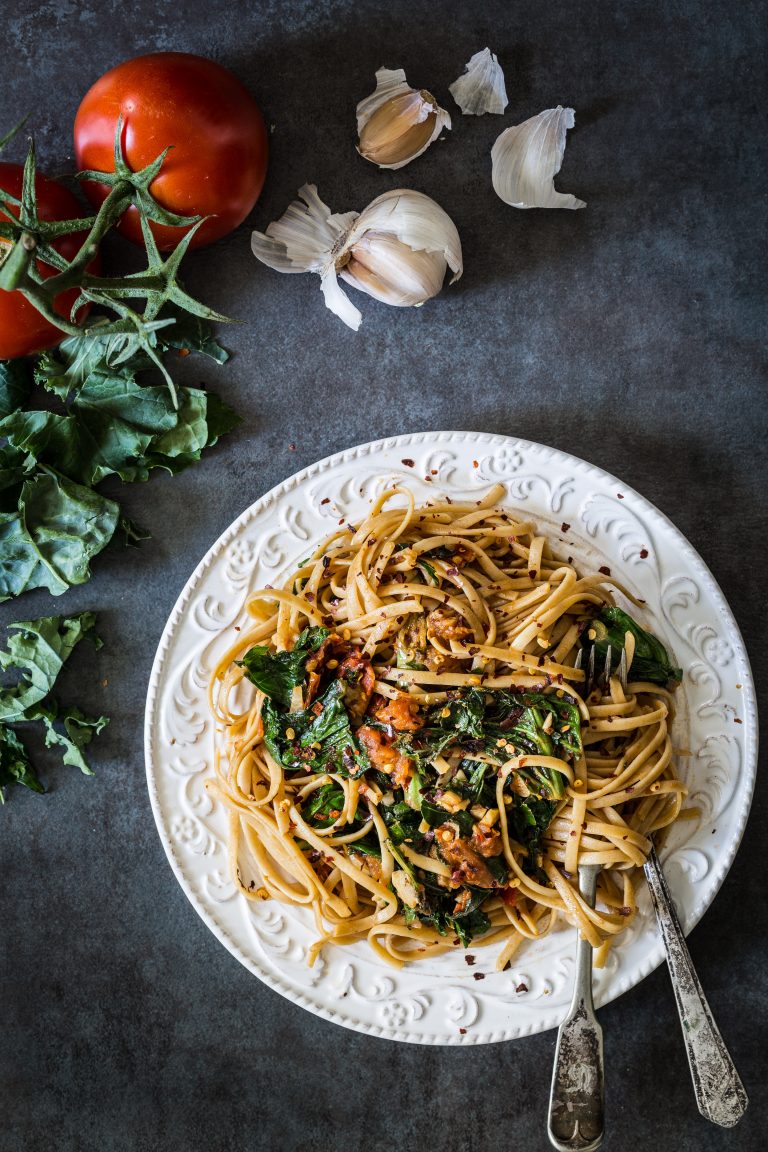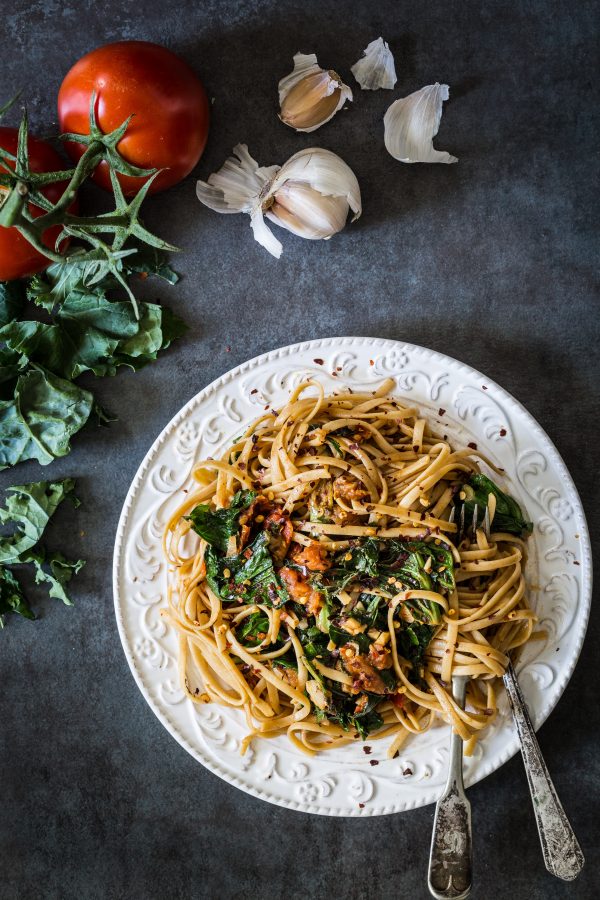 My kids loved it even though I added some pepper flakes to give it some heat. I think the mixture of the thyme as well as the red paprika, and let's not forget the wine, made this pasta exceptional.
I also added tons of garlic. I love garlic so every time I have to use it for recipes I go over board. My family doesn't mind so tons of garlic works for us!
If you like you could also add fresh spinach instead of kale or any other greens of your choice. I have done a similar recipe before using both spinach and mushrooms and it was equally good.
If you don't like anchovies you can omit them and just use salt. The anchovy flavor doesn't come through at all but it is your choice to use them or not.
On another note, I have about 3 weeks left for the torture to begin. When I say torture I mean school. Mentally I am preparing myself because it is going to be a very hard road. PA school is no joke so I hope I succeed. To say that I am crapping my pants is an understatement…I will keep you posted!
Anyhow, I hope you get to make this kale sun dried tomato pasta. If you want something quick and delicious this is it, and you don't have to add so much garlic if you don't want to!
Enjoy!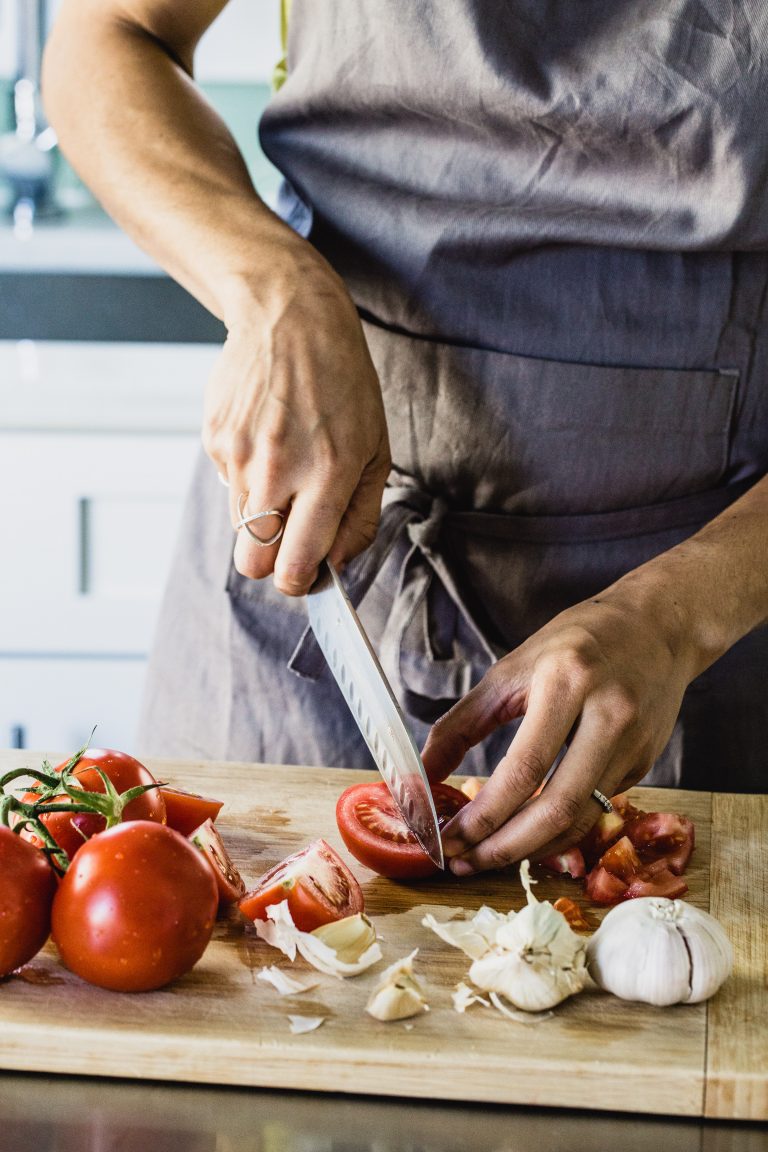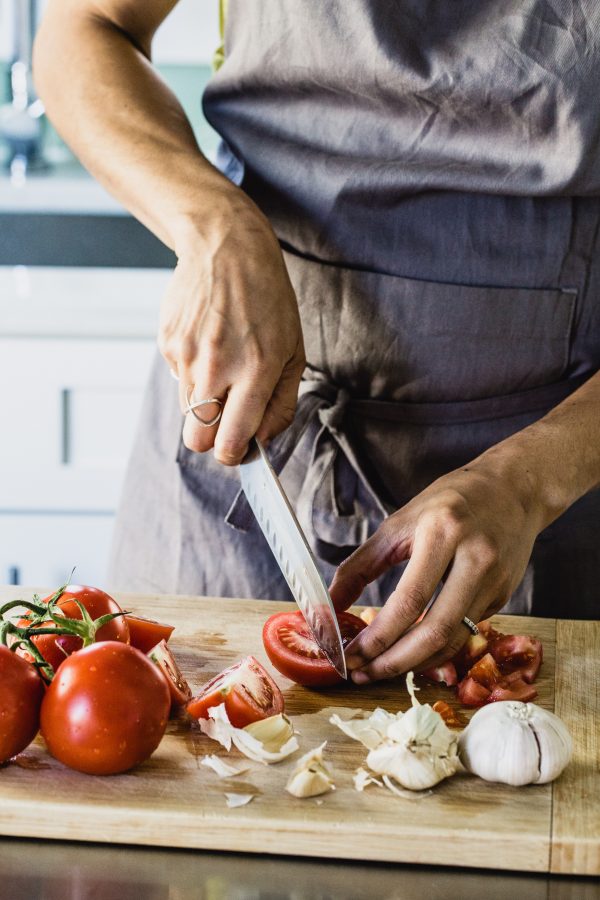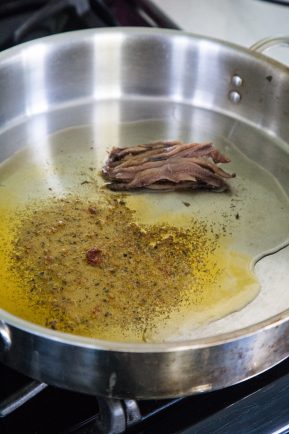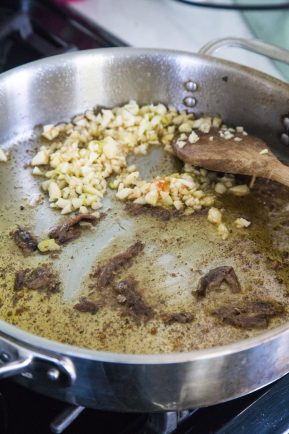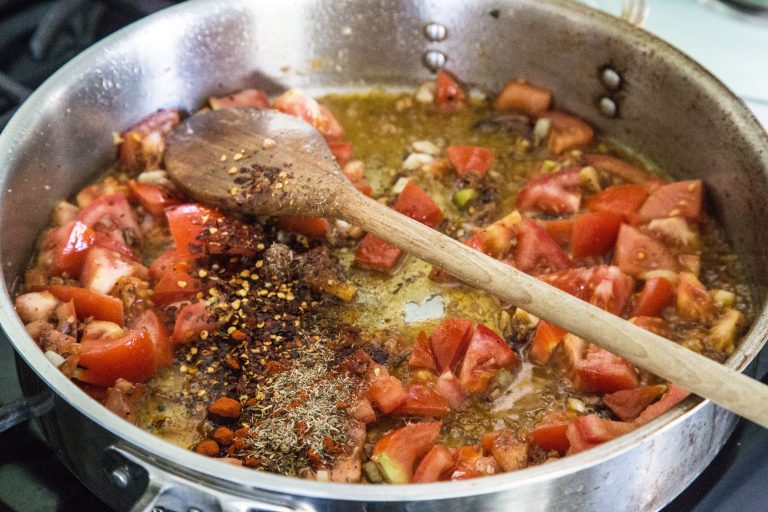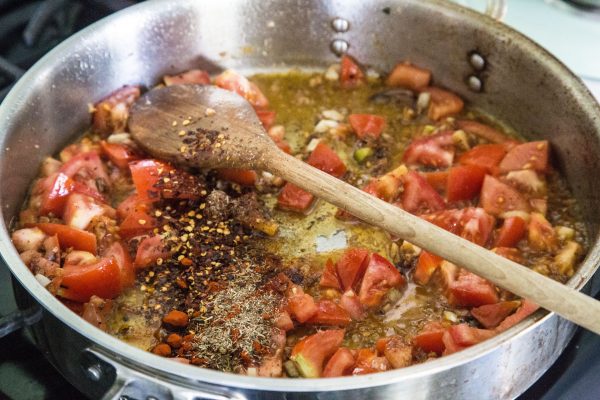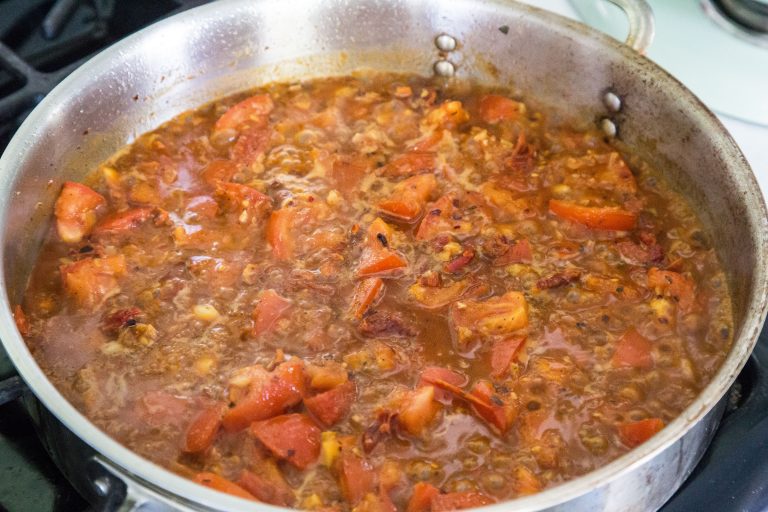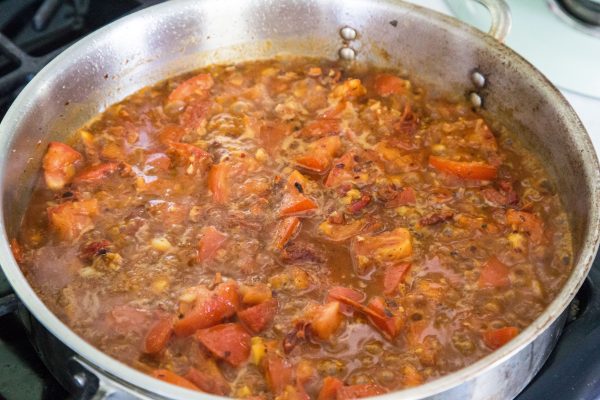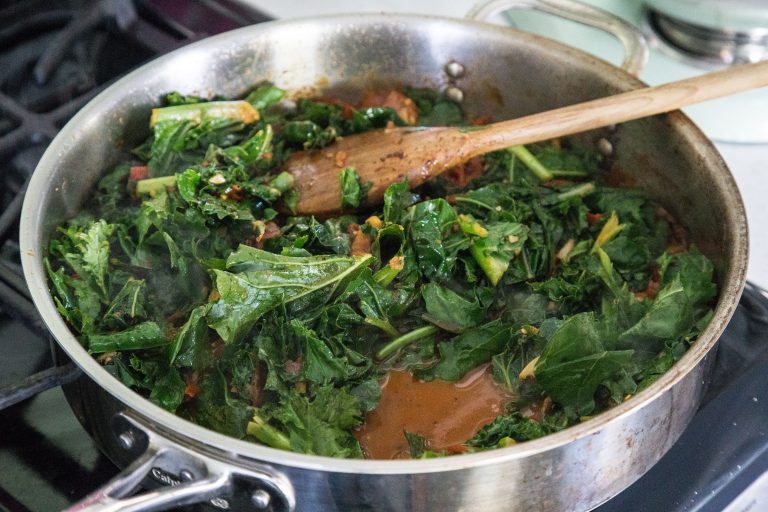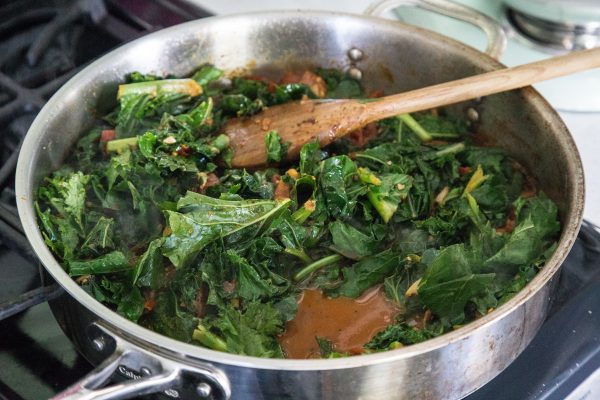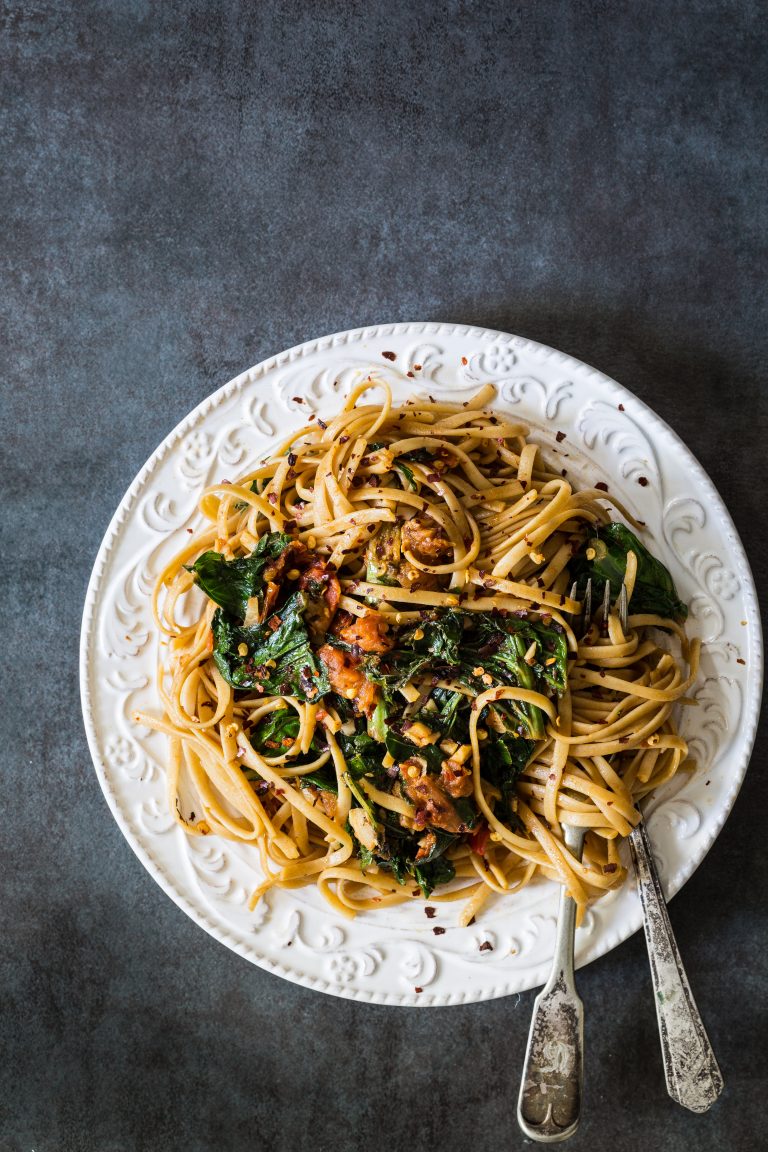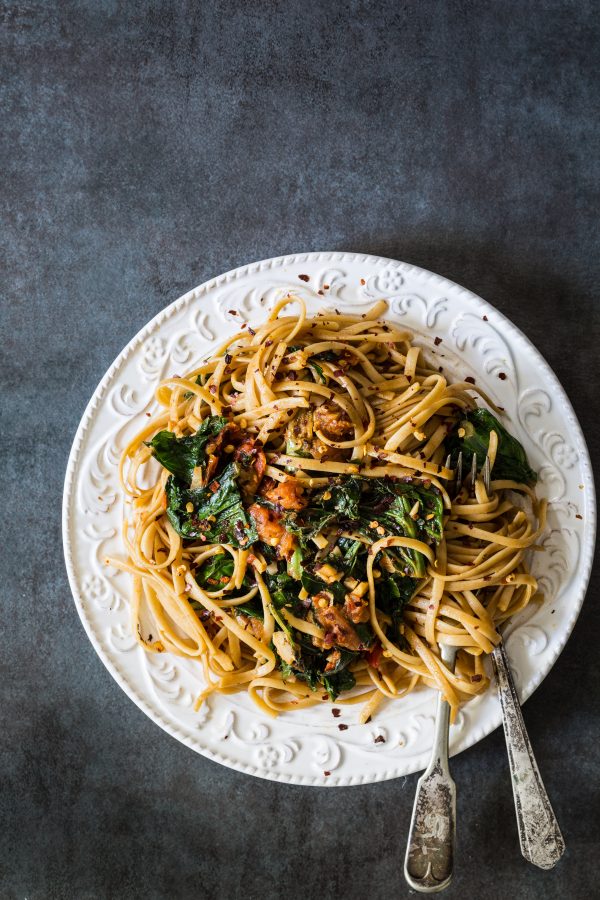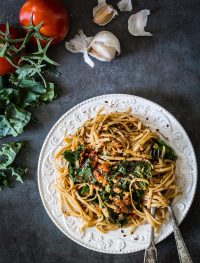 kale sun dried tomato pasta
Yield: 6 servings
Total Time: 20 minutes
Ingredients:
Directions:
Cook pasta according to package instructions.
In a large skillet, over medium to high heat, add the olive oil and anchovies and stir until they start to disintegrate. This will take less than a minute. Add the garlic and cook for 1 minute until fragrant.
Add the tomatoes, spices and salt. Stir and cook for 1 minute or so. Add the sun dried tomatoes and wine and let the sauce cook on high heat for about 5 minutes. Add the kale and stir until it starts to wilt and cook down. About two minutes.
Add the cooked pasta and stir. Serve immediately.
NOTE: You can omit the anchovies and add some extra salt.