Kale goat cheese tomato frittata
I am on a kale mission lately. I think I have been adding kale to anything recipe possible and this kale goat cheese tomato frittata is an example. We loved this combination and my husband couldn't get enough.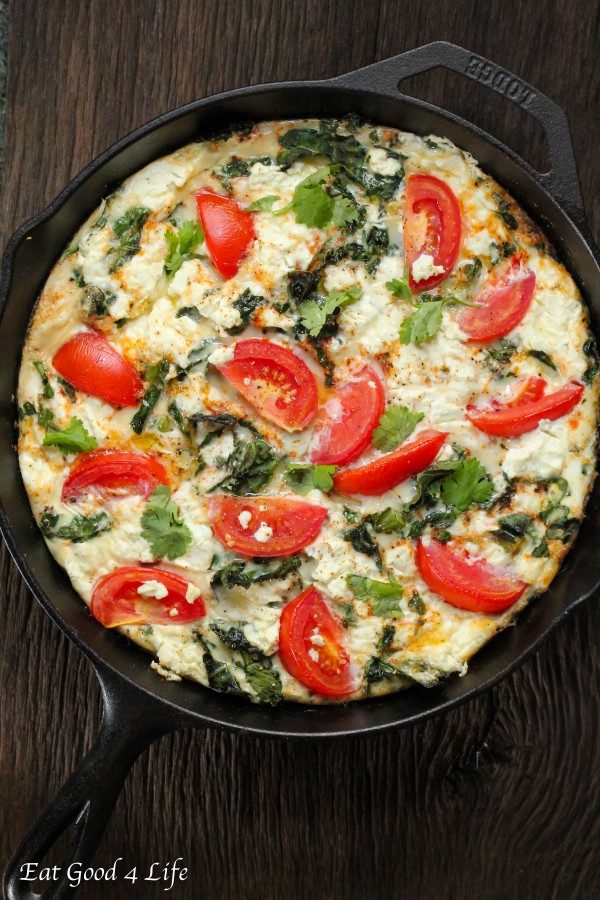 I am going to try to start posting a little bit more often. I just finished summer school, that was super crazy to say the least, and I didn't had much time to devote to cooking, baking and recipe development. Starting from today that is going to change!
Anyhow, for this frittata I actually did a combination or regular eggs and egg whites. I didn't want to saturate the frittata by using just whole eggs because of the cholesterol. Don't get me wrong, no one in my family has high cholesterol and I truly love whole eggs but when a recipe calls for 10 or 12 whole eggs, well I have to device some adjustments.
The egg whites worked perfectly.
I normally start cooking my frittata on the stove top but this time, because of time constraints, I just baked it in the oven and oh boy, the kale goat cheese frittata turned out perfectly. I think this simpler method is going to be the preferred cooking method of choice from now when making frittatas.
I also used my cast iron skillet, which I love. I just made sure I greased it well enough and then added a couple of tablespoons to my frittata mixture so I didn't have any problems with the frittata sticking to the pan. This kale goat cheese frittata is sort of unique with the flavors. The combinations are endless so if you don't like goat cheese, or prefer other type of veggie instead of kale you can totally do that. Anything goes!
Well I leave you with this super easy and tasty recipe so that I can get back in the kitchen and cook and bake some more!
Enjoy!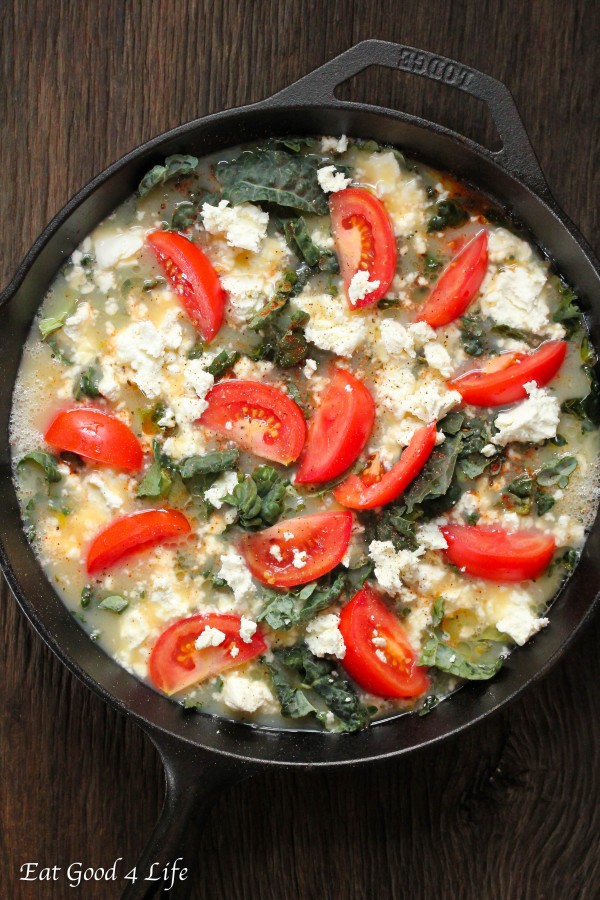 Here you can see the frittata right before being baked in the oven at 425F. It was super simple to put together and extremely delicious. You can actually use any mixing of your choice!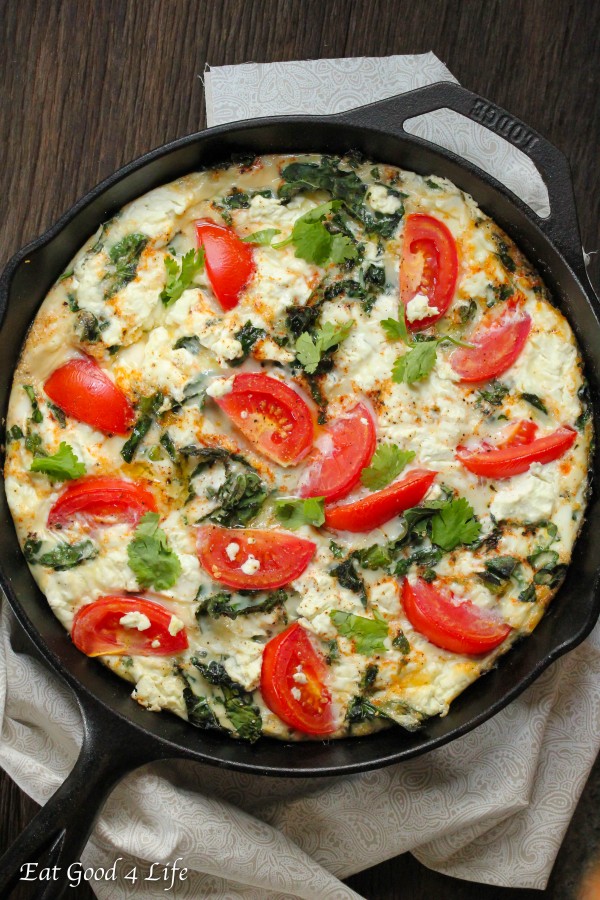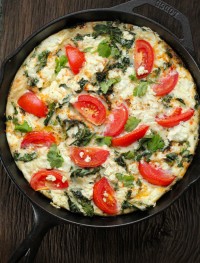 Kale goat cheese tomato frittata
Yield: 8 slices
Total Time: 35 minutes
Ingredients:
32 ounces egg whites
4 whole organic eggs
5 oz goat cheese
2 tomatoes, quartered
2 cups fresh kale
2 tbsp olive oil
1/2 tsp ground pepper
1/2 tsp celtic salt, or Himalayan salt
Fresh cilantro, optional
Directions:
Preheat your oven to 425F.
Grease your 12 inch cast iron skillet, or any other skillet with 1 tsp of olive oil set aside.
In a large mixing bowl add all the ingredients except the tomatoes, goat cheese and kale. With a wire whisk combine the ingredients. Place the mixture in the cast iron and arrange the kale, tomatoes followed by the goat cheese over the egg mixture.
Bake in your preheated oven for 25-30 minutes. Sprinkle some cilantro if desired and serve while it is still hot with some whole grain bread.