Kale cranberry feta cheese salad
I have been making this kale cranberry feta cheese salad for the past two weeks. I think I have probably made it four times already I am so in love it.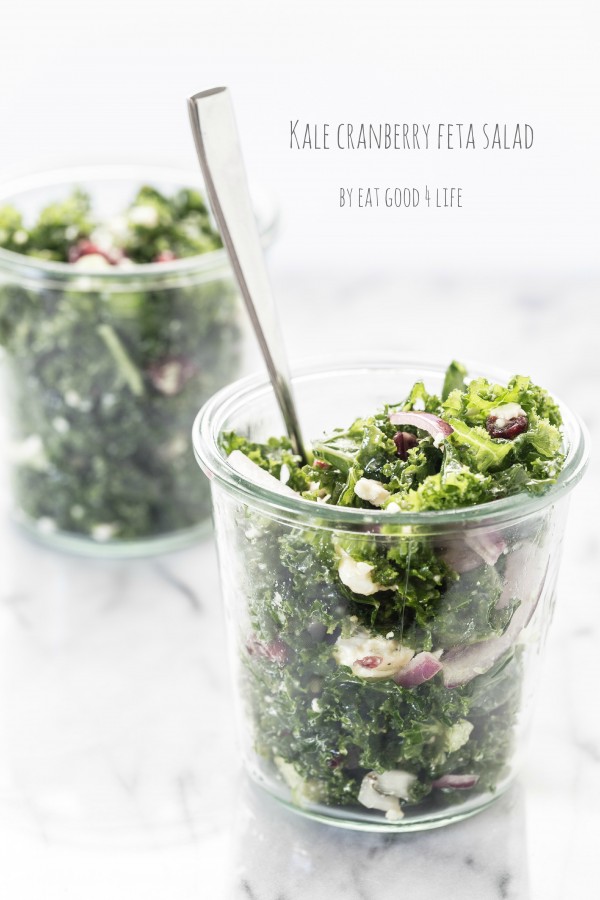 The first time I tried something like this was at my friends house about 4 weeks ago. She actually bought the salad from a new deli shop here in town. The salad was quite costly in my opinion but very good nonetheless. I thought the salad was quite simple so recreating it making it with my own homemade salad dressing shouldn't be too hard.
So a few weeks later I got to make it using my mustard salad dressing vinaigrette and oh boy… I have been making this kale cranberry feta cheese salad at least twice a week. Even my kids love it!
The best way to eat this salad is a few minutes after making it when the dressing has been softening the kale for a while. I normally make the salad in advance and let it sit for 20 minutes for the vinaigrette to do its thing with the kale. I have let it sit for longer time as well as refrigerate leftovers and still the salad is perfectly fine.
On another note, I am so panicing about the holidays been so near. I don't know where time is going but for sure it is flying by. I am planing of making at least a couple of holiday cookie recipes soon so stay tuned for that. I am also still debating whether or not I am going to be gifting homemade goodies to friends and family this year. It is so much work. I know they will appreciate them… will see.
Anyhow, I hope you get to make this kale cranberry feta cheese salad. If you like kale you are going to love this recipe.
Enjoy!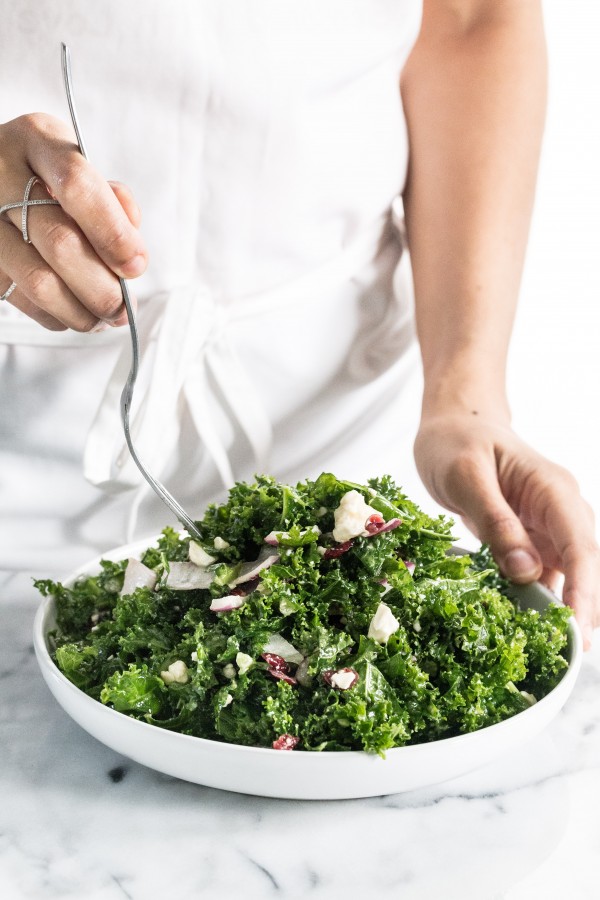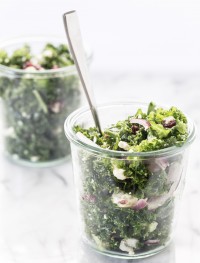 Kale cranberry feta cheese salad
Yield: 4 servings
Total Time: 10 minutes
Ingredients:
10 oz fresh kale
6 oz feta cheese
1 large red onion, sliced
1/3 cup dried cranberries
Salad Dressing
Directions:
In a large bowl add the salad ingredients and set aside.
Mix salad dressing ingredients in a salad dressing shaker or any other jar of your choice. Pour dressing over the kale and toss to combine. Allow the salad to sit for at least 15-20 minutes to make sure the kale softens.