Immune boosting orange smoothie
Making smoothies is something that I like to do year-round. My family starts most days with a smoothie so that we can get our vitamins, antioxidants and minerals from early in the morning. This immune boosting orange smoothie was just perfect to start the day. Super refreshing and tasty!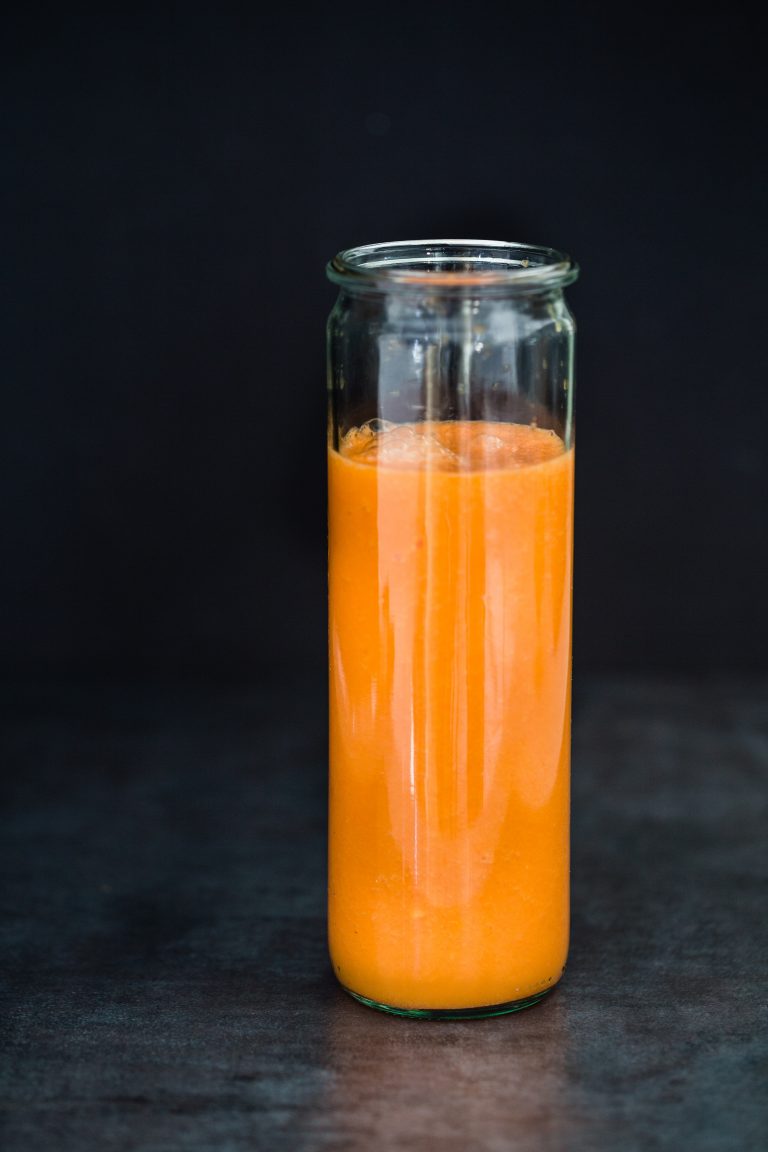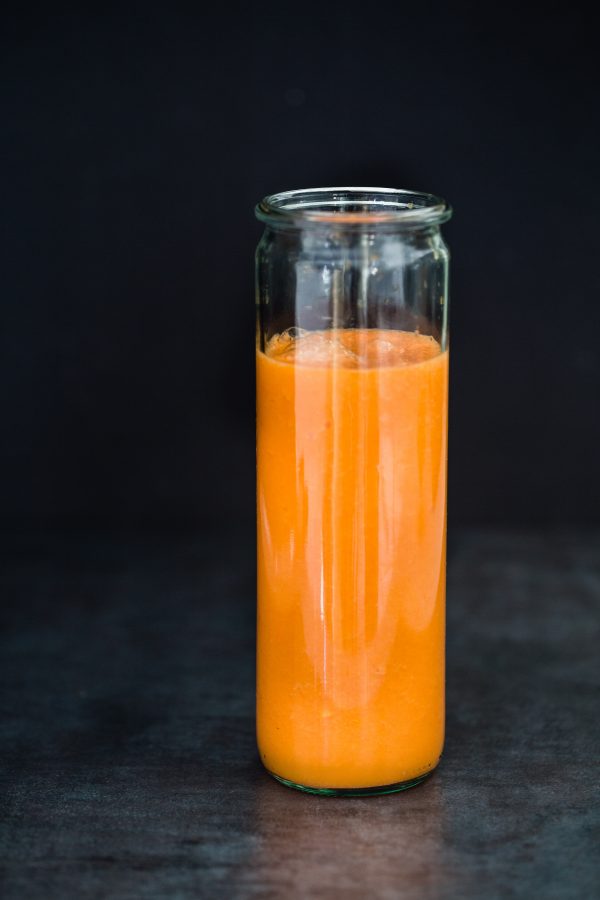 When making smoothies, I like to switch things around and try different ingredients. I normally use frozen fruit, bananas and milk but today I wanted to create something with an orange base. I made this immune boosting orange smoothie and my kids loved it.
Some nutrients that are particularly important for immunity include: Vitamins A, B2, B6, C, D, and E, as well as minerals such as selenium and zinc. I decided to add about ½ inch chunk of fresh ginger to the smoothie because it has amazing health and detoxifying properties. Also, consuming citrus fruits that are high in Vitamin C during the winter months helps boost your immune system and quickly clears out any cold/flu viruses. Thus, I also wanted to incorporate a high-quality orange juice into the smoothie base. I used Florida's Natural® Brand Orange Juice, which is not-from-concentrate and made entirely in the United States. Not only is it extremely convenient, but it's also very high in vitamin C. Since liquid is needed to blend the smoothie, it is the perfect ingredient to add.
Whenever I purchase orange juice, I make sure to buy Florida's Natural because it's made entirely with oranges grown by real, Florida citrus farmers who care deeply about the quality of their crops. With Florida's Natural, you get the best quality juice that actually tastes real—not artificial like many other brands.
If you haven't started making your own smoothies, I urge you to start. It is extremely easy and very economical. I have purchased smoothies before at smoothie bars, as well as gyms, to find out that not only they are very expensive, but the taste and ingredient quality isn't very good.
Making your own smoothies is great because you can add an array of ingredients and make endless combinations. You can pretty much add type of vegetables, fruits, protein, nuts etc. My kids tend to love any combination I come up with. (Plus, they are already used to drinking any concoction I make, so I am thankful for that!) Sometimes I even freeze smoothies as popsicles. Try freezing this smoothie recipe for a healthy, refreshing snack.
Enjoy!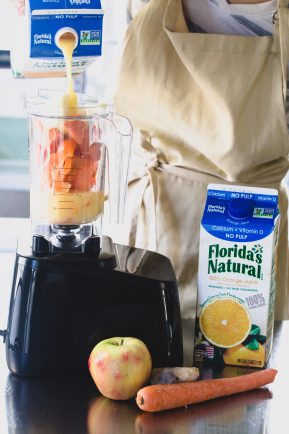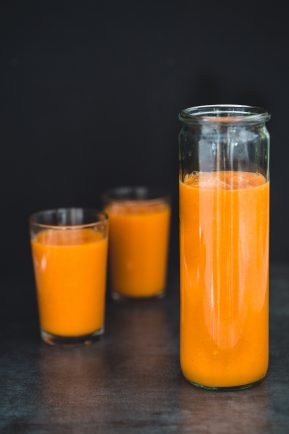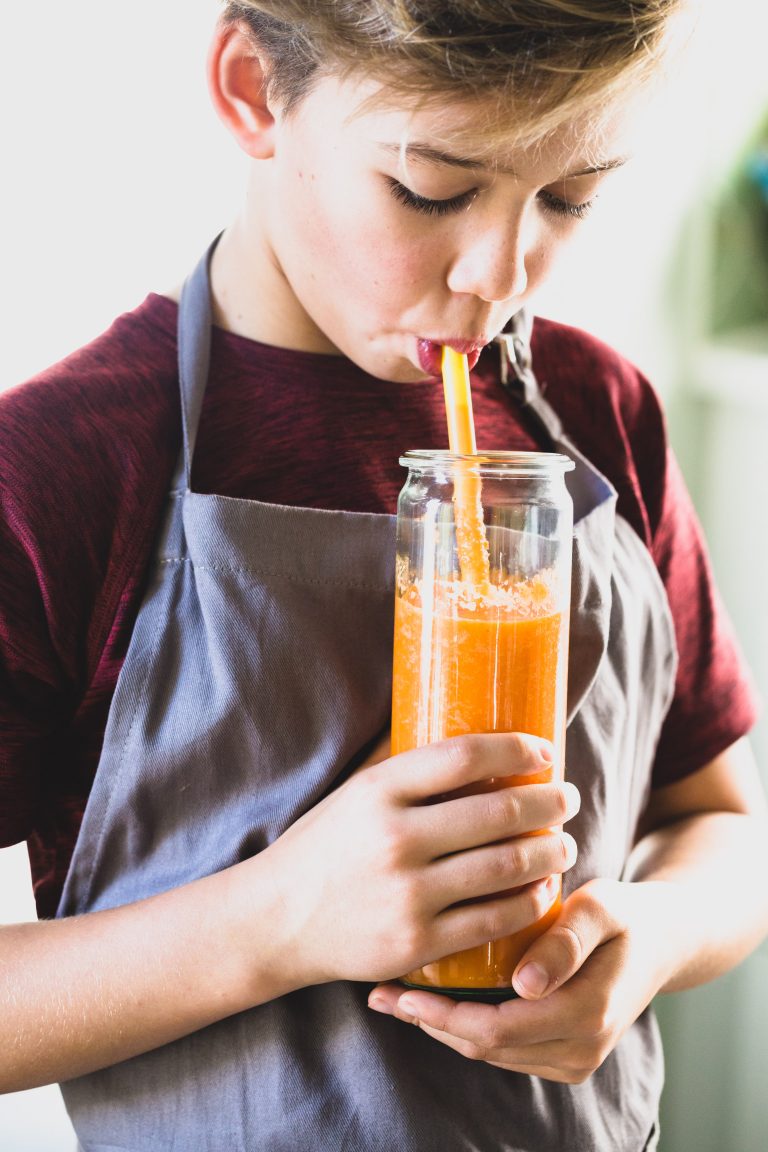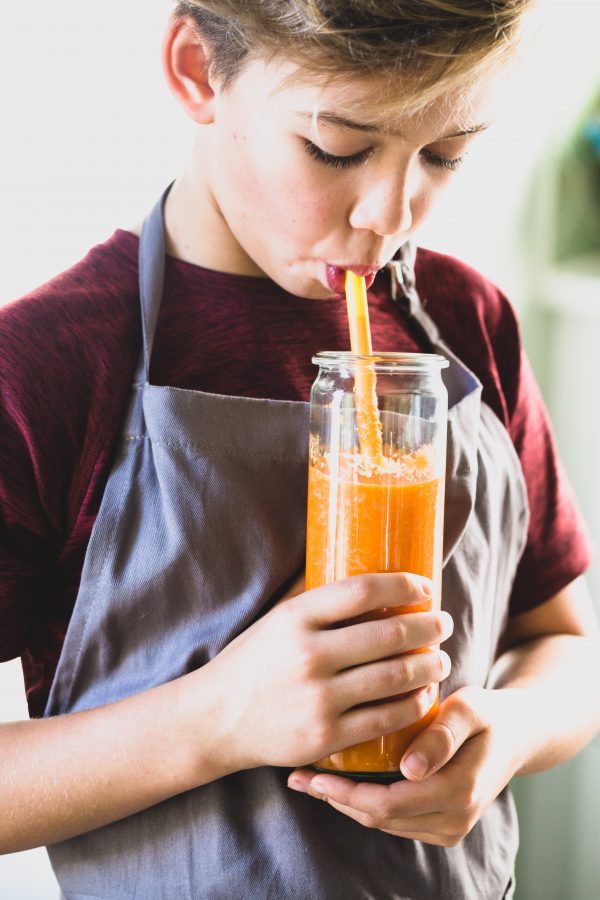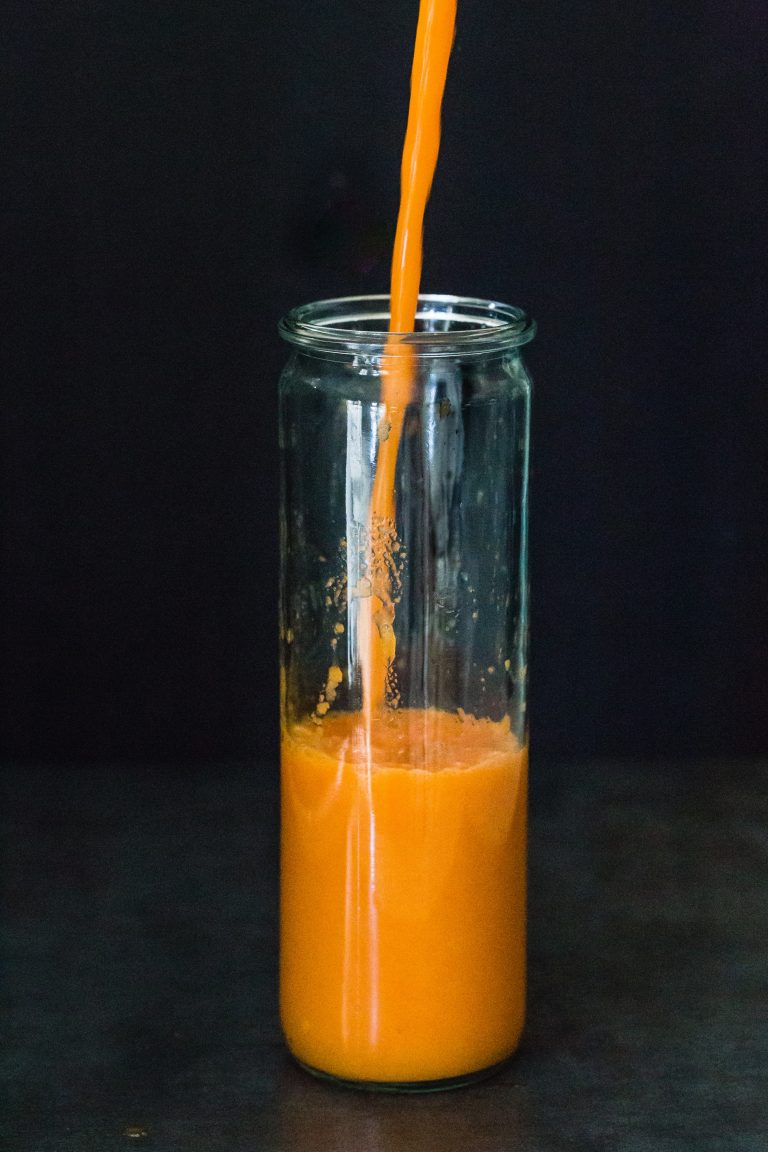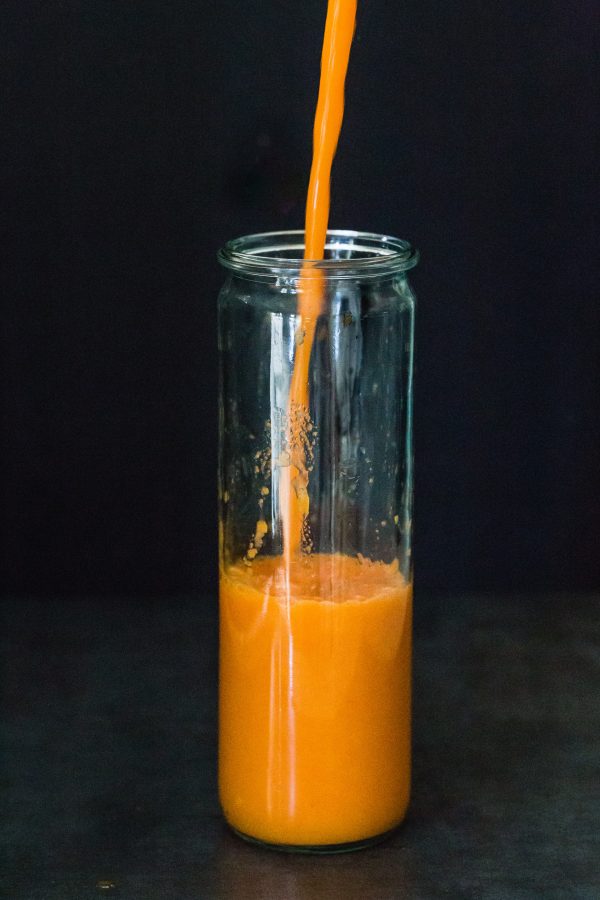 This recipe is sponsored by Florida's Natural. The opinions and text are all mine. The end.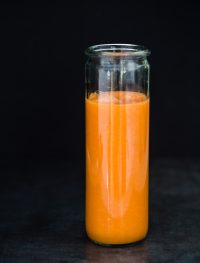 Immune boosting orange smoothie
Yield: 4 smoothies
Total Time: 5 minutes
Ingredients:
1 yellow or orange pepper
1 carrot, chopped
1 apple, peeled
2 inch cube Ginger, peeled
Directions:
Place all ingredients in a blender and blend until smooth. Serve immediately.