Ice cream sandwiches
I love making ice cram, however, I have never made ice cream sandwiches before. My kids enjoyed them a lot so I plan on making different versions very soon!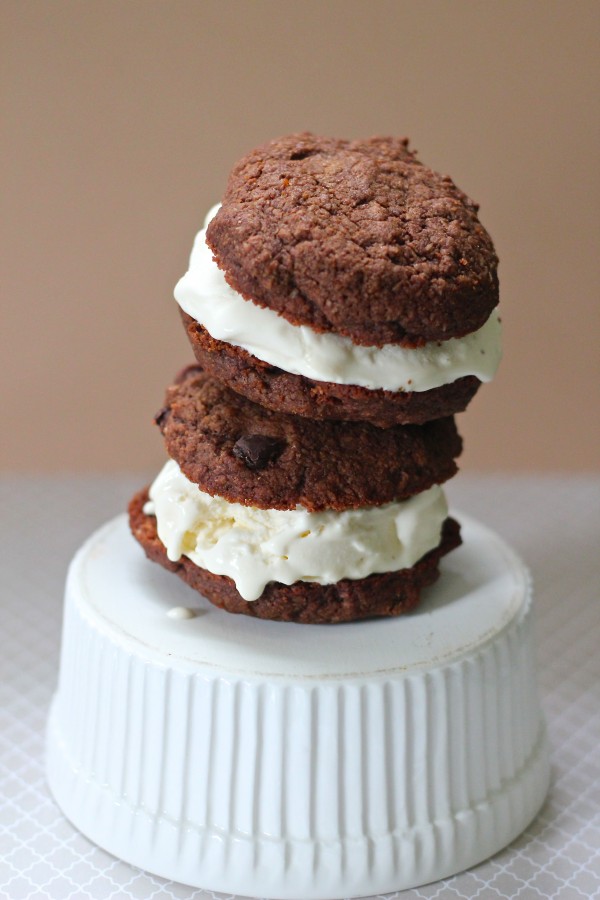 How easy and simple it is to make your own ice cream sandwiches? well pretty easy.
I actually got the cookie recipe from these giant cookies I made a while ago but made these smaller ones as well to use to for ice cream sandwiches.
I used stored bought plain vanilla ice cream, however, I could have perfectly made some myself with my ice cream maker that I  I love. I will do that for sure next time.
I have never made ice cream sandwiches before, but I don't think it is going to be my last. Believe or not, I actually only made two ice cream sandwiches because I wanted to see how they would turn out first. A big mistake on my part because these turned out fantastic.
You can use any favorite cookies as well as any type of ice cream of your choice to make these sandwiches, however I suggest making your own cookies and if possible you own ice cream as well. Even though the vanilla ice cream I got it was yummy, it was way too sweet for my taste.
Also, my cookies where sort of on the chunky side. I think the ice cream sandwiches would have been better if the cookies would have been a bit thinner. Next time I will take that into consideration.
I am coming up with several no bake treats lately. We are starting to have pretty hot weather here in NJ and turning on the oven is something that I want to avoid on these hot days, so be prepared to get plenty of no bake, frozen treats in the weeks to come.
Stay safe and enjoy!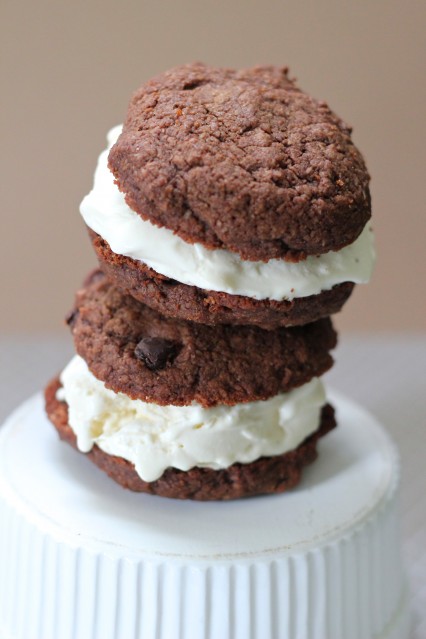 These ice cream sandwiches were simply and yummy to make. Next time I will be making my own ice cream for sure and I will be using thinner cookies even though these were out of this world :-)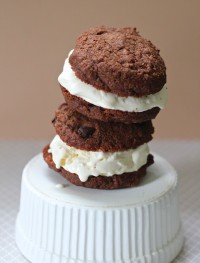 ice cream sanwiches
Yield: 2 ice cream sandwiches
Total Time: 2 minutes
Ingredients:
Directions:
Place ice cream out of the freezer for 5-10 minutes to soften just a bit. Place 1 large scoop of vanilla ice cream in between two cookies and press carefully.
Eat at your own risk!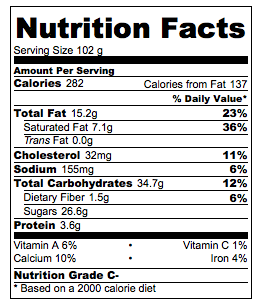 Nutrition facts calculated based on the recipe giving 2 servings.