Homemade chocolate peanut butter
I have never made my own peanut butter before but for sure this time will not be my last. It is so easy!!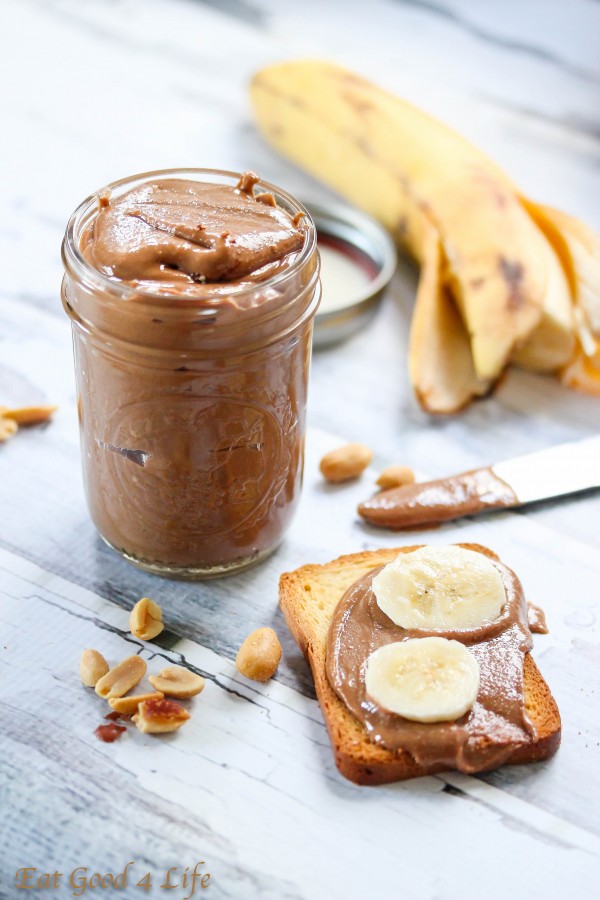 Homemade chocolate peanut butter is the best thing on earth. I have never made any nut butter before and for sure this is not going to be my last.
I made my homemade chocolate peanut butter with cocoa powder to add some antioxidants as well as some deeper rich darker color. It work perfectly but no so perfect when I attempted to add some melted chocolate to it. It become hard and no of a spreadable consistency so I skipped it on this batch.
I was super impressed at how easy it was to make peanut butter, but then again, I had an amazing piece of kitchen equipment to help me with the job. KitchenAid truly has the most amazing kitchen counter appliances and this 16-cup KitchenAid Food Processor is no different.
The power of this KitchenAid food processor is truly amazing. It literally took about 3 minutes to make this peanut butter, maybe a minute longer because I added the cocoa powder, but that is it. I also made some almond meal before making the peanut butter and that took about 10 seconds. This KitchenAid food processor is the bomb.
I picked a grey one to match my kitchen, since I leave it on my kitchen counter at all times. I use it quite a bit so there is not need to store it away. I am so glad my friends at KitchenAid were able to provide me with this elite food processor. Most definitely a huge upgrade from my previous one. The performance, quality and features are outstanding.
There is also an attachment box that comes with the food processor that accommodates all of the blades needed for you chopping, dicing, grating etc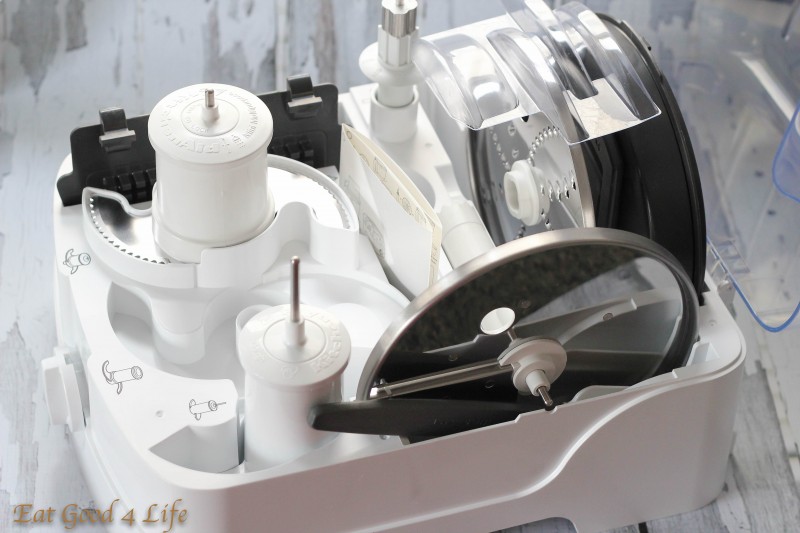 KitchenAid food processor features:
This Pro Line® Series 16-Cup Food Processor is the first residential food processor with hands-free, commercial-style dicing, calibrated for your countertop.
Has an exact slice system.
Has a 3-in-1 ultra wide mouth feed tube.
16-cup work bowl with ultra tight seal.
You can also buy this KitchenAid food processor in different colors, white, red, black and silver. To buy this KitchenAid 16-cup food processor visit the KitchenAid web page.
In the pictures above you can see almond meal. It took me 10 seconds to make it. I just used raw almonds with the skin attached.
Here you can see the peanut butter. The left picture is just the plain peanuts and the right picture is the peanuts and cocoa powder together. I attempted to add some dark melted chocolate to the mix but the peanut butter become quite hard so this time around I skipped it and I liked it much better.
I keep my 16-cup KitchenAid food processor in my kitchen counter at all times. I use so much that there is not need to store it away. The consistency of this homemade peanut butter was just perfect. I can't believe how easy it was to make.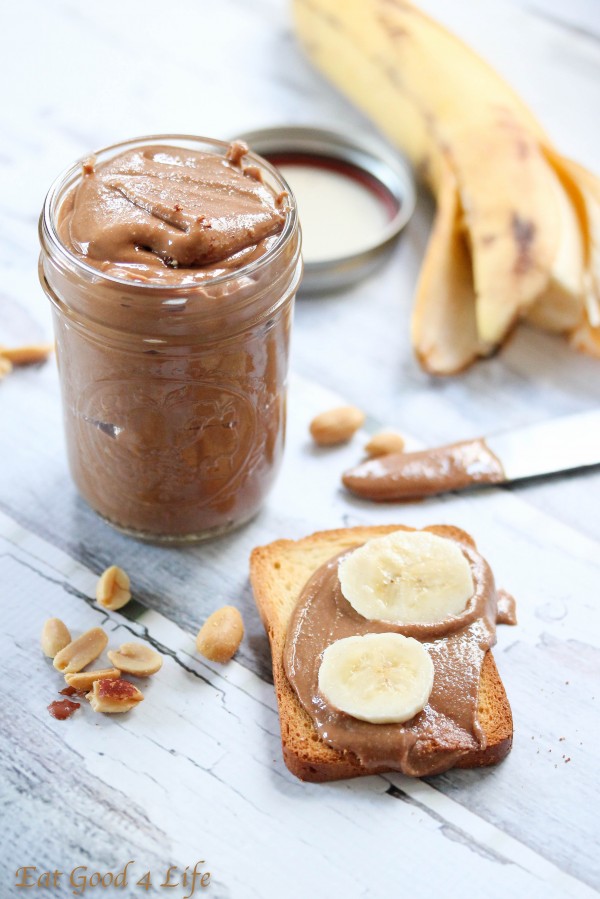 Disclaimer: This post is sponsored by KitchenAid. This post contains affiliate links. KitchenAid provided me with their 16-cup KitchenAid food processor to write this review and all opinions are my own. I speak from personal experience. The end :-)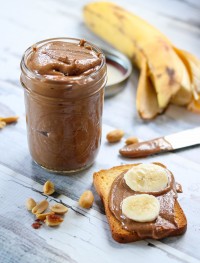 Homemade chocolate peanut butter
Yield: 10 servings
Total Time: 5-10 minutes
Ingredients:
1 lb unsalted roasted peanuts
2 tbsp cocoa powder
1/4 tsp Celtic salt
Directions:
Add the peanut to the food processor and pulse for about 2-3 minutes depending on your food processor. I used the 16-cup KitchenAid food processor and that is how long it took me.
Add the cocoa powder and pulse for another minute until well incorporated. Store in half pint glass containers in the refrigerator.
NOTE: This will keep in your refrigerator for at least 2 weeks!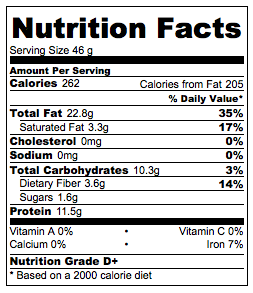 Nutrition facts calculated based on the recipe giving 10 servings.