High protein white bean arugula salad
It has been quite some time since I haven't used legumes in salads. Today I actually added some white beans to this high protein white bean arugula salad because they add quite a bit of protein, fiber, minerals and vitamins. This salad took me no longer than 10 minutes to prepare. It was a great lunch to take with me to work.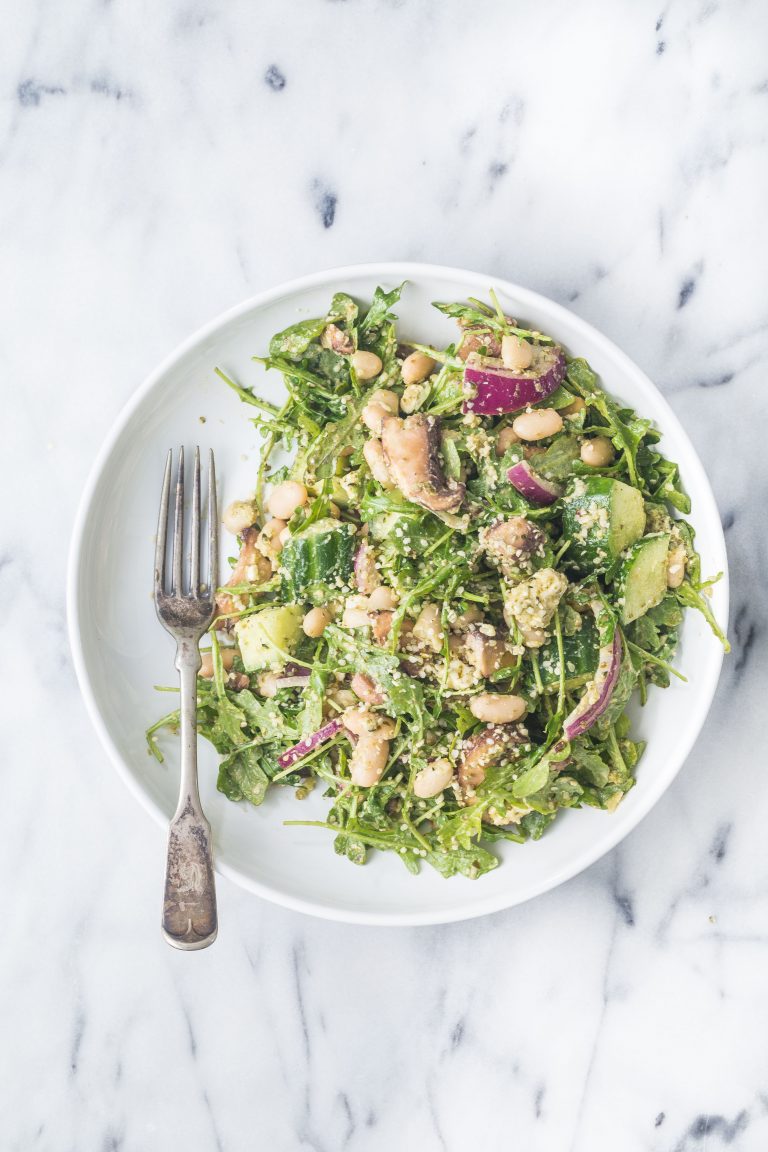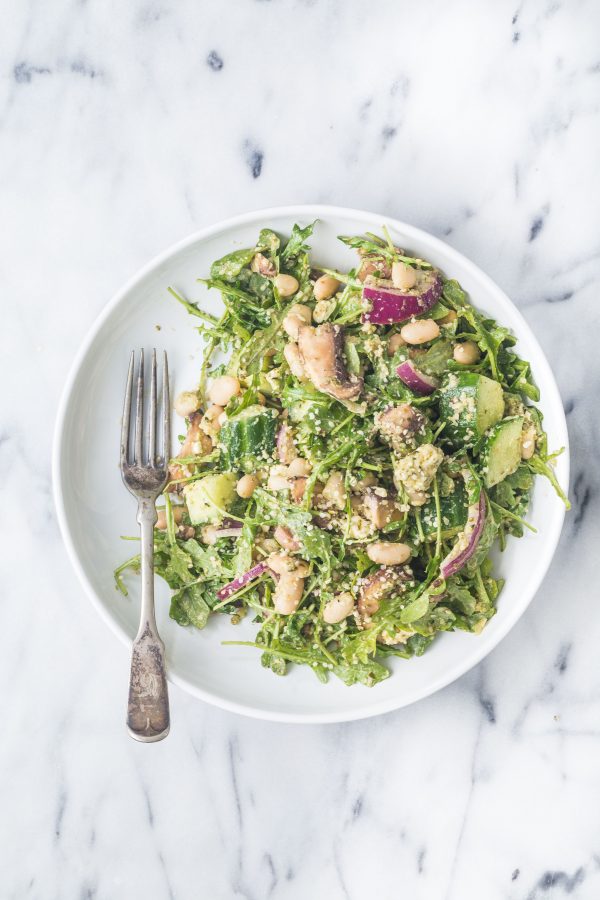 I haven't been able to make new recipes lately. I have a stack of new recipes that I want to tackle but having my last 3 months of Physician Assistant school is giving me a lot of anxiety and very little time to do the things that I want to do.
The next two weeks are going to be hell on earth because I have 3 of my exit exams and I am really praying that I do well enough to pass. I have been working really hard so I hope everything turns out ok. My anxiety doesn't help but I will try my hardest to get a handle on it….we shall see.
Once I am done with school, I am also planning on spending time overseas. First I would like to secure a job before my departure so let's see how that turns out as well…. So much to these few months…..Just wish me luck!!!!
This super awesome high protein white bean arugula salad was something I just put together in about 10 minutes….literally. I have never added pesto as a dressing for any of my salads but I think the combo was rather tasty.
As any salad, you can add any veggies of your liking and if you are not too fond of white beans you can just use any other legumes you may like. Chickpeas will go great in this salad as well.
On another note, this coming summer I will be going to Morocco for about 10 days. I have been there once but really didn't get to explore or do much. I am really excited to explore some of the areas and experience their culture, food and much more.
It is something that I have been wanting to do for quite some time so I can't wait. I will be posting much of my adventure in my blog so you will be able to learn things to do while there if you ever make it to that side of the world.
Anyways, I leave you with this amazing high protein white bean arugula salad. I have to head to school to practice and study now.
Until my next recipe,
Enjoy!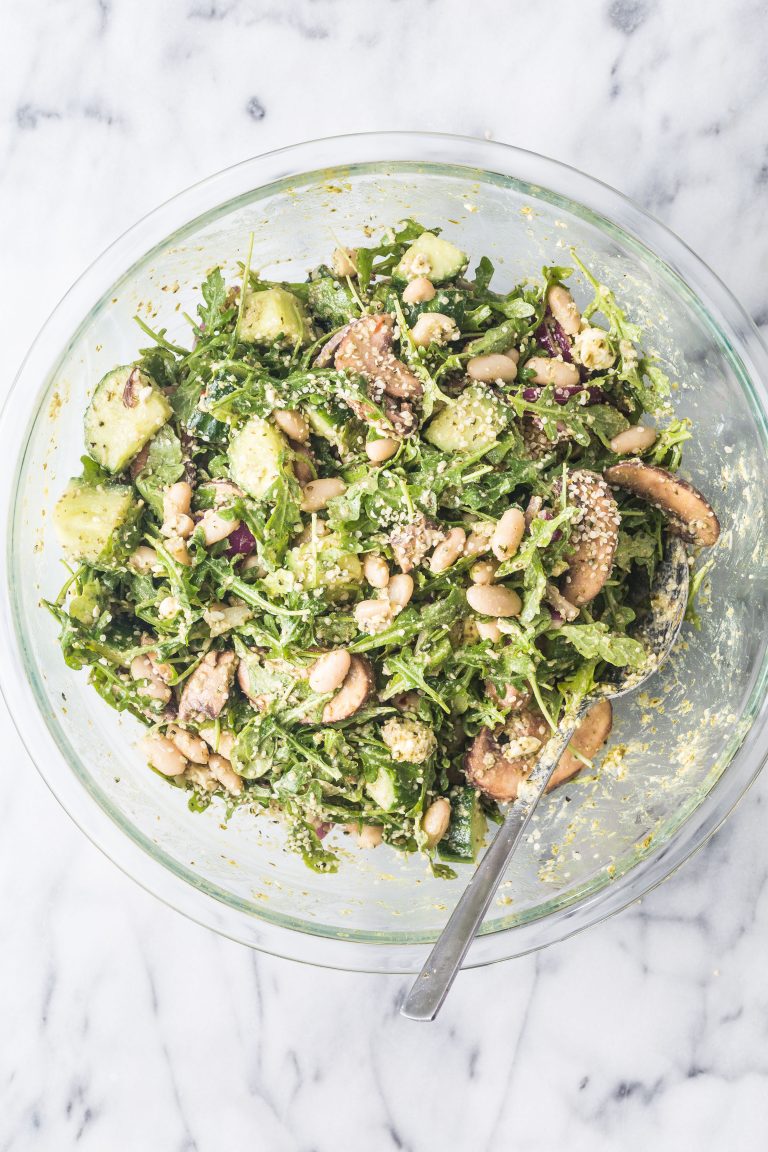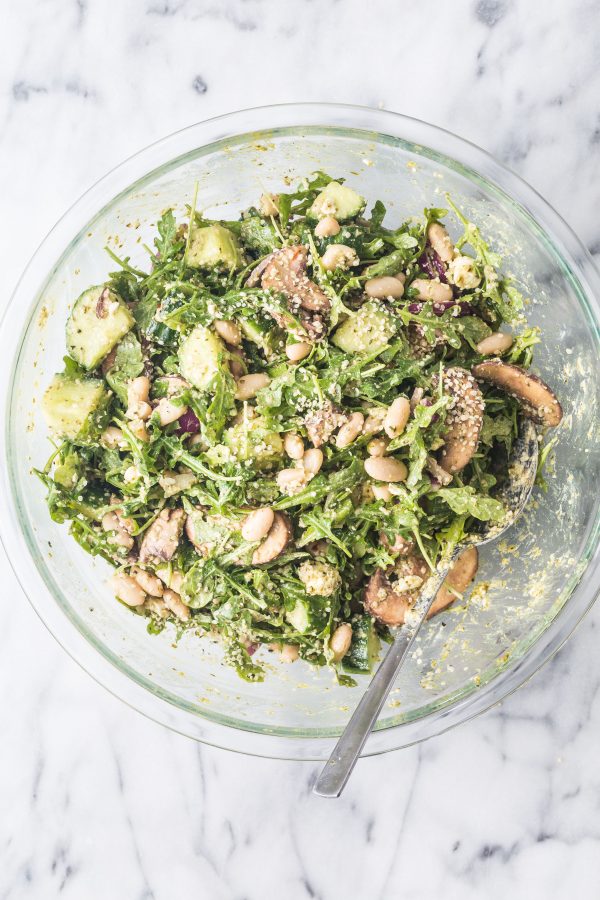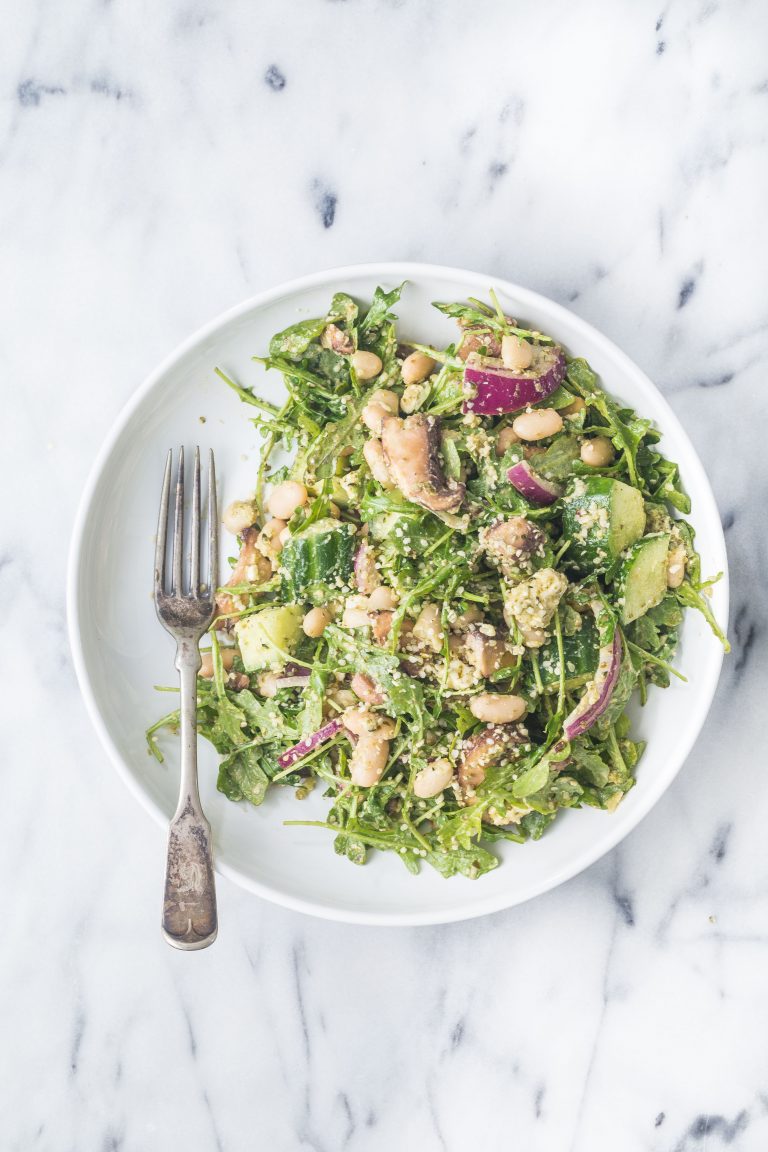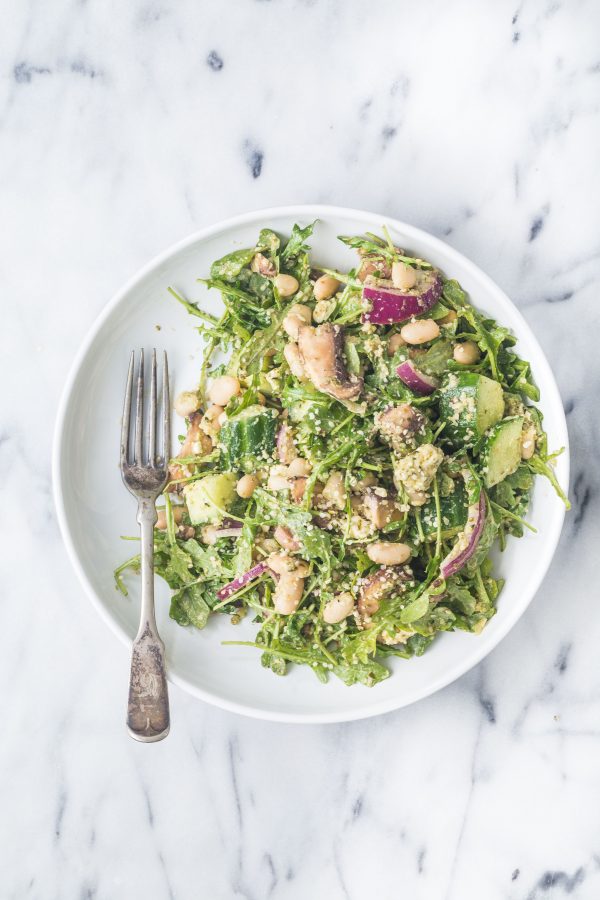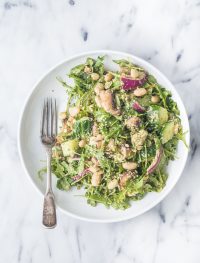 High protein white bean arugula salad
Yield: 6 servings
Total Time: 10 minutes
Ingredients:
7 oz fresh Arugula
1 large cucumber, chopped
6 oz sliced mushrooms
1/2 large red onion, sliced
1/3 cup hemp hearts
1/2 cup pesto sauce
3 tbs rice wine vinegar
Directions:
In a large mixing bowl mix all the ingredients. Toss to combine. Serve.
Note: I have taken this for lunch many times to work. It is the perfect salad.