High protein chocolate smoothie bowl
I love chocolate and lately I have been trying to incorporate it even on some savory recipes. Granted I am not using the sweet varieties but the darkest chocolate I can find. I prepared this high protein chocolate smoothie bowl as an after school snack on Friday and my kids couldn't get enough of it.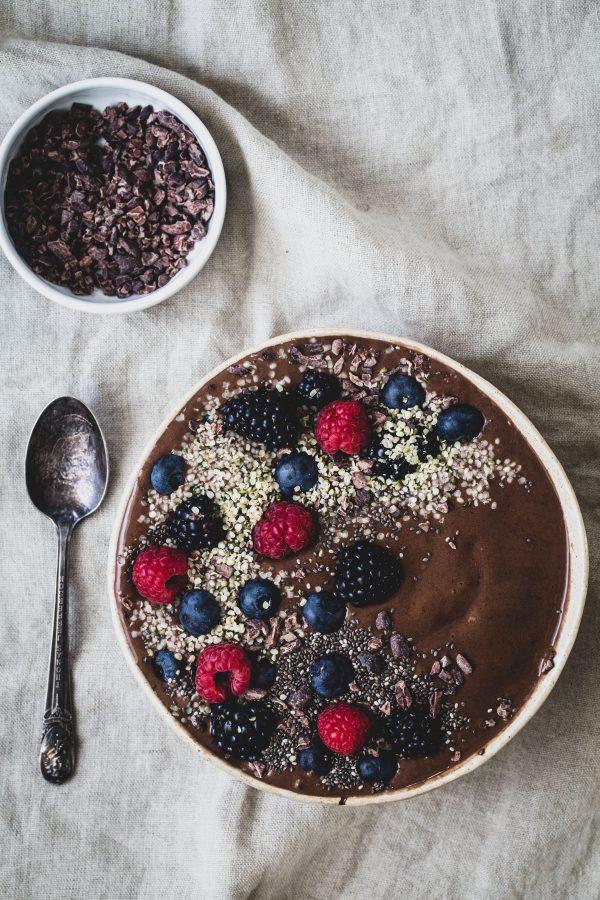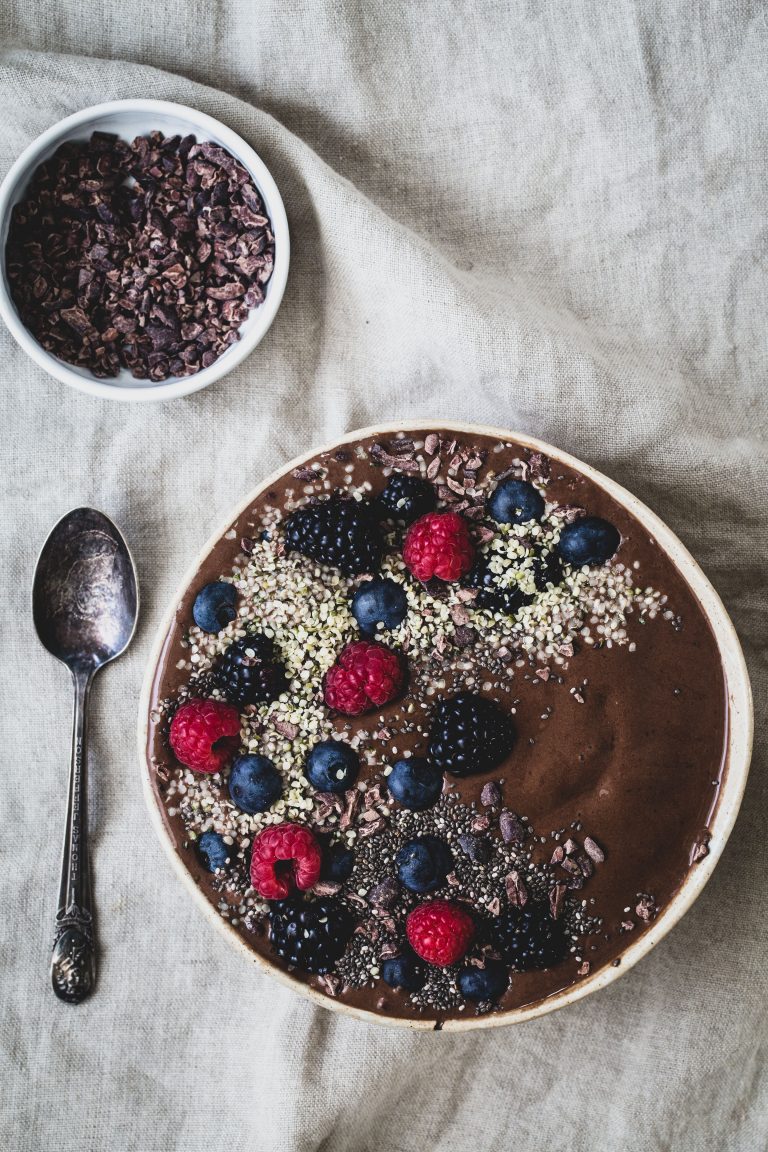 Smoothie bowls tend to be on bit thicker than regular smoothies, or at least that is how I make them, otherwise all my toppings sink to the bottom.
Smoothie bowls are a great way to start the day or even to have as a snack. The variations are endless and on this one I used things I had on hand. We are loving hemp hearts right now. Then I added some chia seeds, cacao nibs and fresh fruit that I always have on hand.
Truly the sky is the limit when it comes to making smoothie bowls. Since Valentine's Day is just around the corner I figure I can make something that is healthy, easy and quick.
As some of you know, I don't have much time on my hands lately. In 4 months my life will be way better and have a switch for the best since I will be graduating from Physician Assistant school and be able to continue with my normal life. Being a mom, work and carry on with my life more or less.
Anyways, I have another healthy, quick, dessert that I made over the weekend that I want to post very soon. I always make double the batch whenever I am baking or cooking so that we can have it for several days. Not necessarily concurrent days but at least another time throughout the week so that it doesn't seem to repetitive that whe are eating the same thing over and over.
Anyways, start making your own smoothie bowls. I know once you start you won't be able to stop. So healthy, good and easy.
Enjoy!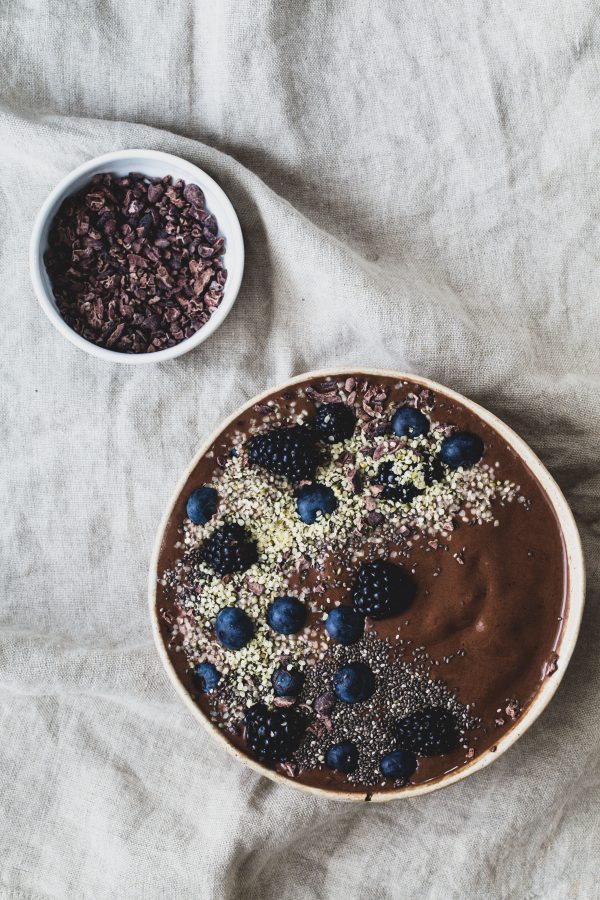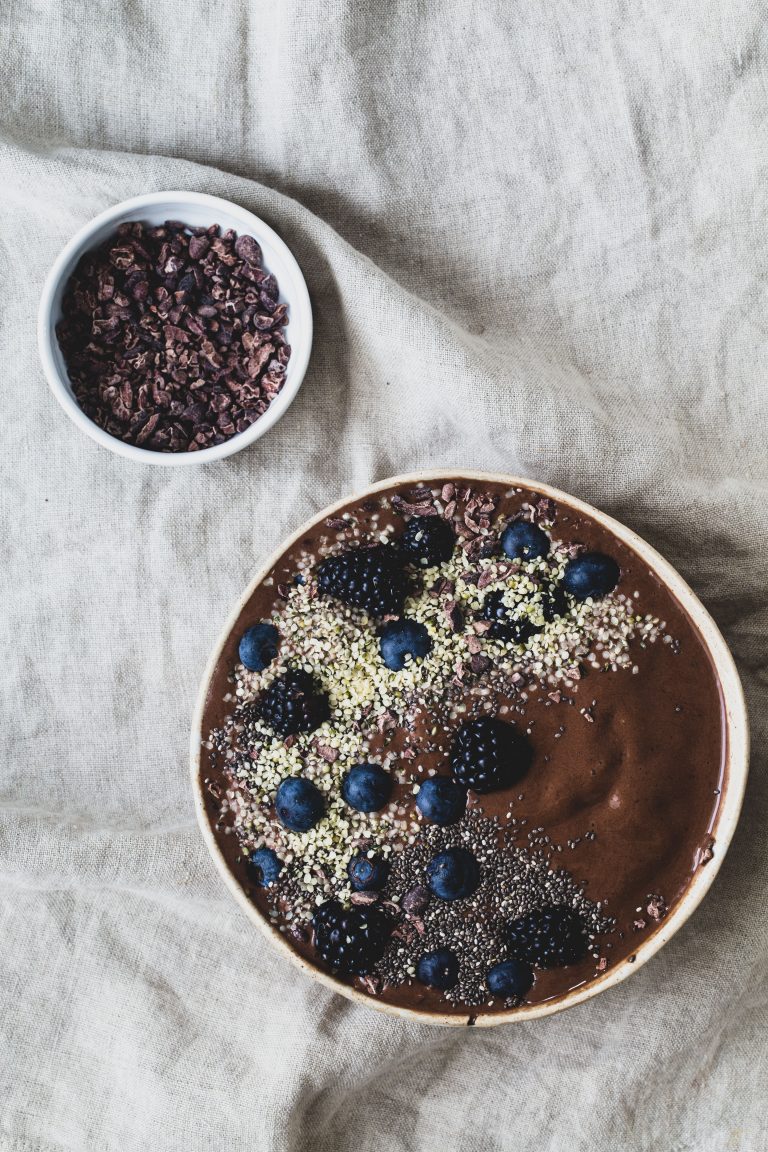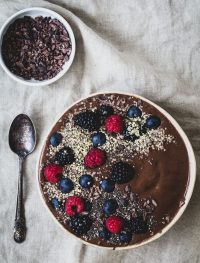 High protein chocolate smoothie bowl
Yield: 4 servings
Total Time: 5 minutes
Ingredients:
4 frozen bananas
2 cups non-dairy milk
1/3 cup cocoa powder
Toppings
Directions:
Blend the bananas, cocoa powder and milk in your blender until smooth.
Divide mixture between for bowls and top with the toppings. You may use any of your choice.
Note: You can add some nuts or nut butter to the milk and bananas to increase protein content even further.