High protein baked blueberry oatmeal cups
Sometimes I love to have muffins for breakfast so yesterday I made these high protein baked blueberry oatmeal cups that were nothing but sensational. You can actually customize them to your liking and use any other fresh, dried fruit or even chocolate chips in place of the blueberries.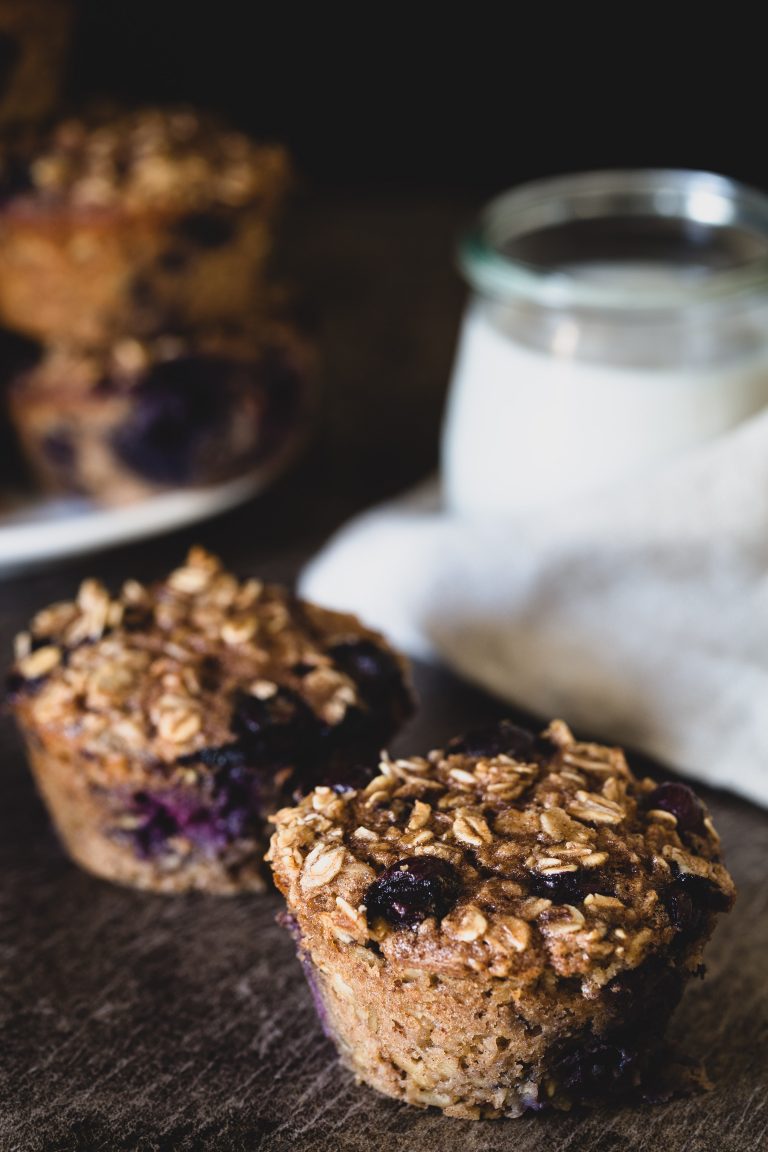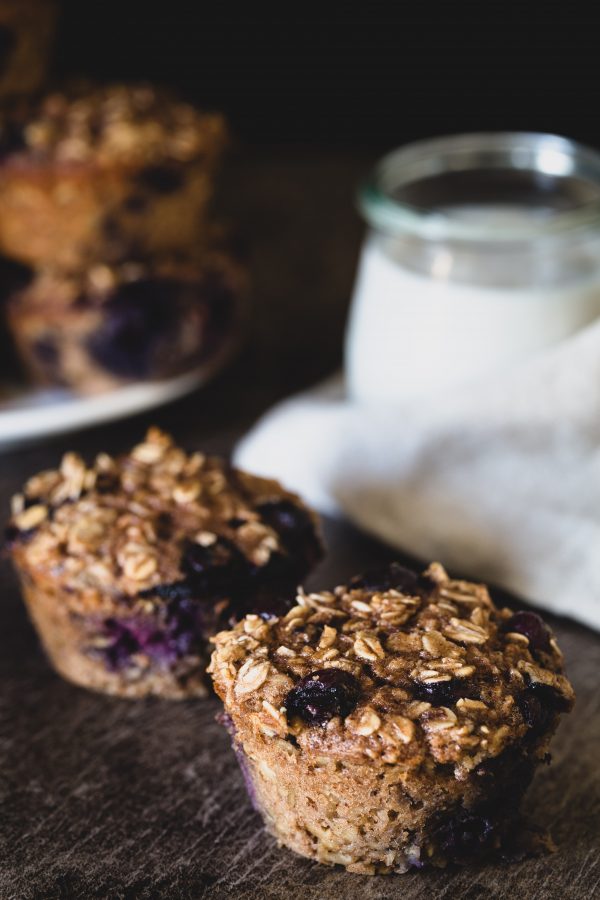 I wanted to keep the sugar content low so I only added 1/4 cup of sugar and also used bananas to sweetened the cups naturally. You can also use maple syrup or even honey in place of the sugar, anything goes.
I also added a few scoops of protein powder to increase the protein content. I will be having this as a snack for school or even for breakfast. Nowadays I pretty just have time to make a quick smoothie in the mornings and get going for school so these high protein baked blueberry oatmeal cups will be the perfect compliment to my smoothie.
My kids actually take them to their camp and have them with their milk. Since they are also high in fiber these keep them full longer until lunch time so I make sure that I always double the batch when making these and freeze some.
I used Silk Unsweetened Almond Milk. I always use unsweetened varieties. You can use almond coconut blend or even cashew milk. Any variety will work just fine. I never use dairy milk because I prefer the taste of nuts milk and so do my kids.
You can also sign up to receive the Silk newsletters for their coupons. If you use their products you should take advantage of their many coupons they offer. They have a wide variety of new products so I am sure you will put the coupons to good use.
I will be making these high protein baked blueberry oatmeal cups for time to come. Like I mentioned before, you can customize these to your liking, add any dried fruit, fresh fruit, chocolate chips….anything goes.
Enjoy!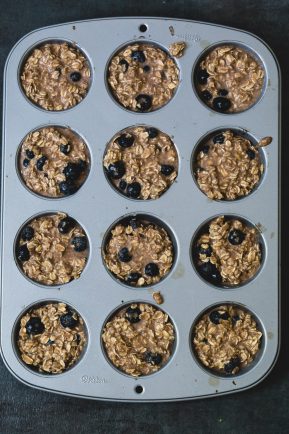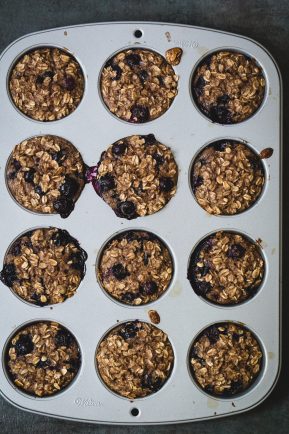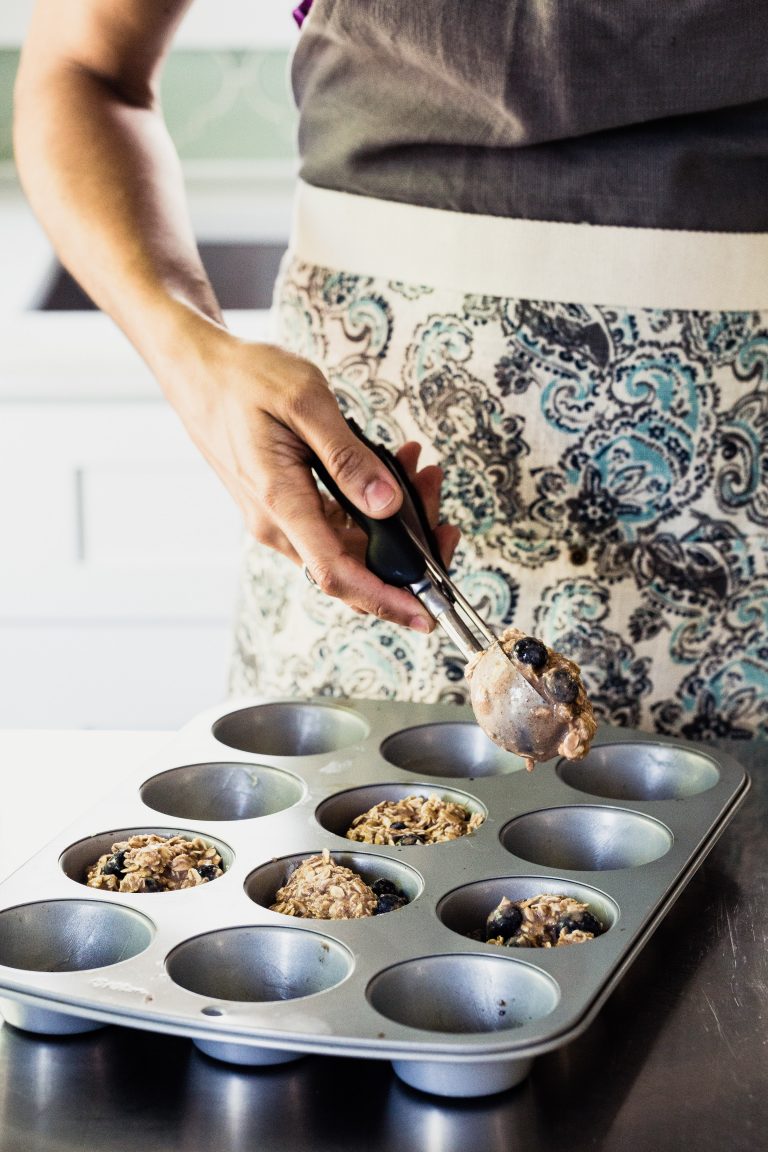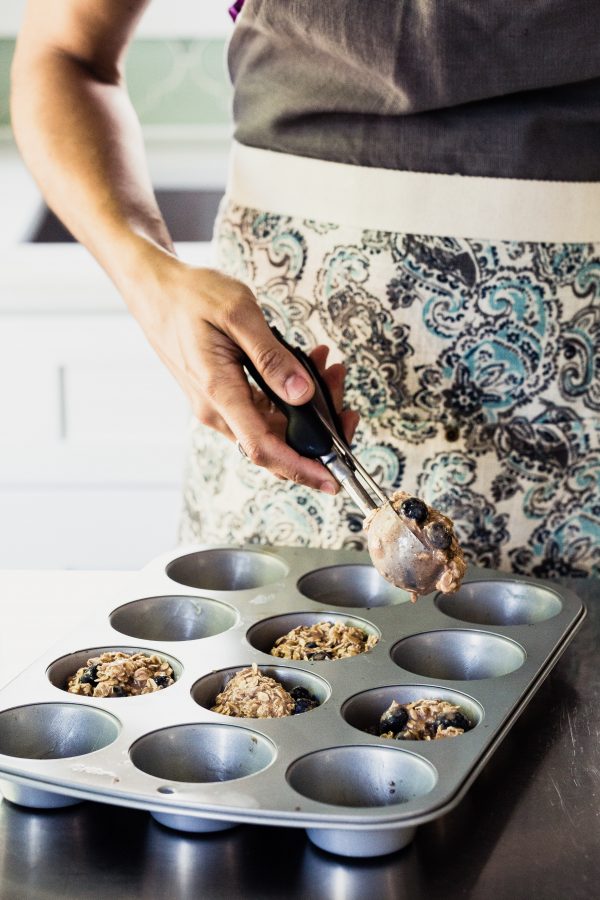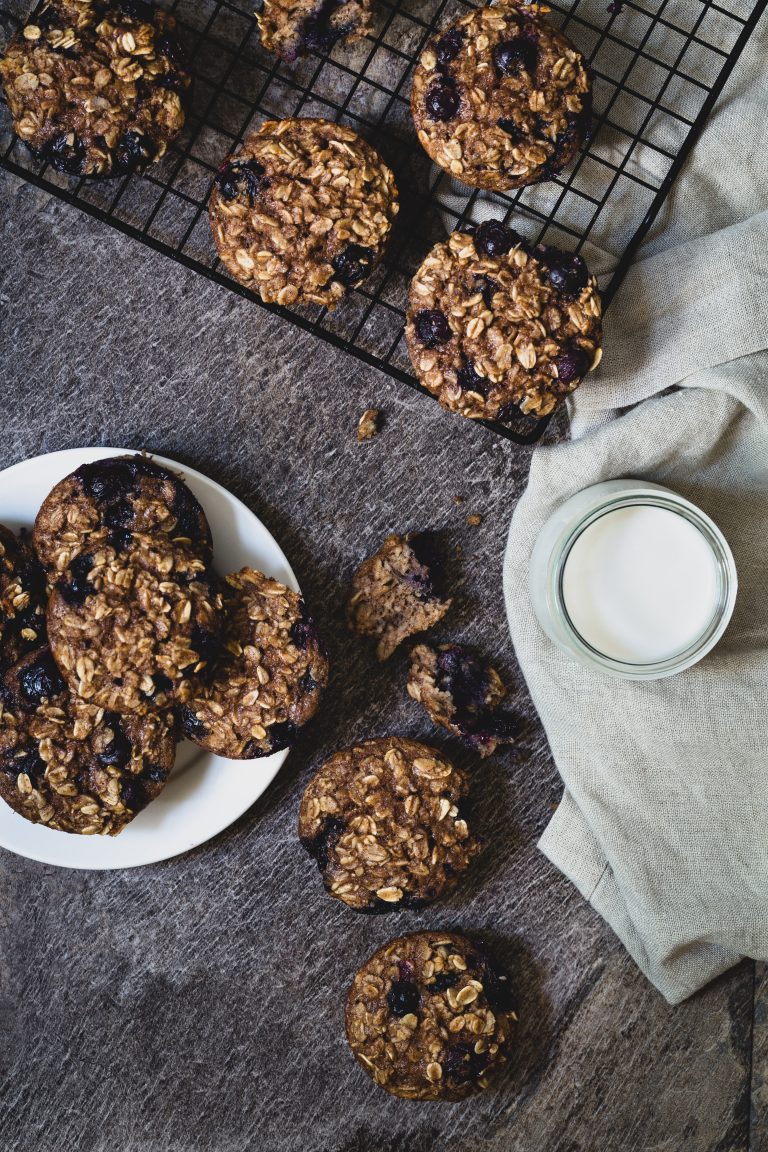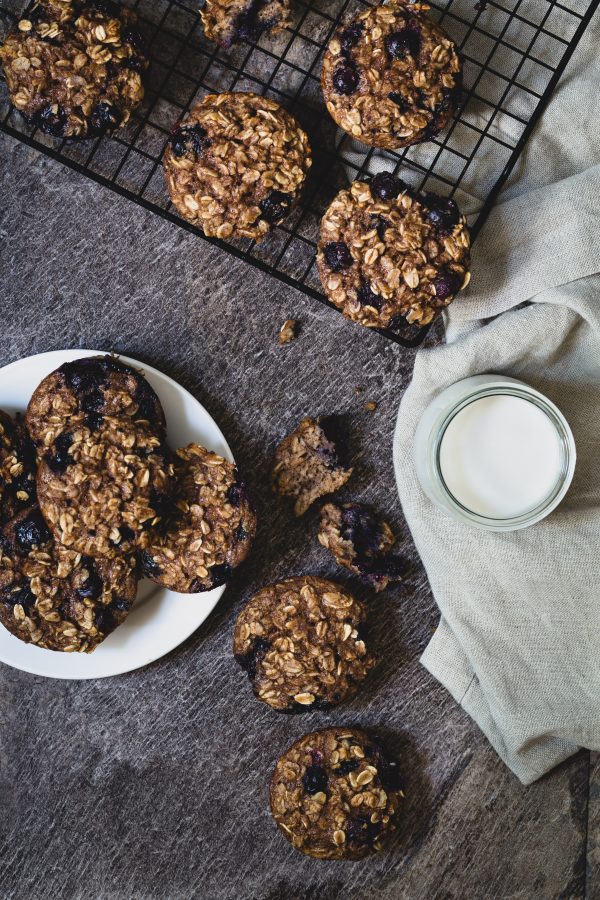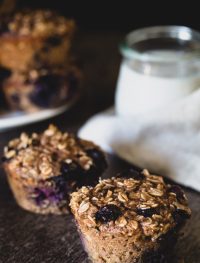 Yield: 18 cups
Total Time: 15 minutes
Ingredients:
Directions:
Preheat oven to 350 degrees F. Spray a 12 cup muffin pan with cooking spray or line with paper liners.
Add the mashed bananas, oil, eggs, milk and vanilla to your stand mixer and mix until combined. Add the oats, cinnamon, protein powder and baking powder and mix through with the wet ingredients.
With a spatula fold in the blueberries. The batter is going to be sort of liquid like, this is normal. With a medium cookie scoop fill the prepared muffin cups all the way to the top.
Bake for about 25 minutes or until set and just lightly brown on the edges. Transfer muffing pan to a wire cooling rack and allow the cups to cool completely on the baking pan for easiest removal.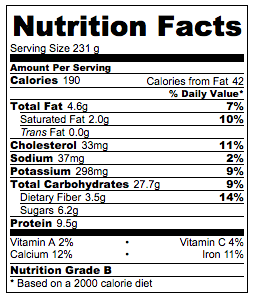 This is a sponsored conversation written by me on behalf of Silk. The opinions and text are all mine.