Herb Goat and cream cheese spread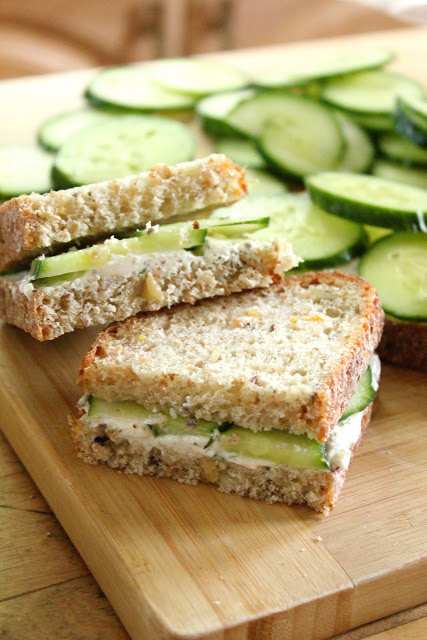 I have never made any type of spread but humus. We do love cream cheese and goat cheese, really any cheese will do for us :-)
Goat cheese can tend to be a bit strong for some people thus mixing it with cream cheese makes it a bit more mild in taste.
The way I served it was actually rather great because the cucumber gave it a bit of a crunch and refreshing twist to the spread. You can also use radishes, I think that would also work well!
Anyhow, here you have a simple and tasty option to make some summer sandwiches for the beach, road of just for lunch time like we did.
Enjoy!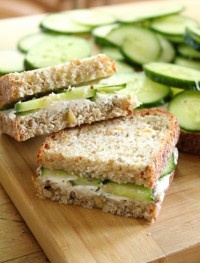 Herb Goat and cream cheese spread
Ingredients:
10 oz goat cheese
8 oz 13 less fat cream cheese
2-3 garlic cloves, minced
1 teaspoon salt
1/2 teaspoon pepper
1 tablespoon fresh thyme, finely chopped
2 tablespoons fresh parsley, finely chopped
2 teaspoons dill, I used dry
4-6 tablespoons low fat milk
A few drops of Tabasco, optional
Directions:
Place all of the ingredients in a bowl. With an electric mixer beat at medium speed until ingredients are well combined. Add any additional milk if the spread is very thick.
To make sandwiches, spread herb cheese on whole grain bread and topped with slices of cucumber.