Healthier hot cocoa mix
Have you tried a cocoa mix to find out that it is super sweet and far away from tasting like real cocoa? This healthier hot cocoa mix is especial because it doesn't contain any powdered sugar, unlike many recipes call for, it is gluten free and it can be dairy free, and vegan.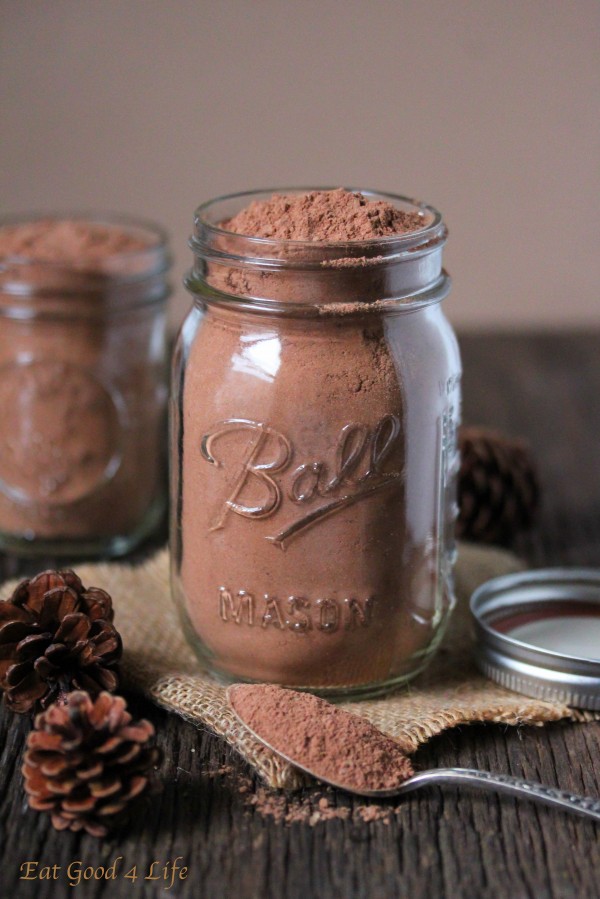 This healthier hot cocoa mix is unlike any other.
For starters I added Lucuma powder. Not only Lucuma powder is gluten-free but is a great source of antioxidants, fiber, vitamins and minerals that benefits your immune system.
I also used Truvía® Spoonable, which is zero-calorie and can sweeten anything from coffee to tea, cereal to yogurt, and many other items of your choice. For this recipe I only needed 2 tablespoons which is equivalent to 1/3 cup of regular sugar. For those that suffer from diabetes, or high sugar issues, this may be a better alternative. Check out Truvia other products, they have great alternatives to sweetened your baking treats for the holidays.
To make this recipe vegan you can use any vegan chocolate of your choice. I used 70% cacao chocolate which isn't that sweet. I don't like hot cocoa that resembles the taste of a sugar drink. I think you will like this variation and if you like you could even add some chocolate protein powder. My husband did and it tasted fantastic as well.
Have you made any Christmas cookies yet? I have not had a chance to make any yet because yesterday it was my last final and I didn't have time to be in the kitchen. I am so happy to be done though. Now I will have more time to devote to finishing my cooking book, my blog and my family. How stressful the past few months have been…I tell you school is hard.
Anyhow, I hope you get to make this healthier hot cocoa mix. It would be great for a homemade Christmas gift. I love giving homemade gifts rather than buying them. It means so much more and friends and family appreciate them much more.
Enjoy!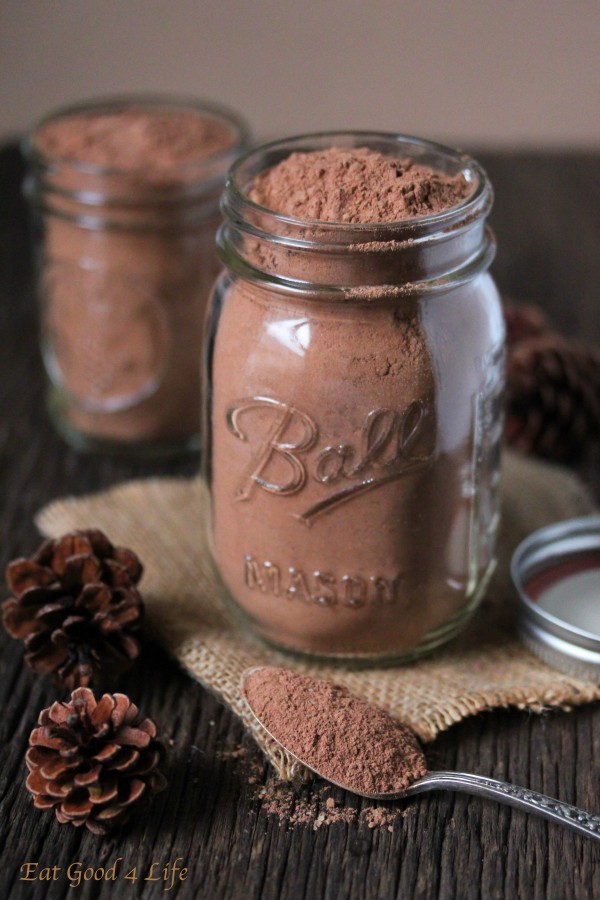 Disclaimer: This post is sponsored by Truvia. All opinions are my own and I speak from personal experience. The end :-)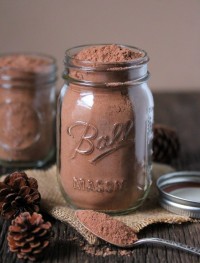 Healthier hot cocoa mix
Yield: 20-24 8 oz serving
Total Time: 10 minutes
Ingredients:
Directions:
Place the chocolate in the freezer for 10 minutes. This will prevent the chocolate from melting when placing in the food processor.
Place all the ingredients, except dark chocolate, in a mixing bowl and combine. Place the chopped chocolate in a food processor and pulse until pulverized, about 1-2 minutes. Add the chocolate to the mixture and combine.
For each cup of hot chocolate, combine 1/4 cup of cocoa mix with 8 ounces of hot milk. Stir until all of the chocolate is melted.
Store cocoa mix in mason jars.